Quilt Expo–Celebrating 10 Years

We're gearing up for the 10th annual Quilt Expo, September 4-6, 2014 in Madison, WI, in the Exhibition Hall at the Alliant Energy Center. I have the pleasure of partnering with Wisconsin Public Television to produce this amazing annual event for quilters.
Quilt Expo Class Registrations are in full swing. Click here to register today! Or go to wiquiltexpo.com and click on Register Now! Advance Registration Guides arrives in mailboxes the week of July 7. You may also view online at wiquiltexpo.com. Be sure to join the mailing list to receive future mailings.
Quilt Expo carries on the event's tradition of providing inspiration, education, fellowship, and entertainment for quilters of all levels. It's also an opportunity to see hundreds of quilts that showcase the artistry and stitching talents of quilters across the country. Attendees can view all the quilt contest entries, including the winners, and even participate by casting a ballot for their favorite 2014 contest quilt to win the Viewers' Choice Award.
Notable quilting authorities will present informal one-hour lectures and teach Sit & Sew and Hands-on workshops. It's a wonderful chance to learn new techniques and products from the experts.
Anyone who loves to shop will delight in a vendor mall brimming with a wide selection of fabrics, patterns, notions, gifts, sewing machines, longarm quilting systems, and more. You'll also need a little time to relax and get off your feet, so don't forget to take in the free stage presentations.
Thursday and Friday evenings offer a chance to unwind and laugh with Lola Jenkins Don't Let Anyone Burst Your Bubble and Jane Sassaman's Under the Influence. Make plans early—seating is limited.
Last year at Quilt Expo, 16 bed-size quilts were generously donated to the Quilt to Give community service project. Plus an additional 15 community quilts were stitched and completed by Quilt Expo attendees. All of these quilts were given to families and individuals in need. This year, quilts will go to Enchanted Makeovers and Domestic Abuse Intervention Services (DAIS). Both organizations are in need of twin-size quilts.
This year Baby Lock will again sponsor Quilt to Give! 9 a.m.–3 p.m. daily  in the atrium. Here are three ways you can participate: 1) Plan 1/2-hour or more of time to sit, sew, and give. 2) Donate solid fabrics in bright colors (1/4 yds. or more)—fabric coordinates are welcome. 3) Donate a new bed quilt.
Want to review the quilting process ahead of time, or see what type of fabrics to donate? Click on the Quilt to Give tab above.  You'll see the process in 10 easy steps.
For all things Quilt Expo, sign up to receive the eNewsletter in your email inbox. To learn exclusive event happenings "Like" Quilt Expo on Facebook.
For a chance to win two tickets to the 2014 Quilt Expo, leave a comment and tell us what you're looking forward to at Quilt Expo.
Bye for now,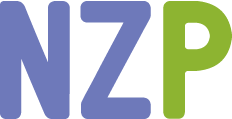 Content in this feed is © copyright 2014 by Nancy Zieman and may not be republished without written permission. You're welcome to forward the email to a friend or colleague but it's not okay to add the RSS feed automatically as content on a blog or other website.