2018 Quilt Expo Modern Mini Quilt Challenge Winners

Thank you to everyone who helped make this years Quilt Expo Modern Mini Quilt Challenge a success! View all the mini quilt entries at facebook.com/QuiltExpo.
Here's a quick review of the 2018 Quilt Expo Modern Mini Quilt Challenge Complete Entry Rules:
Entrants were to sew a mini modern quilt to showcase their quilting talents. Entries were to be submitted by emailing a high-resolution image of quilt to [email protected] by 5 p.m. CST on Tuesday, May 22, 2018.
Mini quilts must be no more than 24-inches square, and may be pieced, appliquéd, mixed, or other.
Mini quilts must be made from fabrics in a modern color palette and design.
Mini quilts must be quilted through three layers by hand, by machine, or both.
You may enter ONE modern mini quilt that is completed within the last year.
Entries must have been sent to

[email protected]

; participants were encouraged to share progress and quilt photos on social media using hashtag #ModernMiniQuiltChallenge.
Submitted entries will be shared on Quilt Expo's Facebook page throughout the month of May at facebook.com/QuiltExpo.
Winners selected by a panel of judges, plus five randomly drawn winners, will be announced on Tuesday May 29, 2018.
Judging takes place May 24–25, 2018.
Open to US residents only.
Congratulations to our winners!
Visit QuiltExpo.com/ModernMiniQuiltChallenge for complete details and prize package listing.
Blue Bar Quilts Pineapple Play quilts & projects book, Creative Grids Pineapple Trim Tool, Creative Grids Pineapple Trim Tool Mini, Joen Wolfrom Essential Color Wheel Companion, rainbow of 18 fat quarters, rainbow of seven Creative Art Textiles hand-dyed fat quarters, and Mini Wonder Clips; value $211
1st Place—Kim Lapacek
Siesta Silver Jewelry Smooth Sister Large Pendant, Smooth Sister Earrings on hook, 18″ Espiga Necklace, and two S8mm Spacer Beads; value $189
2nd Place—Gretchen Wylegala
UnSpooled Complete tuffet kit with pattern, ruler, needle, foam base, plywood base, button form, upholstery batting, cording, and solid wood feet; value $178
3rd Place—Rebecca Severt
Clover One piece each of the I Sew For Fun line, Bordeaux Ultimate shears, and machine needles (quilting and universal); value $175
4th Place—Susan Bolte

Coats & Clark Twenty-four color assortment of new Coats Quilt+™ Piecing and Quilting thread on a mini king spool and 32 spool assortment of Coats Dual Duty XP®all-purpose thread in a lovely wooden gift box; value $143
5th Place—Mary Lark
Stable Piecing/Farmland Quilting & Embroidery A collection of foundations and instructions, including the sampler collection, 20″ Diamond Wedding Ring, Double Pipeline—crib size, Crazy Patch, Compass Rose, and 18″ Mariner's Compass; value $115
6th Place—Rebecca Garske
 7th Place—Cassandra Ireland Beaver
Nancy's Notions Gift card; value $100
8th Place—Mel Beach
SewBatik Three-yard cut of 110″ extra wide cotton batik with pinpoints motif in the color of grape spice and a Tiki Tike called purple power, which includes 20 (2 1/2″ wide strips) of 10 shades of purple batiks; value $89
9th Place—Katherine Dossman
Mill House Quilts Two Yazzii craft organizers—the compact and the large mini, both in navy; value $67
10th Place—Nicole Kaplan
Heirloom Quilting Designs Heirloom machine quilted whole cloth quilt kit with Can You Spare a Square? how-to DVD, silk/cotton fabric, 100% wool batting, lightweight thread, marking pen, and machine polish; value $60
11th Place—Emma Sromek
12th Place—Bridget Jane Vian
Thread Cutterz Snipper with LED light, ring with Swarovski crystals, ring case, and flat-mount; value $55
13th Place—Penny Bourne
The Electric Needle Quick Marks quilt kit with pattern, fabric, and a spool of Aurifil; value $50
14th Place—Margie Carlson
Sulky Cotton + Steel by Sulky six-pack collection that contains six spools of 660 yd., 50 wt., 2-ply thread; value $50
15th Place—Donna Lee
The judges certainly had their work cut out again this year! The entries were wonderful. View all the mini quilt entries at facebook.com/QuiltExpo.
Join us at Quilt Expo, September 6–8, 2018. Visit QuiltExpo.com for more information, and to sign up and receive the 2018 Quilt Expo Advance Registration Guide in July.
Happy Quilting,
Team Nancy Zieman
Nancy Zieman Productions, LLC.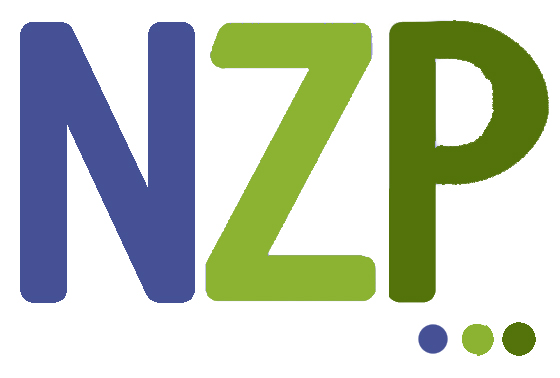 Content in this feed is © copyright 2018 by Nancy Zieman Productions, LLC and may not be republished without written permission. You're welcome to forward the email to a friend or colleague but it's not okay to add the RSS feed automatically as content on a blog or other website.
The FTC requires us to tell you that Nancy Zieman Productions, LLC has provided products by other companies in the course of doing business. The FTC requires us to advise you to take this information into consideration when reading this posting.
Make sure you are subscribed to Nancy Zieman Productions, LLC enews mailing list so you won't miss a thing. Sign up here. Join us on Facebook, plus a host of other social media channels. Connect With Nancy and Friends today!