2019 Quilt Expo Modern Mini Quilt Challenge Winners
Thank you to everyone who helped make this years' Quilt Expo Modern Mini Quilt Challenge a success! View all the mini quilt entries at facebook.com/QuiltExpo.
Here's a quick review of the 2019 Quilt Expo Modern Mini Quilt Challenge Complete Entry Rules:
Entrants were to sew a mini modern quilt to showcase their quilting talents. Entries were to be submitted by emailing a high-resolution image of quilt to [email protected] by 5 p.m. CST on Tuesday, May 21, 2019.
Mini Quilts must be no more than 24-inches square, and may be pieced, appliquéd, mixed, or other.
Mini Quilts must be made from fabrics in a modern color palette and design.
Mini Quilts must be quilted through three layers by hand, by machine, or both.
You may enter ONE modern mini quilt that is completed within the last year.
Entries must be sent to

[email protected]

; participants are encouraged to share progress and quilt photos on social media using hashtag #ModernMiniQuiltChallenge.
Submitted entries will be shared on Quilt Expo's Facebook page throughout the month of May at facebook.com/QuiltExpo.
Winners selected by a panel of judges, plus five randomly drawn winners, will be announced on Tuesday May 28, 2019.
Judging takes place May 23–24, 2019.
Open to US residents only.
Congratulations to our winners!
Visit QuiltExpo.com/ModernMiniQuiltChallenge for complete details and prize package listing.
1st Place—Susan Bolte
CraftOptics—One set of CraftOptics Magnifying Eyeglasses (including prescription or reader installed). Value $524
2nd Place—Stephanie Zacharer Ruyle
Linda Z's Sewing Center—Gift certificate for a two-day hands-on quilting retreat with Kaye England on Friday and Saturday, November 22 and 23, 2019. Also included is an evening meetup with Kaye on Thursday, November 21. Value $300
3rd Place—Kim Lapacek
Modern Quilt Studio—A complete set of Modern Quilts Illustrated Magazines (Volumes 1–13) along with the latest publication from modern quilting pioneers Weeks Ringle and Bill Kerr—Rediscovering Your Stash.  Value $235
4th Place—Nicole Kaplan
5th Place—Cassandra Ireland Beaver
6th Place—Katherine Dossman
7th Place—Gretchen Wylegala
Pellon—Product bundle with batting, loft fiber, embroidery stabilizer, fusible web, embroidery stabilizer, batting and seam tape, cotton interfacing, flex-foam and fusible seam tape. Value $165
8th Place—Vasudha Govindan
Clover—Flower head pins, snag repair needle, wonder clips, rotary cutter, cutting mat, roll & press, 5-in-1 sliding gauge, 6-in-1 Stick 'n Stitch guide, The Ultimate Quilt 'n Stitch Presser Foot. Value 155
9th Place—Charlotte Noll
Coats & Clark—Quilt+ Piecing and Quilting Thread—24 mini-king spool assortment and Sew Happy Wooden gift box Coats & Clark Dual Duty XP All-purpose thread 32 spools. Value $143
10th Place—Suzanne Neusner
Blue Bar Quilts—Kit to make the Chocolatier Block of the Month Quilt designed by AnneMarie Chany of Gen X Quilters, kit is the solid Skittles full spectrum colorway, finished size is 72″x 72″ www.annemariechany.com/chocolatier Value $130
11th Place—Emily Williams
Primitive Gatherings—Flannel Gatherings book, wool project pattern, wool project kit, Valdani threads, chenille needles, and wool bundle. Value $115
12th Place—Kris Dohm
13th Place—Beth Formica
14th Place—Sarah Lefebvre
15th Place—Jill Dow
16th Place—Katherine May
17th Place—Melody H. Baker
18th Place— Heather Black
19th Place— Nancy Drake
Snuggles Quilts—Three patterns and a small wool appliqué wall hanging kit. Value $55
The judges certainly had their work cut out again this year! The entries were wonderful. View all the mini quilt entries at 
facebook.com/QuiltExpo.
Join us at Quilt Expo, September 5–7, 2019. Visit QuiltExpo.com for more information, and to sign up and receive the 2019 Quilt Expo Advance Registration Guide in July.
The randomly selected winner of a Mod Mini Mystery Fat Quarter Pack from Riley Blake Designs from the May 1, 2019 blog post is, Evonne Cash.
Her comment is: Would like to enter the Mini Challenge. never done one before, so I am willing to give it a TRY!
Happy Quilting,
Team Nancy Zieman
Nancy Zieman Productions, LLC.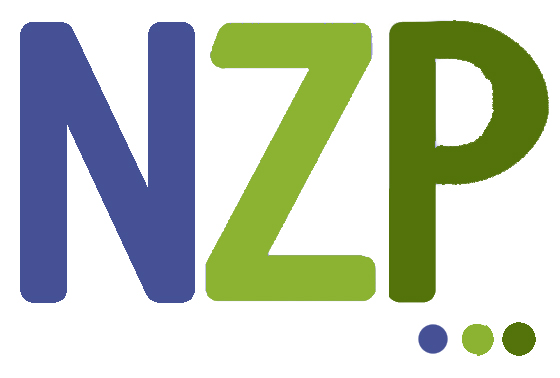 Content in this feed is © copyright 2019 by Nancy Zieman Productions, LLC and may not be republished without written permission. You're welcome to forward the email to a friend or colleague but it's not okay to add the RSS feed automatically as content on a blog or other website.
The FTC requires us to tell you that Nancy Zieman Productions, LLC has provided products by other companies in the course of doing business. The FTC requires us to advise you to take this information into consideration when reading this posting.
Make sure you are subscribed to Nancy Zieman Productions, LLC enews mailing list so you won't miss a thing. Sign up here. Join us on Facebook, plus a host of other social media channels. Connect With Nancy and Friends today!