2015 Adventure Quilt – Block of the Month #2


Welcome to the second of twelve Block of the Month patterns. The series of blocks goes together in what I'm calling The 2015 Adventure Quilt. Join us on our journey as we stitch our way through many quilting fabrics and scraps using many different techniques. I've compiled a collection of blocks that look great as a sampler, which features one stitched block for each month, or as a single block in a quilt design.
Remember, this quilt will be a scrap adventure for you and me. Total yardage for the entire quilt is not provided, rather we will be working in a color palette of scraps (or Fat Quarters).
Notions, Fabrics, and Supplies:
Getting Started
In January, I decided my block of the month adventure would be made in green, black, and white fabric scraps.

As I pulled my fabrics, I was thinking that I may need to have interchangeable pieces as the months progress. By that I mean, a collection of black-based fabrics, a collection of mostly white, and an assortment of greens. As we add more blocks, I want to ensure easy addition of fabrics if my scrap bin gets low.
February: Cornered Hearts
The block this month measures 12-1/2″ x 12-1/2″, and measures 12″x 12″ once it is stitched into a final project. A 1/4″ seam allowance is included.
Note from Nancy: I made two "Cornered Hearts blocks" for my adventure quilt.  A complete crosswise strip isn't needed to make just two blocks—fabric scraps are all you need.
Cutting Directions:
Cut one 12-1/2″ background square for each block.
Select two coordinating fabrics for each heart shape.
Cut 6″ and 8-3/4″ crosswise strips, as indicated on the Carefree Curves Template.
Note from Nancy: I made two "Cornered Hearts" blocks for my adventure quilt.  A complete crosswise strip isn't needed to make just two blocks— fabric scraps are all you need.
Cut crosswise strips of SofShape Fusible Interfacing
Cut 2-1/2″ crosswise strips for the smaller size.
Cut 3″ crosswise strips for the larger size.
Trace and Stitch
Align template on crosswise strip, placing template "fabric edge marking" along top edge of fabric.
Starting at one edge, trace both sides of template with fabric marking pen/pencil.
Trace curve within die-cut areas of template.
Rotate template 180-degrees; align template "fabric edge" with fabric lower edge and side of template with previously traced straight line.
Mark the untraced side of template and mark curve within die-cut areas.
Repeat the tracing and rotating process until desired quantity is achieved. Each block requires two wedges cut from the 6″ strip and two cut from the 8-3/4″ strip.
Cut along straight traced lines, using a rotary cutter, ruler, and mat.
 Align top edges of fabric and interfacing, right side of fabric to fusible side of interfacing; pin. Position top of next wedge along the lower edge of the interfacing and pin.
Stitch directly on curved traced lines.
Cut apart.
Trim away excess fabric. For best results, use a pinking shears or

pinking rotary cutter blade

.
Trim away excess interior interfacing with a scissors, leaving about 1″ of interfacing.
Align the same sized heart-shapes, right sides together and pin.
Stitch along one edge with a 1/4″ seam allowance.
Pin the heart shapes at opposite corners of the background fabric, aligning the corner edges.
Thread machine with monofilament or clear thread such as

Madeira's Monofilament thread

.
Select a bobbin thread that matches the background fabric.
Machine stitch shapes to background, using a straight stitch, zigzag, or blind hemstitch.
 Baste the heart straight edges to the background fabric along outer edges.
.
Share your 2015 Adventure Quilt Blocks Socially
If you have a blog site, website, or online social sewing group, feel free to grab the code and share this button.

If you are on social sites like Instagram, Twitter, Flickr, or Facebook, let all your friends know you are working on
The
2015 Adventure Quilt 
by tagging your post with the hashtag:  
#NZBoM
.
The hashtag is a searchable "word" associated with an event or activity, which when searched on popular social websites, like Instagram, Twitter, Flickr, and Facebook, will show every single post using that hashtag. Even if you don't personally know that stitcher, you'll see her/his progress and a photo. Hashtags are a fun way to network and connect with people who share similar interests.
What would a Quilt Look Like?
As part of this Block of the Month series, included are ideas of what a quilt might look like if you made it with only this month's block. These quilts are a good way to brainstorm what this single block looks like repeated.
This quilt features 35 of February's Cornered Hearts in alternating colors. Blocks are rotated to create focus flowers in two sizes.
16 blocks in alternating colors and set in sashing create this unique lap or baby-sized quilt, which draws your eye to the center.
Watch more on Trace 'n Create Quilt Templates—Carefree Curves Collection on Sewing With Nancy part two of Carefree Curves.
To watch Sewing With Nancy on your iPad, iPod Touch, or iPhone, download the app.
In the 2015 Adventure Quilt Block of the Month series, we'll be making twelve fun blocks from five different templates/tools: Carefree Curves Template, Dresden Template, Grandmother's One Patch Template, Lone Star Template, and the No-Hassle Triangles Gauge.
See the 2015 Adventure Quilt Blocks HERE.

Watch for the next block to arrive on the third Saturday of each month!
Bye for now,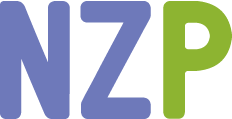 Content in this feed is © copyright 2015 by Nancy Zieman and may not be republished without written permission. You're welcome to forward the email to a friend or colleague but it's not okay to add the RSS feed automatically as content on a blog or other website. 
Nancy Zieman—author, pattern designer, businesswoman, producer, and national sewing authority—is the host of the popular show Sewing With Nancy®, which appears exclusively on public television stations across the United States and Canada. Follow Nancy's blog at NancyZieman.com/blog and sign up to receive Nancy's E-News for the latest news in sewing, quilting, and creating.