To Appliqué with Love
I'm excited that  Mary Mulari, Sewing With Nancy's most frequent guest, is sharing more ideas from her popular appliqué book, Applique Large & Small.  She has projects featuring patterns and techniques, just in time for Valentine's Day. Join us as Mary Mulari guest blogs today. And, watch her on Sewing With Nancy online, in her two part series, (Part One and Part Two).
By  Mary Mulari, Guest Blogger
It's not too late to plan and stitch some great Valentine's Day mementos. With a copy of my book Applique—Large & Small  and the appliqué designs included, you can create distinctive cards, gift bags, and gifts. Start now and you'll have time to ship your creations to friends and family. You'll see how to form heart shapes from swirls and how to use intriguing techniques to build appliqué designs. You have permission to enlarge and reduce the sizes of the 25+ appliqué designs and two alphabets from the pattern sheet in the book. Join me in inventing classy but easy projects perfect for my favorite February holiday.
Applique- Large & Small
Turn a plain tee into a perfect garment to wear to a Valentine's Day party. The design is built from two fabric cutouts of one swirl appliqué shape. To make the heart more interesting, I chose a square of lace fabric to be placed off center and beneath the appliqué. The perfect tiny silver button adds additional dimension to the appliqué.
Appliqué Aprons
Aprons are terrific candidates for heart appliqués. Here's the Blue Ribbon Apron from my pattern Newfangled Reversible Aprons. I chose the red rick rack trim, so a matching red heart was just right. To make the heart shape, I chose two different size paisley shapes from the pattern sheet. You can see how they fit together to form a heart. The heart fabric has wrinkles, which gives it lots of texture. The cotton fabric was sewn to specialty fabric (Fabric Magic™ or Texture Magic ™), which shrinks with a steam iron.
What are Appliqué Chips?
Start with scraps too small to save; they're what I call appliqué chips.
Arrange the chips on a base fabric and sew everything together with clear monofilament thread. You'll find the instructions and recommended materials in the book so you can build chips creations of your own. On this table runner, a flower cut from a chips base is terrific trim for a Valentine's Day dinner table. Lines of stem stitching extend from the heart shaped pearl button in the center. Lana wool thread (stitched with a topstitch needle) creates the prominent heavy stitching.
The flower on the table runner is one of the three-layered flowers shown on a notebook cover—a pretty and practical Valentine's Day gift for someone special.
Let's Get Personal with Appliqué
Monograms are popular accents and embellishments. Choose one or more letters from the alphabets and reduce or enlarge the size as needed.
One large initial makes a bold and colorful trim on a small pillow. Use the traditional red and pink tones of Valentine's Day, or select colors to match a girlfriend's bedroom.
Monograms are also great tote bag decorations. To celebrate the holiday of Cupid and love, this tote features an added front pocket with appliquéd first initials of a special couple. Consider this idea also for a wedding shower or tote bag gifts for wedding party attendants.
Lots of Love Enclosed
With these cute and clever gift bags, it's the thought that counts. A boating enthusiast will love the anchor-stitched design (Use the anchor appliqué shape and stitch around it by hand or on the Baby Lock Sashiko machine). The wool-felted bag trimmed with a woolen heart cut from an orange and white blanket holds an electronic tablet or a warm pair of socks. The bottle carrier can hold a Valentine's Day "peace offering" of wine or flavored vinegar.
Last Minute, Fast No-Sew Heart Appliqués
With colorful fabrics, paper-backed fusible web, such as Wonder-Under, and an iron, you have the materials to turn plain paper bags into Valentine's Day holiday décor. For a coordinated gift, match the appliqué fabrics to the colors of the gift inside the bag.
Beautify an everyday towel with a swirl appliqué shape paired to form a heart. When adding cotton fabric appliqués to a heavily textured waffle-weave towel, first apply lightweight fusible interfacing, such as Sof Shape Interfacing by Pellon, to the wrong side of the appliqué fabric. This helps maintain a flat appliqué surface.
Turn samples of heart appliqué designs into greeting card trim. The oval opening on the card frames the stitched heart shape.
I hope you'll enjoy the creation of Valentine's Day appliqué gifts and decorations along with giving and receiving gifts for this holiday of love, gratitude, and friendship.
~Mary
Do You Have a Copy of Mary's Book?
Learn 14 easy-to-sew, up-to-date appliqué techniques—you get more than 3 dozen ideas on how to use these techniques on projects.
Make quick and easy, yet inventive appliqué projects both big and small—the 14 techniques can be used to create large and small applique designs depending on your project, requiring minimal fabric and time
25+ full-size appliqué designs, plus full upper and lower case alphabet included on a pullout pattern to make tracing simple and easy
Techniques include:

Using basic appliqué steps and tips for professional looking appliqués
Utilizing common machine stitches that often never get touched to simplify the appliqué process, while adding an artistic touch
Creating leaf and flower appliqués without fussy cutting a single leaf or petal shape
Watch Applique—Large & Small
Watch Mary on Sewing With Nancy in this two part series.  Part One:
Watch Mary on Sewing With Nancy in this two part series.  Part Two:
Where's Nancy?
If you watched the show online and didn't find me, Nancy, at the helm of Sewing With Nancy, you might wonder what happened! No, I'm not trying to compete with Waldo, rather I was recovering from a rather serious illness and needed time to rest. What better person to fill the job than my most frequent Sewing With Nancy guest and dear friend Mary Mulari. Not to worry, I'm back to my old self and once again I've returned to my favorite classroom, the Sewing With Nancy studio.


For a chance to win a copy of Mary Mulari's book, please leave us a comment telling us your favorite appliqué method.


The random winner of a 5-in-1 Sliding Gauge from Clover Needlecraft is Patti K. Her comment was: This 5-in-1 tool is definitely going on my wish list! It would solve so many situations I deal with daily. Thanks for sharing the information on it. I hadn't ever really looked at it before. Thanks.
And thank you Mary! What great ideas.
Bye for now,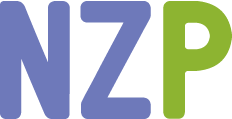 Content in this feed is © copyright 2015 by Nancy Zieman and may not be republished without written permission. You're welcome to forward the email to a friend or colleague but it's not okay to add the RSS feed automatically as content on a blog or other website.