Top 5 Favorite Sewing Scrap Busters

By Roxanne Nickolie Nancy's Notions Guest Blogger
With all the sewing that goes on inside the walls of Nancy's Notions, we get more than our share of fabric scraps. In fact, our sewing room has boxes and boxes of them building up beneath tables and along walls. Every seamstress knows it would be a cardinal sin to throw a single scrap away. So how do you use them up? Here are 5 ideas for useful and beautiful projects to get your creativity going.
Idea #1: Fabric Twine
This was the video that got us thinking about scraps in the first place. This tutorial will show you how to make twine that's functional and 100% fabulous. This beautiful multicolored cord would be fantastic as a gift-wrapping element, a textural accent on a quilt, braided into headbands, belts, purse handles, and anything else you can think of!
If you don't have long strips of scraps at home, precut fabric strips would make an excellent alternative.
httpvh://www.youtube.com/watch?v=-XfpFhnh8xg
Video courtesy of mypoppet.com.au
Idea #2:  Rag Rugs
Rag Rug patterns  are some of the most popular items sold at Nancy's Notions. The reason they're in such high demand is because they don't require any special skills or equipment. Anybody can make a rag rug. Plus, the look of a rag rug is classically cozy. But of course, the very best thing about rag rugs—they take a ginormous bite out of your scrap stash.

Idea # 3: Pincushions
Small projects are scraps' best friend, and pincushions are the ultimate small project to make. You can sew dozens of them and feel good about giving them away; they're a practical gift, and with tons of different designs to choose from, you can never go wrong handing them off to friends and family for birthdays, holidays, or just to show a little love.

Idea #4: Pet beds
Who knew a fluffy bed for your furry friend was only a pillowcase away? Fill a pillowcase with shredded scraps, sew the end shut, and voila! You have a pet bed perfect for your own home use, or as a fantastic donation to an animal shelter.
Want to make it even scrappier? Sew the pillowcase yourself from old yardage! Nancy's Notions has a
free pattern
for an easy pillowcase
here
.
Idea #5:
Crazy Quilting
Of course we have to mention the fairy godmother of all scrap projects:
crazy quilting

.
Crazy quilting has been around for centuries. The technique involves impromptu patchwork using small scraps—making it a resourceful, yet beautiful way to prevent fabric waste. Often embellished with a variety of stitches, the end result has lots of color, texture, and of course—meaning—infused within the project. Modern variations include using embroidery, coordinating colors for a more cohesive look, and mixing crazy quilting with more structured quilting to get a nice contrast. Small projects like decorative pillows, mug rugs, and pot holders are simple ways to try out crazy quilting.
This is really only the tip of the iceberg—there are hundreds of ways people use up their scraps. For even more ideas, visit
nancysnotions.com/scraphappy
or connect with Nancy's Notions on
Pinterest
 to get those creative wheels turning.
Thanks for the blog Roxanne!
The random winner of
Quick Column Quilts
 is Joyce W. She shared, 
I was watching your Quick Column Quilts program on our local PBS station on Saturday and the phone rang. My 86 year old mother called to ask if I was watching the program. We both found it very interesting and hope to try your techniques. Thank you for continuing to present such great programing and the tutorials on your blog.
Bye for now,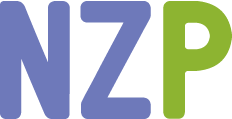 Content in this feed is © copyright 2015 by Nancy Zieman and may not be republished without written permission. You're welcome to forward the email to a friend or colleague but it's not okay to add the RSS feed automatically as content on a blog or other website.