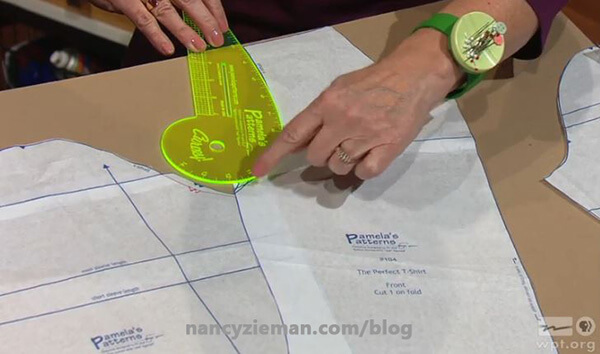 Find Out What Sewing and Quilting Show Attendees Are Saying

What is your focus when attending a sewing or quilt show? That's the question I posed earlier this month, via this blog,  Facebook, and Pinterest. Enjoy the selected responses below, plus a spotlight on one of my followers. Quilt shows like Wisconsin's Quilt Expo, pictured above, offer a range of activities during the event. It really is hard to choose a favorite component!
Speaking of quilt shows, in addition to attending shows, I'd like to encourage you to enter your sewn creations into sewing and quilting shows, too. It is an exciting experience for a chance to have your passionate work hang among the gallery of visual arts. Quilt Expo has many opportunities to share your work. Find more information on the Quilt Expo Information page. Entry deadline is June 30.
What is

your

 focus when attending a sewing or quilting show?
Here's what you are saying:
The Quilts and Quilting Inspiration
Harmony With Color
"I love to look at the color combinations of the quilts on display. I'm not good at combining colors together for the best harmony. I like seeing how other people do it and gain insight and learn from them. What pleases my eye is what I like to make."—Karen Pfundter, Chilton, WI
Lessons Within the Quilts
"I love to spend time looking at all the quilts. I like looking at the colors chosen by the quilt designers and how they are pieced or appliquéd. Next, I look at the quilting on the piece to gain insight as to why they chose those motifs and how they are executed. I take photos for inspiration, if allowed. Lastly, I head over to the market area to see what new gadgets or fabric is available. It is a challenge to not spend much money when there is so much inspiration. I love those weekends as I have learned so much—from the perusing of the quilts to the great demonstrations at the shows."—Jean Long, La Mesa, NM
It's a Candy Store
"I love everything. It is like going to a candy store—seeing all the bright colors and feeling the air of expectation. I look for new things and love the booths that have little demonstrations you can participate in."—Christine Horton, Jefferson, GA
Geometric Quilts are the Draw
"My focus is always on the traditional geometric patterned quilts first. I also look for ways that quilters have incorporated prints that feature a particular subject or print, especially within a traditional pattern, such as an Attic Window. While I admire the work in pictorial quilts and contemporary quilts, they are not at the top of my list. I also try to see any scheduled presentations, lectures, bed turnings, especially those featuring antique quilts, civil war fabrics, or specialty work.  Classes are likewise an interest, and I can't miss visiting with the vendors!"—Diane Forester, Dubuque, IA
Inspiration and Education
"I like to look at the quilts that are displayed to get inspiration for color combinations or patterns. I look forward to having the time to attend a class when I retire."—Rebecca Canuteson, Gloversville, NY
Admiration
"I like to look and absorb all the fabulous piecing done by others and the time and effort that goes into all that work. I'm always blown away. I like looking at all the new techniques and devices that are out in the market."—Jeanette Withrow, Hurricane, WV
Is There a Message in that Quilt?
"As a traditional quilter, I admire and appreciate the modern/art quilts, but I am drawn to the intricacies of the pieced quilts. I love the color contrasts, the technical expertise, and the quilting used to enhance the overall 'message' of the quilt. What I love in even a simply pieced design is how the placement of color choice can completely transform the block and quilt! And, who doesn't love the "bling" and embellishments being used today? In every quilt show, there is creativity abounding—we just need that spark to take on the next masterpiece!"—Londa Burkett, Northwood, OH
Shopping
Touch and Feel the Fabrics
"The vendors are my main focus because we only have one quilt shop and Walmart here for fabric choices. I love seeing and feeling the fabric. I am color challenged, so having the help of knowledgeable people is always great. After getting all my goodies, I check out the quilts on display."—Pam Thomas, Kill Devil Hills, NC
Sharing of Information
"When I go to shows I am usually there to look for fabric I may not find locally. I am always checking out new machines but can't afford one. Then, I am checking out the beautiful quilts that are judged. I am checking out colors used and types of construction. I look for new tools I might like to try. My heart is in designing my own purse with a little of the fabric from the ones I have seen. I love talking to all the quilters, as they are so sharing of information."—Donna Ballotta, Woodbridge, NJ
One Stop Shopping
"I focus on the vendors and obtaining supplies for projects for many months. I like shopping in one spot for lots of ideas and projects."—Linda Bernhardt, Platteville, WI
Add to the Fabric Stash
"When I get to attend sewing or quilting shows I live to look at all the new fabric, projects, and the new gadgets that have been made. I have a large stash of fabric and love different colors and types. Sometimes I buy fabric because I like the pattern or colors. At times I have no idea what I'm going to do with the fabric I purchase. My husband even took me on a sewing trip. We traveled from store to store in two states. What fun I had!"—Marilyn Bartow, Petaluma, CA
Traveling With Friends
"I enjoy seeing what's new at the vendor booths. I own lots of tools that I don't have a clue what they're for or how to use them. My friends and I would travel from Michigan to Nashville for five days at the AQS quilt shows. All six of us would come back to our condos and have a show and tell. The next day we would repeat, this time making sure we purchase the cool things that we missed, but our friends got. The last day we would actually look at the lovely quilts. One of the very best things at quilt shows is the amazing people I have met: Eleanor Burns, Jenny Haskins, Nancy Zieman, and people from other states etc. No one is grumpy or mean. It is a fun time."—Judi Malott, Jackson, MI
Classes/Workshops 
Motto Accomplished
"My motto is learn something new every day. If possible, I try to get to as many demos as I can. I love to take classes, so I try to find out about the classes offered as early as I can so I can pay for those early and have time to save for shopping. I always prepare for quilt/sewing shows by making a list of what I want to buy! I live on a fixed income, so I try to keep from spending my money on impulse buys, though it does happen. Items I can't get locally are usually first on my list, like silk ribbon for embroidery. I always try to have a book on the list, preferably one on new techniques rather than on projects, and always have it chosen before getting to the show. I'm not always so well organized! I'm the queen of procrastination, but some times it's just worth being prepared for action."—Jean DeSavage, Kalamazoo, MI
Tips for Beginner Quilters
"I'm a beginner quilter, so I like to seek inspiration from what experienced quilters are making. I enjoy the classes most of all, especially by instructors who I regularly watch on TV. Sewing machine demos are exciting, as I intend to move up to the next sewing level soon and possibly add a serger and a top of the line embroidery machine. My husband attended the Wisconsin 2016 Quilt Expo with me, and he became fascinated by the long arm machines, so there's something for everybody! Browsing through the vendors is always fun."—Penny Moss, Ormond Beach, FL
Me Time
"My focus is two-fold: mostly I want to learn something new and confirm that what I am already doing is being done right. I also focus on me: It is my one time a year to get away from home-schooling my son, taking care of the house and my husband, and focusing on relaxing and enjoying time spent with others that love sewing as much as I do!  I look forward to this time every year!"—Patricia King, Rossville, GA
New Tips and Techniques
"I love to see and learn the new techniques and how something can be made faster with just a simple change. I am not an out of the box thinker so I need someone who is, but I will try most things and am usually pleased with them. I always look at the quality of the fabrics. The new designs that come out show the changes in our generation, but I am old, so I combine a lot of things, and I am pleased with both concepts. I love your shows and information, sometimes it reminds me of some of the things I have not done in a long time."—Linda Stevens, Kathleen, GA
Who are You Wearing?
These are not just famous words from the Oscar's red carpet any longer. Many of us enjoy the handmade garments at sewing and quilt shows.
People Watching
"I love the displays, the vendors and the classes, but I learn the most by paying attention to what people are wearing. Everybody shows up with the the most amazing creations: bags, vests, accessories and garments all call out to me. When I compliment someone, I always make a new friend who shares a new technique or design idea." —Barbara Kissler, Donna, TX
Art-to-Wear Inspiration
"I want to learn some new techniques or just admire beautiful things that others have made. Since retiring I am primarily interested in quilting techniques. However, having a life long love of clothing construction, I am still interested in unique artsy clothing—just to wear around the house if I'm not going out anywhere."—Bronda Smeltzer, Stevens Pont, WI
Loves Those Displays
"When I attend a quilt or sewing show my first point of focus is to see what is on display for viewing—both in finished work such as hanging quilt displays and samples in vendor booths, and works in progress such as notions being demonstrated.  I look at what's being offered for sale, especially anything new on the market.  And, I also make time for sitting somewhere and watching the 'style show.' I always see other attendees wearing things that inspire my own creative ideas."—Sue Slottke, Muskego, WI
Focus, then Learn
"Well my first love is sewing. So, I look at what everyone is wearing. Then, when the subject matter is ready to start, I turn to watch or start doing. Nothing else in the classroom matters."—Cathy Collins, Virginia Beach, VA
April's Reader Spotlight:
Edy's Answer
"My focus at sewing expos is learning—learning about new products, learning new methods of sewing items, learning about what other sewists are doing, and taking classes to learn something that I have never done before. I am 83 years old. I have always loved sewing and hope I never stop learning."—Edy Marsal, Cumming, GA
What is a favorite sewing technique you've recently learned?
I learn new sewing techniques from
Sewing With Nancy,
DVDs, and sewing guild meetings. In particular, alterations to jeans, which include replacing zippers, hemming, and enlarging waistbands. Those techniques save time and frustration.
Do you, or have you, planned vacations around visiting quilt shows? On vacations, I make it a point to search for fabric and quilting shops wherever I am. I have made gifts from the fabrics I purchased in Alaska, all the islands in the Caribbean, Bermuda, Canada and many of our states. What fun it is to see and meet sewing enthusiasts from other places.
What is your favorite type of sewing project? (Fast & simple? Hand sewing? Hand quilting? Garment sewing, sewn gifts, etc.) My favorite type of sewing is making gifts for friends and family and for charity. Being on a limited income, I have sewn all my holiday gifts for those on my list. It gives me great joy to think about the recipient when I sew. Next, would be sewing garments. As my body type has changed over the years, sewing for myself is minimal. But, I sew shirts for my husband and garments for the grandchildren. The quilting I do is limited to smaller items; table runners, toppers, pillows, etc. ​I like the quick and easy projects!
What are you going to sew next? Since I am my husband's caregiver, my next projects will be pot holders, rug mugs, and small gifts that fit in my erratic schedule. Most important to me is to keep sewing or serging as long as I can see to thread a needle.
May Share Your Insight
Question
May Question: Describe your favorite quilting pattern? Appliqué? Pieced? Large? Small?
Submit your answer by May 17, 2017, using the form below, to be considered for our May Reader Spotlight.
Disclaimer: We may contact you to verify your answer. Your contact information will not be used for any other reason. Your submission to Nancy Zieman Productions, LLC, including contact information, gives us the right to modify, use, distribute, reproduce, publish, and display the submission indefinitely in all media, means, and forms without any payment to you. You hereby represent that you haven't copied the content from a book, magazine, newspaper, or other commercial source.
I look forward to seeing you at Nancy's Notions Sewing Weekend in Beaver Dam, Wisconsin, May 4–6!
Bye for now,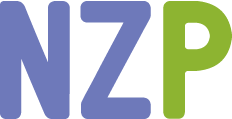 Content in this feed is © copyright 2017 by Nancy Zieman and may not be republished without written permission. You're welcome to forward the email to a friend or colleague but it's not okay to add the RSS feed automatically as content on a blog or other website.
The FTC requires us to tell you that Nancy Zieman has provided products by other companies in the course of her business. The FTC requires us to advise you to take this information into consideration when reading this posting.
Make sure you are subscribed to my enews mailing list so you won't miss a thing. Sign up here. Join us on Facebook, plus a host of other social media channels. Connect With Nancy today!
Save
Save
Save
Save
Save
Save
Save
Save
Save
Save