Sewing Party in Beaver Dam

We're in the midst of a sewing party! Nancy's Notions is the host of the annual  Sewing Weekend Expo, the first Thursday–Saturday in May. It's the time of the year when we roll out the proverbial red carpet to welcome sewing, quilting, and embroidery enthusiasts to a party! The warehouse is converted into a shopping mall, Sit & Sew sessions are set up, Make-it and Take-it areas are organized, seminars are planned, and a good time is had by all.
This year's event started Thursday and runs through today, Saturday, May 5th. About 3000 people attend the three-day event, making Beaver Dam WI—population 15,000—the city with the greatest fabric enthusiasts per capita than any other city in the country during the first weekend in May. (I haven't verified this statistic, but I'm guessing it's true!)
Here's a tour of Nancy's Notions  Sewing Weekend.  There's still one day to attend, so if you're within driving distance, please join us! 
You'll be greeted by smiling faces. David and his crew direct you to a parking spot!
 When you enter the warehouse, grab a shopping basket or bag.
Then, let the shopping begin!
 Even my mom came to shop!
 Attend a free demo at the warehouse stage area. Mercedes is the Phyllis Diller of sewing.
 Watch and learn. 

Baby Lock

Educators are here to help with questions and show the latest and greatest in new products.
 Get inspired with personalized demonstrations from vendor educators.
Don't forget to stop at the "Contest" booth. If you signed up for the Shopping Spree Promotion, please, please, check to see if you're a winner. The Grand Prize Winner checked in, but there are four other unclamined prizes.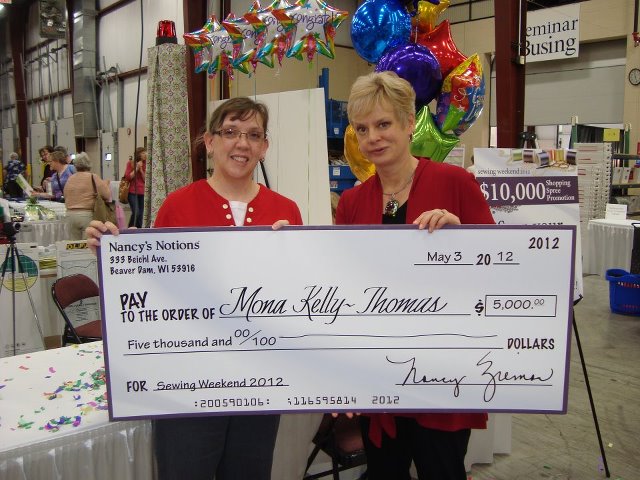 Need some assistance? The customer service department is always ready to help.
You'll find me wandering around Nancy's Notions if I'm not giving a seminar. Let's see, is it Flat Nancy or the real thing?
If you signed up for a Sit & Sew class, you'll get to test drive a sewing machine and create a project at the same time.
Be sure to make a stop at the Koala Booth. My good friend, Ed Moore, and I pose next to the newest Koala Cabinet accessory unit. How about that, I coordinate with the home décor items!
If you like, we'll even check your packages so that you can attend seminars without worrying about your purchases.
Speaking of seminars…ride a bus to one of the four special seminar locations.
Here's Alex Anderson, giving her Friday morning seminar at the Beaver Dam High School Auditorium.
You'll find lots of inspiration! Scott Stanton, accounting and IT guru, sports one of his personalized ties. Yes, Scott made it himself. Every day of Sewing Weekend he wears a tie that he made. This was Thursday's feature.
Here's Friday's tie design. I wonder what he will wear on Saturday? (Scott is one of my favorite people.)
Check out creations made by others. The Hoffman doll challenge is fascinating!
Equally enjoyable is the "Charity Challenge." The hallways are lined with comfort quilts, approximately 38″ x 45″, all created with fabric colors that are kid friendly. All quilts will be donated to children in need.
Save the date for next year! May 2–4, 2013. (Oh, next year! First, I must recuperate from this year's event!)
Were you at Sewing Weekend, post photos on my Facebook page.
Thank you for letting me know which of the ten creative sweatshirt makeovers you would create. The random winner of  the book, Expressive Sweatshirts is Peg. She said, The top with the flip-flopped strips down the front really appeals to me.
Bye for now,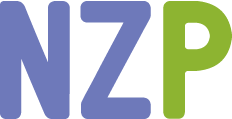 Content in this feed is © copyright 2012 by Nancy Zieman and may not be republished without written permission. You're welcome to forward the email to a friend or colleague but it's not okay to add the RSS feed automatically as content on a blog or other website.