"Quilt to Give"—The Giving Story

Last year at this time, our hearts went out to the residents of Joplin, MO. Many of us were moved to help with monetary donations and/or tangible donations. Quilters and sewists also helped with the gift of making bed quilts—twin, full, or queen sized bed quilts.
Quilt to Give—The Quilting Story
The organized charity sewing event that I started through this blog, Quilt to Give, was one of the many outlets used to create quilts to give away. I wrote 10 lessons, varying one of the Column Quilts that I featured on Sewing With Nancy. (The tutorial is available online at Quilt to Give.)
I know that many of you made quilts and gave them away! Thank you. Others cut, pieced, and quilted at our annual Quilt Expo Event. The results of the combined efforts at Quilt Expo were 25 quilts that were sewn on the premises and donated.
Quilt to Give—The Giving Story
But, that's just half the story. The project is entitled "Quilt to Give." Now it's time to learn about the giving of the quilts.
Baby Lock, the sponsor of the Quilt to Give project, chose a dealer in Springfield, Missouri—B Sew Inn—60 miles from Joplin, MO, to give away the 25 full-sized quilts. I taped an interview via Skype from a temporary site of St. John's Hospital—the devastated building so often depicted in news coverage of the tornado. You will be able to see that interview next season on Sewing With Nancy. In the meantime, here's the update.
During the interview, Terry Wachter,  St. John's Mercy Hospital, Vice-President of Missions, explained how the quilts are going to be used.
You know, Nancy, quilts are so often heirlooms in families, and they represent family memories and family relationships. We have, even in our own workforce, 185 families who lost almost everything they had, their homes, their apartments. They've lost their memories—the representation and the memories. So these quilts are a great treasure to families like that. We will make certain that every single one of these beautiful pieces of art, in my mind, go to a family who will really treasure and appreciate them for years to come.
Quilt to Give–The Story Isn't Over!
These 25 quilts are only the top of the proverbial iceberg of giving encouragement and sharing of love to those in need. The need continues in so many places.
This fall at our annual Quilt Expo, we will again be having a Quilt to Give sewing and quilting area. Details will follow! In the meantime, gather together some of your fabric stash—the color options are limitless!

The Quilt to Give design is a hybrid of one of the quilts featured in my Column Quilts series.
It just so happens, that Column Quilts is the featured online Sewing With Nancy TV show this week—totally coincidental! For more quilting and sewing inspiration, watch this episode online, on DVD, or on your local PBS station.
Remember, you can also watch these episodes  on your iPad, iPod Touch, or iPhone. Have you downloaded the app?
Bye for now,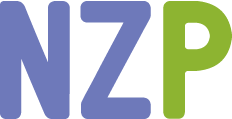 Content in this feed is © copyright 2012 by Nancy Zieman and may not be republished without written permission. You're welcome to forward the email to a friend or colleague but it's not okay to add the RSS feed automatically as content on a blog or other website.