Personal Note from Nancy Zieman

Dear Sewing and Quilting Friends,
Thank you for following my blogs and for watching Sewing With Nancy.
Some of you, who have read Seams Unlikely, already know that my life has been filled with detours due to medical issues.
Recently my life has taken another detour. I'll explain in the video.
httpvh://youtu.be/7kkTp8vdj_0
Please know that I am rendered cancer free at this time. I'm feeling remarkably well and have been showered with love and friendship. The purpose of this video is not to alarm you, only to explain why you might see changes in the upcoming Sewing With Nancy season and my travel schedule. Most of all, it is meant to reassure you, that I'm doing well and being very well cared for.
Bye for now,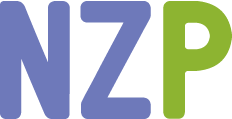 Nancy Zieman—author, pattern designer, businesswoman, producer, and national sewing authority—is the host of the popular show Sewing With Nancy, which appears exclusively on public television stations across the United States and Canada. Follow Nancy's blog at NancyZieman.com/blog and sign up to receive Nancy's E-News for the latest news in sewing, quilting, & creating.
Content in this feed is © copyright 2015 by Nancy Zieman and may not be republished without written permission. You're welcome to forward the email to a friend or colleague but it's not okay to add the RSS feed automatically as content on a blog or other website.