Our Family's Barn Quilt

Just as fabric quilts have their own history, so do barn quilts. Before paint was readily affordable, some creative farmers decorated their building with leftover paint depicting different types of folk art, often including quilt block designs. In early 2000, the barn quilt trend was reinvented, now the movement is growing exponentially.
For Christmas, I received a
gift certificate
from my mom for a barn quilt to hang on our fourth-generation family farm. Mom got the idea after reading that
Menasha, WI High School drawing and painting students
under the direction of Erin Culligan planned to design and make 20 wooden barn quilts as part of their semester assignment. She immediately signed up!
Nancy's Spool
I drew out a design—obvious, why I chose a spool—and emailed it to the art teacher. The High School class began painting in January.
The two sections of the 8′ x 8′ barn quilt were delivered this spring.
Several weeks ago, relatives who own the right equipment, were given the task to assemble their first quilt. Lucky for them, this quilt is made of wood. No 1/4″ seam allowances necessary!
The final touch, my mom's idea, was to add above the window the year the homestead was settled—1883. My great-grandparents Theodore and Alice Larson were the first settlers; followed by my  grandparents Loyall and Georgina Larson; my parents Ralph and Barbara Luedtke then owned the farm; and now my husband and I are pleased to keep this homestead in the family. It is filled with history and wonderful memories.
Many thanks to my mom, Barbara, and my step-father, Warren, for the terrific gift!
Photos courtesy of Wendy Brockman.
Learn More About Barn Quilts
Last year I interviewed  Suzi Parron, author of "Barn Quilts and the American Quilt Trail Movement." Watch the Sewing With Nancy interview online.
Post a photo of your favorite barn quilt on my Facebook page!
Bye for now,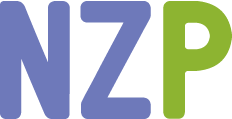 Content in this feed is © copyright 2015 by Nancy Zieman and may not be republished without written permission. You're welcome to forward the email to a friend or colleague but it's not okay to add the RSS feed automatically as content on a blog or other website.