How Did You Learn To Sew?

Last week during an interview, I was asked, How did you learn to sew? The answer was simple—through 4-H. Surprisingly, several people in the room were not aware of the organization. Without a second thought, I decided to devote this blog to the organization that I credit to nurturing my sewing skills, developing leadership characteristics, and encouraging self-esteem. With the motto, "To make the best better," and a slogan "Learn by doing," today there are approximately 6.5 million members in the US in approximately 90,000 clubs. What started out in 1902 as "The Tomato Club" or the "Corn Growing Club," in Clark County, Ohio founded by A. B. Graham, has expanded into the largest youth program in North America. To learn more about 4-H history, click here.
"Programs range from the arts and computers to rocketry, environmental education, and animal sciences. While 4-H clubs abound, 4-H programs also exist in schools, special interest groups, camps, and child care centers. The program also has spread internationally, with 4-H members and alumni participating in international educational exchanges in Europe, Mexico, Australia, and Japan," writes Mary Ellen Bell, Public Information Specialist at UW-Extension.
 4-H Memories
This year marks Wisconsin's 100 year 4-H Anniversary. To commemorate this milestone, the Wisconsin Museum of Quilts and Fiber Arts curated a collection of photos and 4-H projects. The photos tell the story!
The exhibit included three of my 4-H clothing projects. Thanks mom for saving my early sewing projects!
In the gallery of the Wisconsin Museum of Quilts and Fiber Arts, great displays featured styles through many decades.
This dress was made in the 1930s by Vernelle Johnson of the Wilson School 4-H Club in Door County, WI. The linen fabric looks like new and the appliqué is sewn with perfection! I bet Vernelle got a blue ribbon!
My 4-H story
Many of my 4-H stories are recorded in Seams Unlikely, my autobiography. Little did I know that some of the photos that I literally taped to the pages of  my 4-H record book would be included in my autobiography many decades later! Note: Seams Unlikely is available in both book and ebook formats. Seams Unlikely is available at Amazon for Kindle readers, on Google Play for Android devices, at Barnes and Noble for the Nook and from Apple in iBook formats. Enter search words, Seams Unlikely.
A giveaway to give away! Please share your sewing or quilting story, explaining how you learned to sew. A random comment will be chosen to receive a copy of Seams Unlikely and Nancy Zieman's Sewing A to Z. Our request is that you'll give away the Nancy Zieman's Sewing A to Z book to someone you know who would like to learn to sew or quilt. Perhaps you could be their sewing mentor. Each one teach one! Consider the possibility of volunteering to teach your sewing skills at 4-H groups in your area.
Hat's off to 4-H and to all the volunteers who guide and teach. Job well done! For more information on the 4-H organization, click here.
The random winner of a fusible appliqué from a previous blog is Ruth Ferraro. She said, I would like to try this project and hang it outside by using my Iron-On Flexible Vinyl which I purchased many years ago.
Updated to add: Nancy Zieman's Sewing from A to Z is now out of print.  Please see the updated new version, The Absolute Easiest Way to Sew by Nancy Zieman, for a comparable replacement.
Bye for now,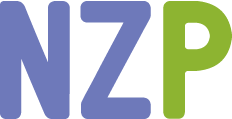 Content in this feed is © copyright 2014 by Nancy Zieman and may not be republished without written permission. You're welcome to forward the email to a friend or colleague but it's not okay to add the RSS feed automatically as content on a blog or other website.