Sewing That Makes a Significant Difference

A favorite part of a recording day of Sewing With Nancy is the Nancy's Corner interview segment. Often, I interview individuals that represent charitable organizations. They share how skills learned or projects created by sewing and quilting benefit so many. Thousands of Sewing With Nancy viewers have taken the initiative to donate time, supplies, and/or projects after watching the interviews—thank you so much! You can watch a variety of the interviews by clicking here. Click here to view a list of all previous Nancy's Corner guests.
We've been checking back with some of the initial Nancy's Corner interviews. My assistant Lois contacted Wisconsin Nicaragua Partners of the Americas—to see how sewing is making a difference in the lives of the women in Nicaragua.
Partner programs cross a broad spectrum of society and the day-to-day lives of people throughout the Americas. For example, Wisconsin partners with Nicaragua, North Carolina teams up with Bolivia, and Indiana is paired with Brazil. To find a group near you, follow Partners of the America's blog page and hover over Chapters. Wisconsin is unique in that their partnership has a sewing emphasis.
Sewing Connection
When I interviewed Lynda Pracht in '11, she explained that volunteers teach sewing and other skills to the women of Nicaragua. At approximately 100 centers, women work on treadle sewing machines and donated electric machines to create beautiful free-motion embroidered doll clothes.
The sale of these doll clothes, Chica Nica Doll Dresses, make the difference between poverty and a sustainable lifestyle for the artisans. The workmanship is remarkable!
Watch my 2011 interview with Lynda by clicking here. (Note: Lynda dedicated much of her life to the Wisconsin Nicaragua Partners of the Americas. She has been greatly missed since her passing.)
Updated Sewing Connection
The sewing skills learned by the women of Nicaragua have taken on new importance. Many are now sewing burn therapy dressings. According to Amy Wiza, Executive Director,"It is a sad but much-needed service not currently available in the country. It's really touching lives in a meaningful way." Sewing makes a significant difference in people's lives.
Community connection, an uncanny coincidence!
This part of the blog will not be as meaningful to most of you as it is to me. Yet, put it under the category of unbelievable coincidence!
Shortly after sending the follow-up email to Amy Wiza, Executive Director, Lois, my assistant, received this reply.
"I just noticed your Beaver Dam (Wisconsin) address. About an hour ago, a Beaver Dam ambulance arrived in Managua, Nicaragua for the Wisconsin/Nicaragua Firefighters United program. Big—yet small world."  . . . either by sewing or getting someone to the hospital, we all have ways we can help one another."
I've seen this ambulance in and around our relatively small community (16,000 people) for many years. It makes me smile to know it lives on in Nicaragua.
Sewing and quilting are skills that make a difference, a significant difference!
Bye for now,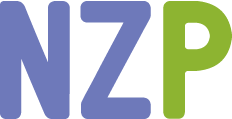 Content in this feed is © copyright 2014 by Nancy Zieman and may not be republished without written permission. You're welcome to forward the email to a friend or colleague but it's not okay to add the RSS feed automatically as content on a blog or other website.