"Seams Unlikely" Book Launch Event February 15

Google made me do it! That's the reason I wrote my autobiography, Seams Unlikely! It all started after searching Google to see what was listed under my name. "Nancy Zieman Stroke, Nancy Zieman Face, Nancy Zieman Smile" were some of the top searched hits. After picking my ego up from the floor, I realized that Sewing With Nancy viewers had every right to be curious as to why my face is asymmetrical! So to tell the story of my unique journey, Seams Unlikely was pieced together. 
Join me for a Special Seams Unlikely Book Launch Event, Saturday, February 15, 2014
At the Sewing With Nancy/Wisconsin Public TV studio, a reception will be held on Saturday, February 15. I'll be sharing stories from my life and newly released autobiography, Seams Unlikely. It will be an informal get-together where I'll share a timeline, of sorts, on how Bell's palsy came into my life as a toddler, my struggles through grade school, the role that 4-H played in my life, how I  start a business, Nancy's Notions, and what it's like to produce and host  Sewing With Nancy. 
 Be part of this Seams Unlikely national book launch event celebration on the set of Sewing With Nancy.
10-11:30 a.m., Saturday, Feb. 15

Wisconsin Public Television Studios

821 University Ave. Madison, Wis.
Only 100 tickets available! 
Admission to this special event includes refreshments and hors d'oeuvres, prize drawings and a copy of 
Seams Unlikely
.
Event Schedule
10 a.m. Welcome and Introductions
11:00 a.m. Book signing with Nancy, includes refreshments and hors d'oeuvres
We hope you can join us for this exciting event!
Can't make it to the event? 
You may purchase Seams Unlikely at Nancy's Notions.
Now Available in the Kindle format
Seams Unlikely is now available at Amazon in the Kindle format! Coming soon in the Nook and iBooks formats.
Follow the book blog tour.
Bye for now,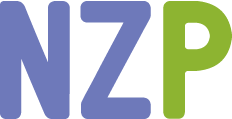 Content in this feed is © copyright 2014 by Nancy Zieman and may not be republished without written permission. You're welcome to forward the email to a friend or colleague but it's not okay to add the RSS feed automatically as content on a blog or other website.