Serger Techniques: More than Seam Finishes

Do you use your serger sewing machine to its fullest? Are you using it for more than just clean finishing edges? To ensure you are getting the full value from your purchase, I invited serging specialist, Pam Mahshie, National Baby Lock Ambassador, to be my guest on Sewing With Nancy. Pam is a magician with the serger! Simply watch online at  Sewing With Nancy.
Here's a preview of what you'll see during the first episode of Ultimate Serger Techniques:
Beginning and Ending Seams
You can't go in reverse on your serger to lock the stitches, but you can stitch over the thread tails. Learn Pam's clever ways to lock the thread tails at both the beginning and end of the seams.

Serge a Curve
Sometimes it is difficult to serge around curved edges without getting loopy threads hanging off the edge. This technique will give you smooth results every time.

Piecing Options
Piecing a quilt top with your serger might have never crossed your mind. Yet, for simple quilt designs, the serger is a fast and accurate way to make a quilt top. Seam traditionally or . . . with decorative threads and the seams exposed. Either way, your serger can be a go-to quilting machine.
Piping
Home décor, wearable art, or kids' clothes—those are all categories where piping accents add interest and texture. With a serger, piping is easier than ever to include in a seam or along the outer edge of your next project.

Adding a Blanket Stitch
A blanket stitch is an ideal way to finish the edges of fleece. Why?—The stitches will always be even and the process extra easy. Learn how to add a blanket stitch with a 3-thread flatlock setting.
To watch Sewing With Nancy on your iPad, iPod Touch, or iPhone, download the app.

A Serger Workbook with 33 Serger Techniques!
Several seasons ago, Pam and I presented a three-part Sewing With Nancy series simply called the Serger Workshop. The Ultimate Serger Techniques Workshop spiral bound book combines the information from this series. Learn 33 techniques using 10 different serger stitches! Now is your chance to win this workbook by leaving a comment telling us a serger technique you'd like to try. One winner will be selected randomly and announced on June 11.
Congratulations to Judy G.; you are the lucky winner of the Trace 'n Create Lone Star Templates, book, and DVD combo. Judy said: I like the traditional Lone Star block, and having made one quilt in a variation of this pattern, sure wish I'd had the templates for this "Y-less" version then!
Bye for now,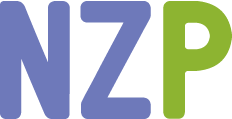 Content in this feed is © copyright 2015 by Nancy Zieman and may not be republished without written permission. You're welcome to forward the email to a friend or colleague but it's not okay to add the RSS feed automatically as content on a blog or other website.