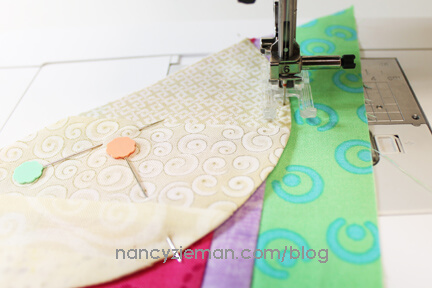 Readers Share Experiences with Appliqué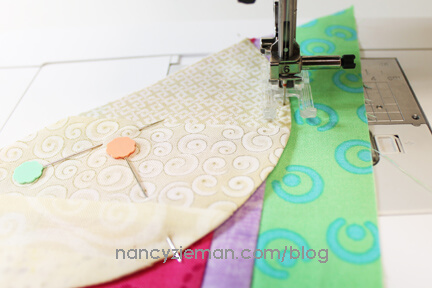 Share your experience with appliqué.  That's the question, more of a comment, that I posed earlier this month, via this blog,  Facebook, and Pinterest.  It's fantastic to see such a range of marking ideas for so many projects. Think beyond the washable pen and chalk. 
Enjoy the selected responses below, plus a spotlight on one featured reader.
The featured image above is from the 2016 Quilt Extravaganza Block of the Month series. Read more and see all 12 block patterns here.
Here's what you are saying:
Needle Turn Appliqué with Tools
"I love appliqué and have done various forms of needle turn for many years. It is my favorite technique. I have also used the Appliquick technique and find it very interesting. It takes some talent to be able to work with the tools, but as in all turned edge appliqué you still have an opportunity to tweak shaping with a tuck and stitch. Fusible or raw-edge appliqué is not my personal favorite but over the years I have come to understand it's purpose in some applications. If you've never tried appliqué, give it a try. There are so many different ways to achieve your goals with this technique. I highly recommend it!"—Sharon Thomsen, Naperville, IL
In-the-Hoop Appliqué
"Until about 3 years ago I didn't even know what appliqué was! Now I do machine appliqué and I love it. My first experience was with my embroidery machine doing in-the-hoop designs. They come out so pretty! I still do that method, but I've also started cutting out designs or using laser cut designs, adhering them to fabric with Heat and Bond and then doing a raw edge finish. I absolutely love doing this. I find it very relaxing and the finished product is usually very satisfying. I do appliqué on both my quilts, and on clothes for my grandchildren."—Pamela Kanode, Macon, GA
Coloring Book Inspiration
"Back in the 70s I machine-stitched coloring-book images onto quilt blocks with zigzags for some baby quilts. In 1994 I took a workshop and made a hand-stitched, needle-turn Jacobean wallhanging, just to see if I could do it. I love it, but not for an entire quilt. Nowadays, I prefer to use my machine to do buttonhole stitches on fused shapes (though, I "cookie cutter" the centers of larger pieces). I still do some handwork now and then."—Mary Green, North Richland Hills, TX
Innovative Appliqué for Costumes
"While helping out with costuming for my daughter's high school musicals, I was given the assignment of adapting a rather loose but too-short tunic for an actor whose arms also required longer sleeves. We were using an upholstery fabric with a gridded fleur-de-lis design as the inspiration for sets & costumes. I had designed a crown for the costume using mirrored elements from the inspiration fabric, and extended it in both width & length to make sleeve & hem borders. The border seemed to need something else, so I grabbed a set of paisley-shaped quilting templates & selected one of a size that fit the scale of the border design to add splashes at regular intervals along the shaped edge. Having auditioned the border in paper first, I went about cutting it in fabric—and quickly learned that it was MUCH easier to cut the shaped edge & splashes AFTER they were sewn to the garment, using duck-bill scissors. The technique I used was machine stitched raw-edge appliqué.  I  stitched down the design with a straight basting stitch, trimmed away excess fabric, and then used open zigzag stitching over all the raw edges. Not the most elegant or durable technique, perhaps, but I had to keep reminding myself This is costuming, not couture!"—Natalie Arezina, Pittsburgh, PA
Fusible Makes the Difference
"I avoided adding appliqués until I discovered iron-on products with two sides—one to the appliqué and the other for placement. This worked very well for adding appliqués to garments, quilts, and pillows. This made it easy to hand turn or machine stitch appliqués and have them finish where I wanted them."—Kathe Mayer, University Heights, OH
Various Methods
"Over the years I have tried a variety of methods—from fusibles to satin stitch. My favorite is in-the-hoop machine appliqué. When you do machine appliqué your embroidery machine stitches out a line placement, then you layer your fabric choice within the stitched lines, and then start the appliqué process. It works so fast! When finished you unhoop and trim your designs. I love using this method for making quilt patches."—Sharon Wilson, West Alexander, PA
Appliqué Made Easy
"I did not know what appliqué was. I knew it would be something very difficult to understand let alone accomplish. I did several Dresden Plates, including the appliquéd center piece before I discovered it was appliqué. Then, when I watched Nancy's show on the grand Dresden pattern. I had an ah ha moment. Since then, I have done other appliqué items that range from simple shapes to to three dimensional "free standing lace," that includes appliqué pieces. The most fun appliqué pieces I have done are crazy quilted, including a Christmas stocking. My next appliqué project is with paper cutouts to form a picture. Hurrah for Nancy for opening my eyes to the fact that I was already doing appliqué and now I know what it is."—Lee Wilson, American Fork, UT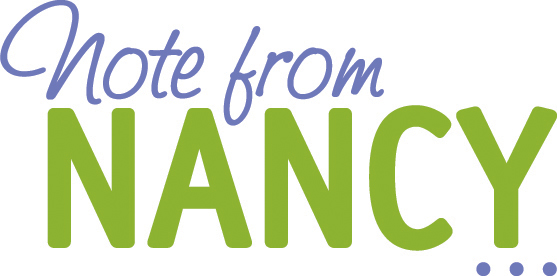 Thank you, Lee! It is my pleasure to take any sewing technique, including appliqué, and break it down to the most accessible method possible. I'm happy to hear your progress!

Paper and Thread
"I love to use the freezer paper method, and I use invisible thread on my machine sewing. It's so quick and easy!"—Diana Pals, Olympia, WA
Recycle Materials
"I was making an appliqué pillow & I didn't have any paper-back fusible web. It was late at night and I wanted to start the project but the stores were closed. I took a used dryer sheet and sewed it on the right side of my appliqué (I sewed on the marked line), then I cut a small slit in the fabric sheet. Next, I turned the appliqué to the right side. On pieces that were large I put small amounts of spray glue on the fabric sheet to keep it from moving while I attached it to the project. It worked so well that I use it all the time now & save money, plus I'm recycling."—Beverley Hatcher, Sydenham, Ontario Canada
Appliqué and Adjusting the Pattern
"I mark a paper self-adhesive stabilizer to the exact size and cut it out, placed (WS) to allow a hem under of a bit more than 1/2″. I fold, then iron over the paper, and clip notches to make a smooth hem. I leave the stabilizer attached to the finished inside edge, retaining about 1/2″ of stabilizer under the hem. Then cut/pull away the center as needed. Small pieces usually retain the full under layer. The hem edge of the appliqué can become smooth, without folds or puckering.
I use a glue stick in the center of the appliqué to hold the fabric in place. If the appliqué itself is padded, the glue stick will hold both the appliqué and the filler, and keep the appliqué secure. I do not let the glue stick overlap into any sewing area. Stacking a cover fabric and a book over the appliqué, to dry (overnight), will leave the edge of the appliqué ready to attach by hand or machine, without pins, basting, etc.
HOWEVER…there are times when the edge will not 'finish' correctly.
Depending on the texture of the appliqué, I will employ the use of a lighter weight fabric and fully line the appliqué (RST), cutting a slash in the center of the lining, to turn RSO. Under these circumstances, the stabilizer can be applied to either the appliqué, or the lining (not both); either choice will allow a greater number of final effects. With a full lining, it is also possible to 'stitch in the ditch' of the seam between appliqué and lining. Caution: A thick appliqué fabric will need an additional 1/8″ to turn under properly, while a thinner lining will use a fabric cut 1/8″ smaller than the intended top. Both adjustments to size can be used together, as needed."—Deidra Cody Hoskins, Fred, VA
Always Learning
"Most of my appliqué has been needle-turn. While making a Star Trek quilt, I decided to use the Star Trek emblem in a metallic fabric. I had a deuce of a time ! The fabric frayed (I didn't know about Fray Check.) and dared me to appliqué it to my quilt. Needle-turn with small stitches was the only way to get it done. The quilt turned out beautiful and it was sold at a charity auction for $200, so I guess I did okay on the appliqué.
I used needle-turn, reverse appliqué to frame family pictures on a quilt for my mother. The biggest problem I had was that the iron-on transfers were a little tough to stitch to. I did do one butterfly appliqué where I turned under, pinned, then hem stitched. That is still a UFO.
After taking a hiatus from sewing (Work and crochet got in the way.), I have discovered a myriad of ways to apply my appliqué. Currently, I have several Dresden Plates my mother had pieced when she was 17 or 18, in 1936. I plan on using iron-on interfacing to turn the points to make the appliqué easier to sew. Mom passed away last year so I am going to make three pillows for my sisters and myself. I will use one of Mom's Dresden Plates for each pillow, with a picture of Mom in the center. I will give them to my sisters when we meet on Mom's next birthday.
Now that I have retired from work, I look forward to many hours to quilt, sew, knit, crochet, and watch my sewing programs. Never mind the housework, it will be waiting for me to take a break to stand for a few minutes.
Thank you for all your help in teaching an old dog new tricks!"—Donna M Ohl, Tuttle, OK
Classic Methods
"50 years ago (before we had commercial materials to stick fabric to fabric) I taught dressmaking. I taught my students to use thin dry cleaner plastic bags and brown paper bags. Put the appliqué in place, cover with dry cleaner bag then brown paper and iron over it all. The extra plastic (beyond the appliqué) will melt and stick to brown paper and the plastic below the appliqué will fuse the appliqué to the fabric underneath. Then, it is very easy to stitch appliqué in place. (Ironing alone does not always hold permanently on all fabrics particularly when washing.)"—Bettye Jo Martin, Lawrenceville, GA
This Month's Reader Spotlight:
Linda's Answer
"My mother taught me to sew when I was very young and my first experience with appliqué was to hand sew a simple flower on a shirt. It was ragged with uneven stitching but I loved it. (I wish I still had it!) As I learned to use the sewing machine, my appliqué techniques greatly improved and I appliquéd on everything—garments, pillows, quilts. My first quilt was an appliqué quilt for my oldest daughter, when she was a baby. I have tried satin stitching, decorative stitching, and raw edge straight stitching and love the unique look of each one. My latest project was a lapsize quilt called 'Triple Goddess,' which was done in batiks and features raw edge appliqué with thread painting. Sewing/quilting/appliqué is my therapy and is cheaper. (Although, after I look at my stash I'm not so sure!)"—Linda Heimerl, Wilson, WI
You sound like quite a prolific appliqué sewist. Do you have any photos of current or recent projects?
Goddess quilt—raw edge appliqué and thread painting
Trout quilt—machine embroidered appliqué
Lilah's Farm quilt—freehand appliqué with satin stitch
First Baby quilt—turned edge appliqué
Do you prefer one appliqué method over the other? 
I don't really have a favorite method. Right now I've been experimenting with raw edge appliqué and thread painting.  The Goddess Quilt, done in batiks, was a major recent project, from drawing my pattern and enlarging it, to choosing fabrics and doing the stitching. It depicts the maiden, the mother, and the crone legend of the Triple Goddess, with the Christian Trinity symbol in the full moon.
How do you determine which appliqué method you'll use on each project?
Generally, on projects that will get some wear and tear like kids' quilts or T-shirts, I use satin stitch appliqué.  I'm fortunate to own a Babylock Unity embroidery/sewing machine so I can do in-the-hoop embroidery appliqué as well as free-hand appliqué. I like to fuse my pieces down so that it's easier to get a clean edge.
On projects like wall quilts, raw-edge and blanket stitch work well.  I've also played with some of the beautiful decorative stitches on my machine, as well.
If raw edges aren't the look I want, I will do turned-edge appliqué in addition to satin stitch.
What are you going to sew next?
I'm currently working on a little wall quilt made from a drawing my granddaughter did of their farm.  This is for a class that Tammie Bowser is doing for her new book How to Sew Art Volume 2.0.  So far for that project, I've made my pattern and have chosen fabrics—now I'm waiting for the next lesson! I'm also participating in a local Block of the Month Quilt Club.
Next Month's Share Your Insight Question
Next Month's Question: How do you use existing garments in sewing projects/gifts?
 Submit your answer by September 12, 2017, using the form below, to be considered for our next month's Reader Spotlight.

Disclaimer: We may contact you to verify your answer. Your contact information will not be used for any other reason. Your submission to Nancy Zieman Productions, LLC, including contact information, gives us the right to modify, use, distribute, reproduce, publish, and display the submission indefinitely in all media, means, and forms without any payment to you. You hereby represent that you haven't copied the content from a book, magazine, newspaper, or other commercial source.
In-the-Hoop Embroidery or Machine Appliqué
In-the-Hoop:
Appliqué really does add personality to sewing and quilting projects. Depending on the project and time allowed, I personally enjoy in-the-hoop, machine embroidered appliqué. As Sharon mentioned above, with the in-the-hoop method, the machine embroidery software guides you through the steps of appliqué.
By using an embroidery machine to appliqué, your projects will have exact placement, perfect size and stitch, and have the opportunity for further personalization.
Read more on the in-the-hoop appliqué project featured here.
Machine Appliqué:
If you've followed along with my 2016 Block of the Month, you'll know how much I love machine appliqué.
By simply preparing your shapes with lightweight interfacing, the task of appliqué is a breeze.
The shapes are applied to the background fabric with monofilament thread, just as Diana uses, above. Often, I'll use a narrow blind hem stitch along the edge to make the appliqué virtually undetectable. Blanket stitch, zigzag stitch, and straight stitch are also a few backup favorites.
Bye for now,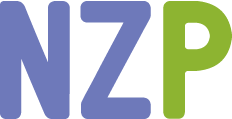 Content in this feed is © copyright 2017 by Nancy Zieman and may not be republished without written permission. You're welcome to forward the email to a friend or colleague but it's not okay to add the RSS feed automatically as content on a blog or other website.
The FTC requires us to tell you that Nancy Zieman has provided products by other companies in the course of her business. The FTC requires us to advise you to take this information into consideration when reading this posting.
Make sure you are subscribed to my enews mailing list so you won't miss a thing. Sign up here. Join us on Facebook, plus a host of other social media channels. Connect With Nancy today!