Quilting and Sewing Communities

Does your community have a sewing group, and are you a guild member? That's the question I posed earlier this month, via this blog,  Facebook, and Pinterest. It warms my heart to find that, in reading your responses, not only are the sewing/quilting communities strong, but they are largely focused on sewing education and community outreach, two of my own most passionate focuses.
Enjoy the selected responses below, plus a spotlight on one featured reader. Find more information on the Quilt To Give sewing community project at the end of the post, or at QuiltToGive.com.
Here's what you are saying:
With national organizations included in the mix, it is no wonder that many of you talented seamstresses and quilters belong to the American Sewing Guild. 
"The American Sewing Guild's headquarters is located in Houston, TX, and serves as a link between it's chapters. From ASG headquarters, staff members manage the day-to-day operations of the organization including maintaining a data base of members and chapter records, overseeing new chapter development, organizing the annual conference and networking with the larger sewing community and industry." – American Sewing Guild Website
ASG and Many More
"I belong to the American Sewing Guild and attend two neighborhood groups each month. I also belong to a quilt guild near my home. At these meetings I always get new ideas for sewing and quilting (my favorite hobby) and of course meet new friends. I take my turn once a year to present the program and that helps me learn also."—Lois Whitlow, Indianapolis, IN
ASG Longevity
"I've been a member of the Fort Lauderdale Chapter of the American Sewing Guild—Northern Palm Beach Neighborhood Group—for over twenty years."—Barbara Kahn, Ft Lauderdale, FL
ASG in Ohio
"Yes, Cincinnati has a chapter of the American Sewing Guild."—Mary Andrus, Cincinnati, OH
ASG in New Hampshire
"I am a member of the American Sewing Guild, and we have a monthly neighborhood group meeting."—Doreen Linehan, Salem, NH
Six Women and Strong
"I am a guild member at my church, and we make quilts and other items for charities. This year we made sixteen baby quilts for Catholic Charities, and 22 quilts for the Veteran's home. We also made 80 dresses and 55 pairs of shorts for Haiti. Add to that microwave bowl covers, Christmas wall hangings, aprons, and assorted items for the Christmas fair. We are one very productive group of six women who meet twice a month to sew and share!"—Linda Blakita, Colchester, CT
Lasting Friendships
"I have led a Tuesday night quilting group for many years. We started when I taught a beginners quilt class in the quilt shop I managed. I quit the shop and kept the quilt group. We meet at the local extension office and anyone is welcome. This time of year we have a few 4-Her's join us because I also teach them. I also belong to a guild and a sewing group in a town 30 miles away."—Melanie Eddy, Syracuse, KS
Guilds Helping Grads
"I am a member of the Sew Faithful Quilters at Parkway Presbyterian Church in Cumming, GA.  We make prayer quilts for those who have had surgery or death in the family of mainly church or family members. Each spring we make prayer quilts for our high school graduates, letting them choose three colors, and we add three other colors, plus either two pictures or scriptures to go on the quilt. This is our eighth year doing this."—Mary Harrell, Cumming, GA
Start Up a Group!
"A friend and I just started a sewing group in our church this summer. We are making pillowcase dresses and pants for local children. We are also going to make some small underarm pillows and bags for drain bottles for our local cancer center for breast cancer patients. I am really excited to be able to be a part of this outreach program. I do belong to the local quilt guild, Wildflower by name, which is very community centered by doing children's quilts (linus quilts) and quilts for other groups. Some of the quilts the members make are hung in the local hospital behind glass for enjoyment of the patients and workers."—Paulette Whitfield, Belton, TX
Guilds Meeting Nonprofit Organization Needs
"I belong to a sewing group of about 18 people called the Comfort Quilters in Roberts, Wis. We meet twice a month and make charity quilts and pillowcases. We receive donated fabric from members and many others. Local organizations donate money for batting and thread. Our members donate time and skills to cut, sew, and longarm quilt. Some of us belong to guilds in the area. Our quilts go to area nonprofits, individuals in need, and service veterans. Most recently we donated 20 quilts and pillowcases to the tornado victims of Barron County."—Carol Kojis, Hudson, WI
Guilds with Focus
"Yes!  We have a local Quilter's Guild of the Southern Crescent Fayette County, GA, with both evening and day meetings. We have a church based charity quilting group called Evergreen Comfort Quilters, and I open my studio, Pretty Penny Precuts, monthly for wool appliqué!  South of Atlanta, GA."—Laura Bosma, Peachtree City, GA
Assorted Charity Items
"We have more than one quilt guild. I've belonged to Calico Cut Ups for nearly six years. We do Christmas stockings for the veterans, bibs for nursing homes, and a lot of charity quilts. This keeps us busy helping others."—Linda Janovitz, Surprise, AZ
More than a Local Quilt Shop
"My sewing store, near where I live, has a sewing/machine embroidery/quilting club called Sew What's New. We meet every third Wednesday of the month. I love seeing what people bring in that they have made during the month. It is great enlightenment. I am also a quilting guild member that covers four states, gulf states quilting association, including , LA, MS, AL, and the gulf Coast of Florida. It has roughly over 250 members. We meet in different places in the four states quarterly. I enjoy going to the meetings."—Beth Daniels, Jefferson, LA
Quilt Guild Activities
"I have been a member of the Trinity Valley Quilt Guild here in Fort Worth, TX since we moved here 22 years ago. The monthly meetings with goodies and coffee, Show and Tell, and speakers' programs are educational and social highlights in my life. My quilt bee, the Gypsy Quilters, was formed by ladies in that guild who were friends and/or lived in the same area; we've met monthly for over 20 years. We mostly sew for ourselves and families but make charity quilts every year as well."—Mary Green, North Richland Hill, TX
350 Members and Still Growing
"I am a member of the Mid-Valley Quilt Guild of Salem, Oregon. We have two meetings a month with great speakers. We make comfort quilts for different organizations, quilts of valor, fidget quilts, and much more. I am currently the Guild Librarian and in 2013 was honored by the Guild for the Lifetime Membership Award. Our Guild has about 350 members and growing. It is so enjoyable to belong to a great organization, learn something new, and meet and help "new" quilters. I also belong to a few other quilt groups and all are so much fun. Quilters are fantastic people, and they are so giving. I am so happy a friend took me aside and taught me how to quilt back in 1992. I have learned so much and different techniques. I thoroughly enjoy the art of quilting!"—Jeanette Spellmeyer, Aumsville, OR
Honing Skills in a Quilting Community 
"Yes, our community has a group, but they meet on a night that I work, so I joined in a nearby community, and I love it. My quilting has gotten better and I like all the people in the County Line Guild of Framingham, MA."—Carolyn Heath, Hopkinton, MA
Donations, Donations, Donations
"I am apart of the Hendrick Chapel Quilters here on the Syracuse University campus. We make quilts from donated fabric and give them to local charities. We also make pillows for breast cancer patients, and pretty pockets for cancer patients. I am not yet a guild member but have been considering becoming one."—Donna Fecteau, Jamesville, NY
Aptly Named: Friendship Square
"We do have a quilt guild, Friendship Square Quilt Guild. I became a member as soon as a friend told me about it and joined a small friendship group. I have seen many awesome speakers, taken wonderful workshops, worked on philanthropic projects and have made many true lasting friendships."—Judy  Christopher, La Habra, CA
June's Reader Spotlight:
Diane's Answer
"YES! The Vermilion "Sit and Stitch Quilt Guild" is alive and well; and yes I'm a member.
I am currently secretary but have led the group in the past. The members take turns planning the monthly meetings, which encompass travelogues (to quilt locations) and sewing tips as well as patterns, new tools and the occasional speaker from outside the group. We have a year-long Birthday Block Club (about 18 members), which keeps us busy as well as reduces our stash scraps. Our 'Show and Tell' is a highlight of the meetings.
We're relatively small, about 25 members, but that intimacy keeps us motivated and dear friends; AND there are NO Quilt Police allowed!
We donate to "Home Of The Brave" and "Quilts of Valor." Some are involved with a local (New) Mother's Resource, making quilts as well as baby clothing, for disadvantaged young mothers, and a new project is making lap quilts for the Ohio Veterans Home in Sandusky, OH.
I'm proud of the guild."—Diane Langham, Vermilion, OH
Would you be willing to share a short story and images about any recent projects that your guild is particularly proud of? We have participated in the Ohio chapter of Home of the Brave for those families of a fallen soldier of the middle east wars/conflicts.  We joined the project by being included in an assembly line sewing session with another guild. We decided to step out on our own by making up "kits"  for our members only. We cut and packaged these ourselves out of Thimbleberry-type fabrics in dusty, subdued, and dull colors, and a neutral or natural muslin background. This was based on the one given quilt pattern derived from a civil war pattern.  All we have to do is sew. We have received donations for the fabrics, backing, and machine quilting from 'American Legion Post 118', Amherst, Ohio. Two of our members can machine quilt these, though the state coordinator has resources for completing the tops into finished quilts.  We are notified when a family receives one of our quilts, which is labeled with the fallen soldier, and the names of the sewer and the quilter .
How can other guilds start up outreach and community service at a local level?
Many of these projects just drop into our laps when our sewing skills are made known, and then we share with our members.  Many programs are extensions of church groups;  some are affiliated with hospitals, nursing homes, homeless shelters, and even pet shelters, and in our case, the nearby Ohio Veterans Home. The quilt below is a donated lap quilt for a veteran. Some inspirations have been noted on Sewing With Nancy: Nancy's Corner. Many are mentioned online. Our members are quite savvy as to needed projects and resources.
What is your favorite activity at your monthly guild meeting?
My personal favorite is the birthday block club. It keeps me challenged, monthly, by finding an appropriate block pattern; and by matching colors from a piece of focus fabric (about 11″x11″) given to us by the birthday girl; and being able to use up some of my stash.
In the member's birthday month, she receives the varied sewn squares, comprised of her focus fabric in the determined size with coordinated fabric additions, and then she completes her quilt, adding her own sashing/borders/backing, etc. The nice part is that all the piecing is finished and it's a gift from friends. I find it interesting how different members view the focus fabric and add their own take on colors and block patterns. These are displayed, before they are collected by the birthday girl, and proves to be an education, with discussion, in itself.
How long has your guild been active/established?
I was not in the founding group, but from what I've been told it's been in existence for at least 23 years. We have a nominal $15 yearly dues, which covers our monthly programs and a donation to the church, where we meet, for the use of electricity and heat. We have an organizational salad and dessert potluck meeting in August to plan for the next 12 months. Members sign up to present a monthly program, not necessarily about quilting; and the birthday block, if interested. We also hold about five Saturday sewing sessions at the church, which allow us to work on any sewing project, 'ufo' or 'phd'.  We also have the best potluck lunch in town!  The day (10 to 3) is equally social and fulfilling.
Do you have any advice or tips for other guilds?
Keep the group small (under 30) but if that is unavoidable, my advice would be to provide smaller group projects or mini-groups like our birthday block club. I've heard of "round-robin" groups; and block-of-the-month groups. I would think it would depend on the culture of the group and what the majority likes. When members are involved, especially with planning the programs, there is a pride of ownership and no one person becomes burned out with responsibility.
July Share Your Insight Question
July Question: How do you mark your fabrics when sewing?
 Submit your answer by July 15, 2017, using the form below, to be considered for our July Reader Spotlight.
Disclaimer: We may contact you to verify your answer. Your contact information will not be used for any other reason. Your submission to Nancy Zieman Productions, LLC, including contact information, gives us the right to modify, use, distribute, reproduce, publish, and display the submission indefinitely in all media, means, and forms without any payment to you. You hereby represent that you haven't copied the content from a book, magazine, newspaper, or other commercial source.
Note From Nancy



As you know, the sewing community is a passion of mine. Every year, at Quilt Expo, we organize an area for charitable sewing.
Quilters from across the country pitch in to create bed-size Quilts To Give. One quilt may have as many as twenty different people working on it.
Visit the Quilt To Give web page to learn how you can host a Quilt To Give event with your guild or sewing community.
Bye for now,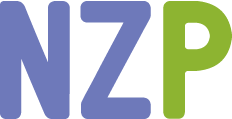 Content in this feed is © copyright 2017 by Nancy Zieman and may not be republished without written permission. You're welcome to forward the email to a friend or colleague but it's not okay to add the RSS feed automatically as content on a blog or other website.
The FTC requires us to tell you that Nancy Zieman has provided products by other companies in the course of her business. The FTC requires us to advise you to take this information into consideration when reading this posting.
Make sure you are subscribed to my enews mailing list so you won't miss a thing. Sign up here. Join us on Facebook, plus a host of other social media channels. Connect With Nancy today!
Save