Readers Are Recycling Garments

How do you use existing garments in sewing projects/gifts? That's the question that I posed earlier this month via this blog,  Facebook, and Pinterest.  It's fantastic to see such a range of ideas for recycling garments to make projects and gifts. 
Enjoy the selected responses below, plus a spotlight on one featured reader.
*Featured image showcases jeans used in sewing projects. Find more information on recycling your denim in my book 10-20-30 Minutes to Recycle Jeans
Here's what you are saying:
A Thrift Shop Halloween
"Every year my granddaughters ask for Halloween costumes, and off I go to the thrift stores to look for some basic garments to start the process. For Elsa, I started with an adult sized stretch lace top with long sleeves. For Princess Anna, I started with a toddler T-shirt and a man's shirt. For Little Red Riding Hood, the hood was made from a woman's size red cotton full skirt. Then, for Alice it was an eyelet blouse turned into the pinafore over the dress. Malificent started with a basic black dress altered to fit, and then the cape was made from a black skirt and lined with a purple skirt. I love the challenges they keep giving me and figuring out what ready made garment will be the foundation and starting point."—Joyce Ciembronowicz, Iron River, WI
Upgrades and Adjustments
"Repurpose! I use sections of various clothing pieces to create another garment. Love that top but the sleeves are a bit worn? No problem, cut them off and add lace or a sheer from an unworn dress or skirt. The ideas are endless and it really works to clear out your closet! Just get creative !"—Carol Lombardi, Oro Valley, AZ
Quilts and Embroider
"One of my favorite things has been to buy beach type straw hats on clearance sales and then machine embroider them for gifts. Yes, I do have one of my own! The hats are easy to stitch on and all have turned out beautiful. One unfinished project is to sew a Christmas dress for my 6 yr. old granddaughter from a dress I bought at a yard sale. The fabric is a beautiful cranberry velvet and the existing dress has a gathered front, so I'm sure there is enough fabric for the project. Last year for gifts, I embroidered three denim jackets for teenagers in our family. I was nervous doing these but they all turned out beautiful. My daughter wants a T-shirt quilt so I'll be jumping into that maybe for 2018. Sewing and now embroidery fill my spare time. But, I do want to try quilts too!! So much to do!!! Especially with all the inspiration provided by Nancy!! Thanks. "—Ennis Weeks, Lucedale, MS
Innovative Cover-Up Idea
"When my T-shirts get a stain on the front, I use machine embroidery/appliqué to cover the stain. It is then like a new shirt."—Melanie Eddy, Syracuse, KS
Lasting Memories and Charity
"I love to use fabrics, buttons, ties, and etc. to make memory quilts. I have almost all of my dad's ties and have them sorted to make Dresden quilts for my sons. I have a few of dad's tie tacks that I plan to incorporate into each quilt. I also have hankies from my grandparents that I'm going to appliqué onto blocks for a quilt for me. I'm in the process of trying to get my mom to let go of some of her vintage dresses so that I can cut them into blocks and make smaller quilts for her great grandchildren. They didn't know my dad, so my mom's clothes will mean more to them. Lastly, I love recycling jeans and other heavier fabrics to make pads for the dogs and cats at my local animal shelters. My only request is they send the pad with the adopted pet. I have found the pets continue to use them in their forever home and that gives me great joy."—Dianne Patterson, Olathe, KS
Memory Quilt
"One of my most recent projects is a quilt for my granddaughter. She is 8 years old. At the request of her paternal grandmother, I used receiving blankets, a little dress, a tee shirt top from when Roxie was 4, a bathrobe, and PJs. (I also snuck in some blocks cut from a pair of my own worn out PJs.) I straightened out some of the ribbon that was on the dress and added it to blocks cut from one of the receiving blankets. I added ribbon and lace to some of the receiving blankets as they were quite faded, but needed to be included. The quilt is probably double size and will remain at her other grandmothers' house. It will be given to Roxie when she becomes an adult. As of this writing, the quilt is at the long arm quilters. I am excited to have it back so I can bind and put the label on."—Catherine Ritter, Grants Pass, OR
Sweaters to Pillows
"I am using old sweaters that no longer fit (I lost weight!) and taking the pattern on the front to turn into pillows. They are comfy—soft and familiar. "—Cecilia Dell'Aria, Woburn, MA
Blue Jeans, Dress, Shirts, and More!
"Christmas stockings from family members used blue jeans, pillows and dolls from Dad's ties, and wedding dresses into pillows. Christmas stockings and men's shirts into purses were made for family and friends from their loved ones clothing as keepsakes."—Patricia Konefke, Port Austin, MI
This Month's Reader Spotlight:
Mary's Answer
From Wedding to Stocking
"When I got married 30+ years ago, it was a very frugal wedding. I made my wedding gown. It was a very simple piece, and while nice, not very professional if you looked closely. When my daughter was born, I took some of it to line a quilted/cross-stitched Christmas stocking that I made. Now, it comes out every year and renews old memories."—Mary Jacobsen, Panama City, FL
When did you start using garments in your sewing projects? 
Using garments in sewing is a recent adventure for me. For some reason, I always felt I had to start from scratch. In the last few years I've become much more interested in recycling/repurposing, and using garments in sewing projects is an off-shoot of that.  Plus, it feels much more creative.

What do you plan to recycle next? (Are you collecting any pieces?)
I do have a stash to recycle/repurpose/reuse, but I don't exactly collect them.  I go a little crazy with Amazon ordering sometimes and after I wear a garment once, I often find it's not as attractive as I thought. Into the pile it goes.

Which projects do you sew the most? (Garments, Accessories, Quilts, Home Dec, etc.)
I go in spurts. I've just finished a quilting spurt and am currently on a bag making spurt. I may throw a garment into the mix anytime.

What was the first successful sewing/quilting project you remember making?
I was a senior in high school (a very long time ago), and I wanted a long prairie dress for Christmas. I stayed up all night working on it. It was a soft, fawn colored fabric with lace overlays, zippered back, and sleeves. The drape was beautiful. I wore it every Christmas for years. I still have it.
Next Month's Share Your Insight Question
Next Month's Question: What type of alterations do you consistently make to your wardrobe?
 Submit your answer by October 10, 2017, using the form below, to be considered for our next month's Reader Spotlight.
Disclaimer: We may contact you to verify your answer. Your contact information will not be used for any other reason. Your submission to Nancy Zieman Productions, LLC, including contact information, gives us the right to modify, use, distribute, reproduce, publish, and display the submission indefinitely in all media, means, and forms without any payment to you. You hereby represent that you haven't copied the content from a book, magazine, newspaper, or other commercial source.
Bye for now,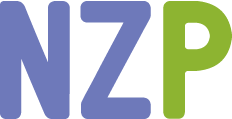 Content in this feed is © copyright 2017 by Nancy Zieman and may not be republished without written permission. You're welcome to forward the email to a friend or colleague but it's not okay to add the RSS feed automatically as content on a blog or other website.
The FTC requires us to tell you that Nancy Zieman has provided products by other companies in the course of her business. The FTC requires us to advise you to take this information into consideration when reading this posting.
Make sure you are subscribed to my enews mailing list so you won't miss a thing. Sign up here. Join us on Facebook, plus a host of other social media channels. Connect With Nancy today!