Stitch Up a Fast & Fun Circle Quilt

Nancy's Notions Guest Blogger
Created by: Kelly Laws, Marketing Project Manager for Baby Lock
Make a fun quilt to coordinate with the multiple colors and patterns you have in any room, or make this project to use up scrap fabrics you have left over from other projects. Put together similar colors, or make it a random pattern of colors and prints you enjoy—it's completely up to you!
Supplies:
• Baby Lock Sewing Machine
• Baby Lock Crown Jewel or Jewel longarm machine and frame
• Leader cloths for quilt frame
• Olfa Rotary Circle Cutter
• 1/4 yard each of twelve different cotton prints
• 1-2/3 yards white fabric for front
• 1-2/3 yards white fabric for back
• 1-1/2 yards batting
• Gridded cutting mat
• White all-purpose thread
• Quilt basting spray or pins
• White or monofilament quilting thread
• Iron and ironing board
Circles Quilt Instructions:
Finished size 44″ x 52″
1. Cut 4″ circles from the assorted cotton prints, using the circle cutter. You will need a total of 88 circles.
2. Take the remaining cotton print fabrics and piece them together to form a long piece. Cut strips from the pieced cotton print fabrics for binding strips (non-bias grain).
3. Press the white fabric for the quilt front.
4. Lay the white fabric for the quilt front onto a gridded mat. Seeing the gridlines through the fabric helps keep the rows of circles straight.
5. Measure 5″ from the edge and the side of the white fabric. Lay the circles side by side to create a row.
6. Each row will have eight circles. Then position the next row of circles so the circles just barely touch but do not overlap. Continue until you have eleven rows.
7. Arrange the prints as desired. Once you are satisfied with the color arrangement of the circles, use quilt basting spray or pins to hold each circle in place.
8. Thread the machine with white all-purpose thread. Select an appliqué stitch and stitch along the edge of each circle to secure in place.
9. Once the appliqué is complete, lightly press the quilt top.
10. Load the quilt top, back, and batting on the quilting frame using the cloth leaders.
11. Thread the Crown Jewel with white or monofilament quilting thread. Free-motion stipple the entire quilt.
12. Remove the quilt from the frame when quilting is complete and square off the quilt removing excess backing and batting.
13. Bind the edge of the quilt using your preferred method and the pieced cotton print strips.
Bye for now,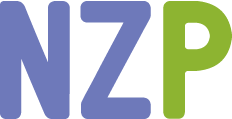 Content in this feed is © copyright 2014 by Nancy Zieman and may not be republished without written permission. You're welcome to forward the email to a friend or colleague but it's not okay to add the RSS feed automatically as content on a blog or other website.