Eight Lessons to Embroidery Machine Quilting
The art of quilting often combines techniques. Traditional quilts are frequently appliquéd, then pieced, and finally all the layers are quilted. If you have an embroidery machine, you can streamline the processes with the touch of a button—the brainchild of my guest Eileen Roche. The quilting technique is practically hands free! Watch as Eileen shares the magic in quilting on part-one of Quilt with an Embroidery Machine in 8 Easy Lessons on this brand new Sewing With Nancy series.

Easily learn the machine embroidery quilting process. There's no reason to be intimidated. This easy process is presented from a beginner's perspective and is broken down into eight easy lessons, including many useful tips and techniques for professional results, which are all included in this machine embroidery starter kit.
The kit includes:
Quilt with an Embroidery Machine in 8 Easy Lessons book
Quilt with an Embroidery Machine DVD
Wonder Under
Quilting Needles 80/12 and 90/14
Print & Stick Target Paper
A machine that's commonly used to create embroidery designs, is equally a quilting machine. Let's start with a simple table topper, which features what at first glance is a complicated appliqué. You'll soon see that the process is perfect for the novice quilter.
Prepare Quilt Sandwich
Like any method of quilting, we first must prepare a quilt sandwich. The quilt sandwich refers to the top, batting, and backing layers of the project. Eileen will show us how easy it is to prepare your sandwich for in-the-hoop quilting on today's new episode.
Embroidered Appliqué Designs
In the traditional appliquéd quilt process, you'll create your project using these steps (in order):
Appliqué
Piece
Quilt

Size and Variety
On the design CD included in the new Quilt with an Embroidery Machine in 8 Easy Lessons book, you'll have the option to create projects in a variety of sizes including 6″, 7″, or 8″ quilt blocks. Choose a size that best suits your project dimensions.
Piecing Techniques
The next step is to join the quilted blocks. Eileen walks us through this process with ease! Here's a sneak preview. See the complete piecing demonstration on Sewing With Nancy.
Give it a try and join me next week for part two of Quilt with an Embroidery Machine in 8 Easy Lessons!
For a chance to win a copy of Quilt with an Embroidery Machine DVD from Nancy's Notions, please leave a comment below.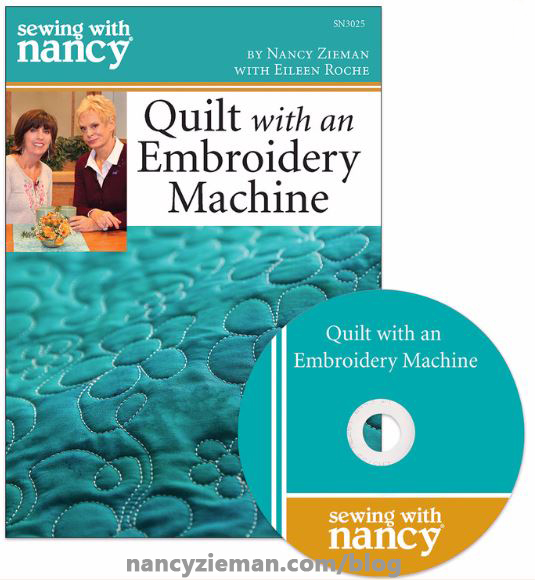 The winner of a copy of Fashion Sewing: Plain to Fabulous DVD from Nancy's Notions  is Melody S.
Her comment was, "I love the organza; it reminds me more of a heirloom garment then a jean jacket. I just love heirloom. I also like the idea of using the pattern sections with different fabrics and techniques. I would really enjoy working on this as a project!"
Bye for now,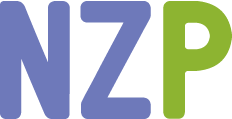 Content in this feed is © copyright 2017 by Nancy Zieman and may not be republished without written permission. You're welcome to forward the email to a friend or colleague but it's not okay to add the RSS feed automatically as content on a blog or other website.
The FTC requires us to tell you that Nancy Zieman has provided products by other companies in the course of her business. The FTC requires us to advise you to take this information into consideration when reading this posting.
Make sure you are subscribed to my enews mailing list so you won't miss a thing. Sign up here. Join us on Facebook, plus a host of other social media channels. Connect With Nancy today!
Save