"Quilt to Give" Week—Cut Lots of Crosswise Strips

In preparation for our annual community sewing and quilting project called Quilt to Give, which will be held at the Quilt Expo in Madison, WI September 4–6, I thought that those of you who cannot attend the expo might be interested in creating an easy twin-sized quilt to give away in your local area as a community service project.
The Quilt to Give quilt is created from a combination of fabric stashes. Column units are made (two outside columns with a scrappy middle column), and then the columns are sewn together into a quilt top. Click here for the online lessons and for a downloadable twin-sized quilt worksheet.
This year, we're making twin-sized quilts to give away for two organizations that will be receiving the finished quilts. Enchanted Makeovers and Domestic Abuse Intervention Services (DAIS) both requested this particular size.
The Easiest Quilt to Give
The design is made even easier if a striped fabric is used in the center of each column unit. With this design, there's no need to cut and sew scrappy center strips.
I Gave Myself a Challenge!
Each year I challenge myself to sew or quilt a project and give it away to someone I don't personally know. This year, my project is a twin-sized Quilt to Give design with striped fabric in the center. To read more about selecting and sorting fabrics, check out the previous blog posting. Make sure to download the twin-sized quilt worksheet.
From the last blog, here are the fabrics I choose for the columns and striped center.
Then, I filled-out the worksheet

to help in the cutting process.
The twin-sized quilt has 10 columns. Each column unit requires four 2-1/2″ crosswise strips.
The center of each column unit is made from two striped strips sewn together. Following the worksheet, I cut twenty 2-1/2″ crosswise strips from the striped fabric for the 10 columns.
I also cut the fabric for the borders and the binding—the blue and green fabric along the right side of the photo.
My staff and I also cut crosswise strips for another quilt top.
The cut strips are laid out to show what two of the column units will look like. See how a stripe can expedite the design, cutting, and sewing process!
The Original Quilt to Give
The online instructions feature a scrappy center for each column unit. If you don't have a striped fabric for the center, cut the fabrics chosen for the scrappy center unit in crosswise strips between 1-1/2″ and 3-1/2″. Read the following online lesson for more tips in Lesson 2—Cut Strips.
Then, cut the solid fabrics for the outside of each column unit.
More Quilt to Give Insights on Saturday
In our next blog, see how far I get in my Quilt to Give project. The pressure is on!
For links to all 10 Quilt to Give lessons, click here or visit QuiltToGive.com.
Attention Quilt Expo Attendees!
We're in need of solid fabrics, twin-sized batting, and backing fabrics. If you have any of these fabrics or supplies to donate, we'll be most grateful!
The gift is in the giving!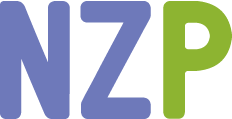 Nancy Zieman—author, pattern designer, businesswomen, producer, and national sewing authority—is the host of the popular show Sewing With Nancy®, which appears exclusively on public television stations across the United States and Canada. Follow Nancy's Blog at NancyZieman.com/Blog and sign up to receive Nancy's E-News for the latest news in Sewing, Quilting, & Creating.
Content in this feed is © copyright 2014 by Nancy Zieman and may not be republished without written permission. You're welcome to forward the email to a friend or colleague but it's not okay to add the RSS feed automatically as content on a blog or other website.