Quilt Easily with Carefree Curves Templates

Looking for a quilt block on the internet or in a reference book? Have you noticed the unusual names given to quilt blocks? One of the most unique monikers, Hearts and Gizzards, dates back to the late 1800s. The gizzard shape, opposite the recognizable heart motif is not something many modern-day people will recognize. The unique block is the focus of this Sewing With Nancy online program, Quilt with Carefree Curves. Watch online, on PBS, or DVD.
Learn a carefree approach for constructing this once-difficult block using Trace 'n Create Quilt Templates—Carefree Curves.

Carefree Hearts & Gizzards
In last Thursday's blog posting I previewed the first program of this 2-part TV series. If you didn't see the traditional way of seaming opposing curves, you might want to click and read. It isn't an easy technique! But there's a solution, take the carefree approach using fusible interfacing.
Select the Hearts & Gizzards Template. You can create five quilt-block sizes from super-sized to traditional: 16-1/2″, 14-1/2″, 12-1/2″, 10-1/2″, and 8-1/2″ blocks.
Select two fabrics, contrasting in color.
For every two blocks, cut one background square from each fabric. (See template for sizes.)
Cut background squares in half diagonally.
Cut crosswise strips from both fabric colors for Hearts & Gizzards shapes. For every two blocks, cut four Heart & Gizzard shapes from each fabric. (Even the strip sizes are printed right on the template—how easy is that!)
Cut crosswise strips of lightweight fusible interfacing, such as

Sof Shape

—2-1/2″ to 3-1/2" crosswise strips depending upon size of heart. (Packaging contains full instructions.)
Align the template on the wrong side of the crosswise strip, placing the template "fabric edge" marking of selected size along the top edge of the fabric.
Use a

fine-point fabric marker

to trace along the template. (I used a Sharpie so you could see the markings.)
Starting at one edge, trace both sides of template with a fabric marking pen/pencil.
Trace curve within die-cut areas of template.
Rotate template 180-degrees; align template "fabric edge" with fabric lower edge and side of template with previously traced line. Trace untraced side of template and curve within die-cut areas.
Repeat tracing and rotating process until desired quantity is achieved.
Cut along straight trace lines, using a rotary cutter, ruler, and mat.
Align top edges of fabric and interfacing, right side of fabric to fusible side of interfacing; pin. Position top of next wedge along the lower edge of the interfacing; pin.
Stitch along the curved markings with a short stitch length.
Cut apart.
Trim away excess fabric. For best results, use a pinking shears or

pinking rotary cutter blade

.
Trim away excess interior interfacing, leaving 1″ of interfacing.
Turn interfacing to wrong side.
Press curved edge, making certain seam is at the edge.
Pin two Hearts & Gizzards shapes to a contrasting background triangle as illustrated.
Machine stitch shapes to background, using a straight stitch, zigzag, or blind hem stitch.
Repeat process for a reversed color option.
Stitch triangles of opposite color combinations together, using a 1/4″ seam allowance. Press seam allowance open.
Use two sizes of hearts within one block for a design variation.
Place four block sections together to see how the design unfolds.
There's More!
When you watch online, you'll also see the Wagon Wheel option, using the third template of the Carefree Curves Template Set. I think that I'll save that technique for another blog!
To watch Sewing With Nancy on your iPad, iPod Touch, or iPhone, download the app.

For a chance to win a copy of the Quilt with Carefree Curves book and a set of the Carefree Curves Template, tell me which Carefree Curve Design from the show is your favorite. Now, I didn't show you all of them, there are more to see on the TV show! A random winner will be announced April 16.
Bye for now,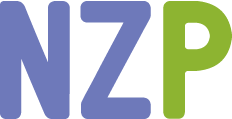 Content in this feed is © copyright 2015 by Nancy Zieman and may not be republished without written permission. You're welcome to forward the email to a friend or colleague but it's not okay to add the RSS feed automatically as content on a blog or other website.