Add Nancy Zieman to Your Smart Phone

There is a good chance you own a smart phone. You may be reading this blog post on your smart phone right now. The technology has really changed the way we operate and has become quite a time saver. In an effort to save you more time, we want you to have the Nancy Zieman Blog button on your smart phone. When you tap that button, which will look like a regular app, you go straight to the blog. Keep your smart phone or tablet right by the sewing machine to have all the sewing tutorials and project directions at your fingertips.
Note from Nancy: You will be able to WOW your family and friends because this trick can be done to any website. If the site has a special app image, it will show up on your home screen. If the app doesn't have a special image, it will simply make a tiny square picture of the website homepage for your home screen.
I have put together a few easy steps for you to add the home screen button to your device:
Click this link to see directions for Android phones and devices.
Click this link to see directions for iPhone and Apple devices.
To watch Sewing With Nancy on your iPad, iPod Touch, or iPhone, download the app.
Bye for now,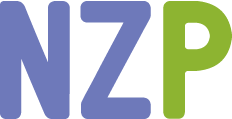 Content in this feed is © copyright 2015 by Nancy Zieman and may not be republished without written permission. You're welcome to forward the email to a friend or colleague but it's not okay to add the RSS feed automatically as content on a blog or other website.