NEW Strip by Strip Patchwork Quilting

Someone once asked me, "Why do you cut perfectly good fabric into pieces just to sew it back together again?" My answer, "To create great quilt designs!" One of the designers that I have the privilege to work with is Donna Fenske; she's here to share her latest ideas. The premise of this NEW Sewing With Nancy program is to use a variety of fabric strips to achieve designs that have great visual interest. Strip by Strip Patchwork Quilts is the new two-part series this week and next on Sewing With Nancy.
Horizons Quilt
Horizons is the first featured quilt design. It gives the sense of the colors of the sky either at sunrise or sunset. In part one of Strip by Strip Patchwork Quilts, Donna shares how to create strip-sets making this quilt a snap. Watch the new episode here.

Diamond Spectrum
Choose a variety of batik fabrics with one striking background color and you're ready to create Donna's next quilt design, Diamond Spectrum. On this new Sewing With Nancy series, you'll learn how to make a fabric tube from strips of fabric, then creatively cut it into blocks.  It's an impressive design!
Sunset Streams
Many fabrics cut to the same size are all that you'll need to create our next project, Sunset Streams. Even though simplicity is the key to the process, the final result packs a lot of wow factor. Next, learn Donna's modern quilt-making techniques on Strip by Strip Patchwork Quilts.
Nancy Zieman and guest Donna Fenske demonstrate how to use a variety of fabric strips to effortlessly achieve quilt designs with great visual interest.
Learn how to confidently explore the use of color and design while using fabric strips to construct quilt blocks.
Discover how fabric and dimension changes within a pattern can produce a quilt with an entirely new look.
Book includes six projects.
For a chance to win a copy of the new Strip by Strip Patchwork Quilts DVD, from Nancy's Notions, please leave a comment sharing your favorite time of day to sew or quilt.

The randomly selected winner of a copy of the new Free-Motion Quilting 1-2-3 DVD, from Nancy's Notions is Cindy Cooke.
Her comment was, "I've made quilts from queen down to baby. I love embellishing them (once made a frog in a pond quilt for my grandson and made a curled tongue that rolled up, a dragonfly with glitzy wings, and a fish with flapping flippers, just for him to play with). I like my quilts to make the recipient think happy things, and to feel all the love and prayers that go into its making. I'd love new ideas!"

Bye for now,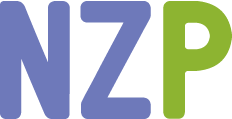 Content in this feed is © copyright 2017 by Nancy Zieman and may not be republished without written permission. You're welcome to forward the email to a friend or colleague but it's not okay to add the RSS feed automatically as content on a blog or other website.
The FTC requires us to tell you that Nancy Zieman is provided products by other companies in the course of her business. The FTC requires us to advise you to take this information into consideration when reading this posting.
Make sure you are subscribed to my enews mailing list so you won't miss a thing. Sign up here. Join us on Facebook, plus a host of other social media channels. Connect With Nancy today!
Save