NEW! Free-Motion Framework Book and Blog Tour

Join the Free-Motion Framework Book Tour
Thank you so much for stopping by the Nancy Zieman Productions blog stop on the Free-Motion Framework book tour! Team Nancy Zieman met author/sewer/quilter Jen Eskridge, about 3 years ago, when Jen interviewed for an independent contractor position to work on the NZP blog and social media team. While working with Team Nancy Zieman, Jen found time to develop and author her own Free-Motion Framework quilting book, releasing now with C & T Publishing. Keeping with Nancy Zieman's mission of sewing and quilting education, we knew we wanted to be included in this book tour. Find Jen on her own blog site, ReannaLily Designs, on Facebook, and on Instagram.
"Free-Motion Framework is more than a quilting book. It is a guide to a journey of self-discovery and enrichment. By using one of 10 linear designs as a framework, you can practice quilting motifs in small spaces while accidentally creating a 40″ wholecloth quilt," says Jen.
How Does The Process Work?
Choose one of 10 Framework designs included within the Free-Motion Framework book. Transfer designs onto your own 40″ fabric square using tips and instructions included in the Free-Motion Framework book. (Jen uses Water-soluble Pencils from Clover to mark her designs.)
From here, prepare the fabric for quilting, as you would any other quilt. Choose shapes from the linear design to fill, symmetrically, with quilting designs. Practice as many design motifs as you like. Each time you create a small project it will help grow your machine quilting skills, and it will turn out completely different from the one you stitched before.
Note: Build your skills on a domestic or longarm sewing machine.
And, after you've practiced and quilted the entire piece, you'll turn out an unexpected wholecloth quilt without the extensive planning of a wholecloth quilt design.
What's in The Book?
The

Free-Motion Framework

book

 includes ideas for basic quilting designs and concepts for how to challenge yourself. If you already enjoy stitching a meander/stipple design, consider adding in loops, stars, hearts, or leaves to push your design to the next level.
Goal Worksheets are offered for each of the 10 linear designs. Once you choose a design and mark your fabric, you may want to make notes as to how you'll finish up the project. The Goal Worksheet will keep you on track and allow you to track your progress.
Jen presents tips and variations for isolating shapes within the linear designs.
Quilted interpretations by four different quilters per linear design are also presented. By choosing different shapes in the design, each project will look unique. There are 41 inspiring quilts featured in the Free-Motion Framework book. In the design below, Shark Attack, notice the abundance of shapes from which to choose:
Each design is presented in its full square composition, and a quadrant of the design is presented. Then, each linear design is stitched four times, by four different quilters, using as many or as few lines as they'd like to fill in shapes with machine quilting designs, which they feel comfortable stitching. For this reason, this skill builder is great for ALL levels of machine quilters. Take a look at these interpretations of the

Shark Attack

design:
Shark Attack: Quilted by Jen Eskridge

Shark Attack: Quilted by Joanna Marsh

Shark Attack: Quilted by Jen Eskridge
Shark Attack: Quilted by Geraldine Wilkins

Join the

Free-Motion Framework

Book

 Tour!
See the interesting perspectives from Jen and the contributing quilters along this book tour. Be sure to check out each stop as each stop may have additional chances to win a copy of the Free-Motion Framework book.
Monday | June 4
ReannaLily Designs: Jen Eskridge's Blog
C & T Publishing
Tuesday | June 5
Joey's Quilting Co
Helen Ernst Longarm Quilting
Nancy Zieman Productions, LLC The Blog
Thursday | June 7
Friday | June 8
Kustom Kwilts
Living Water Quilter
Seamingly Slawson Quilts—Susan Lawson
For a chance to win a copy of the New! Free-Motion Framework book, from C & T Publishing, please leave a comment sharing your favorite part of the quilting process.


Happy Quilting,
Team Nancy Zieman
Nancy Zieman Productions, LLC.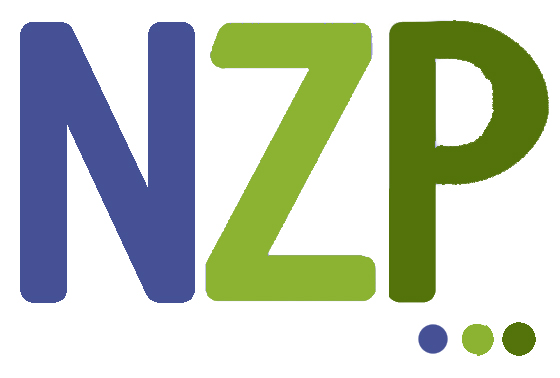 Content in this feed is © copyright 2018 by Nancy Zieman Productions, LLC and may not be republished without written permission. You're welcome to forward the email to a friend or colleague but it's not okay to add the RSS feed automatically as content on a blog or other website.
The FTC requires us to tell you that Nancy Zieman Productions, LLC has provided products by other companies in the course of doing business. The FTC requires us to advise you to take this information into consideration when reading this posting.
Make sure you are subscribed to Nancy Zieman Productions, LLC enews mailing list so you won't miss a thing. Sign up here. Join us on Facebook, plus a host of other social media channels. Connect With Nancy and Friends today!