NEW! OESD Christmas in July Machine Embroideries Round Up

NEW! Start planning your holiday machine embroidery projects with our OESD Christmas in July Machine Embroideries Round Up with Machine Embroidery Designs by OESD at Nancy Zieman Productions at ShopNZP.com!  Along with our partnership with Oklahoma Embroidery Supply and Designs (OESD), we're pleased offer beautiful embroidery designs – for every occasion!
OESD is an industry-leading creator of machine embroidery designs and embroidery products. It's easy to order OESD designs by clicking through our ShopNZP link and peruse over 70,000 beautiful designs within the OESD library. Find our Christmas in July Round Up Designs below by searching keywords or by searching with the OESD collection number.
Warm-up your white Christmas with OESD's # 80325 Christmas Botanicals by Krista Hamrick. These winter blooms are a merry addition to your seasonal decor. Create a festive winter table with floral napkins, or warm up your couch with custom pillows, or stitch a gorgeous blossomy tree skirt.
In a moment of calm on Santa's busiest night, he takes a minute to reflect on the season and appreciate the celestial wonders that illuminate his journey. With OESD's #80194 Starry Night Santa by Dona Gelsinger, join Santa as you endeavor on your own journey, creating this epic holiday tiling scene featuring unbelievable shading and stunning artwork by Dona Gelsinger. Finished size approximately 32″ x 40″. Matching thread kit available.
There's something about the holidays that brings an air of excitement and joy. Beautiful embroidered details and cheerful fabrics combine to make a stunning festive look. Create your own holiday magic with OESD's #B81016 Magic in the Air by Stephanie Stouffer.
OESD's #61039 Freestanding Lace Gift Box is a creative way to present a gift! This 4″ square box can be wrapped with any color ribbon, plus personalize the gift tag for a truly memorable presentation. Approximate finished size:  4″ L x 4″ W x 4″ H.
OESD's #12208 Winter Birds is a wonderful ornamental collection of Chickadees, Cardinals, and Tufted Titmice is designed for the year-round bird enthusiast looking to embellish for the winter season or holidays. Before you know it the snow will be falling and these little friends will be flitting around your yard foraging for tidbits. Celebrate the season by sewing these minimal outline designs on jackets, wall hangings, or anything for Christmas.
OESD's #12835 Holly Jolly Ornaments & Accents is a jolly collection featuring 51 designs for stitching ornaments, freestanding boxes and trees, a poinsettia, and a cardinal – plus freestanding lace snowflakes. With vibrant colors, classic holiday symbols, and subtle yet stunning detail, your Christmas decorating will be oh-so merry!
No holiday celebration would be complete without oodles of appliqués! OESD's #12031 Holiday Appliqués collection features more holiday icons combined with a bold appliqué techniques!
Take a bite out of the cold weather with these warm words that capture the heart of the holiday season in OESD's # 12793 Christmas Sayings.
OESD's #12834 Holly Jolly Greeting Cards collection features 25 festive holiday greeting card designs. Using traditional colors, the intricate details on these merry sayings and patterns make it easy to customize a card for everyone on this year's Christmas list! Blank greeting cards are available.
From OESD's #12700 Freestanding Christmas Tree, this fabric and lace tree will warm your heart with its cheerful charm. Decked out in damask details, this tree stands 11″ tall when complete and is accented with a lace star on top and a lace tree skirt at its base. Make your Freestanding Christmas Tree dance with color and light with the available Pixie Lights battery-operated Multi-Colored lights from OESD, #PIXIEMC2PK.
Celebrate the nativity with OESD's #75160 Star of Wonder by Nancy Halvorsen, featuring scenes of the baby Jesus, shepherds, animals, angels, stars, and Bethlehem.
These cheery in the hoop designs from OESD's #51243 Holiday Candy Cane Holders & Ornaments are bursting at the seams with holiday spirit! Add a fun and festive touch to your Christmas tree with the ornaments or stitch out the adorable candy cane huggers to give a sweet treat and spread Holiday cheer!
This magical sleigh, designed in intricate freestanding lace and rich appliqués, makes a great table centerpiece or stunning mantle display this Holiday season. With OESD's #12841 Freestanding Sleigh & Reindeer, Santa's 9 reindeer, with Rudolph at the lead, stand tall and proud – ready to deliver Santa's joy all around the world on Christmas Eve. The ornamental details, including metallic gold stitching, a charming quilted seat, and flowing snow beneath prancing hooves, will bring a spirit of enchantment to your season and offer warm jolly wishes to your heart.
Approximate Finished Sizes:
Sleigh – 7″ long x 5″ tall x 4″ wide
Reindeer – 4.5″ long x 6.5″ tall x 2″ wide
Entire Sleigh & 9 Reindeer – 34″ long
We're not sure if you can find a more "merry" collection of embroidery designs than OESD's #80116 Merry Holiday by Stephanie Stouffer! Jam-packed with 50 designs of happy Santas, sparkling trees, and stunning stars that dance off the fabric!
Stitch Santa with your embroidery machine! Standing 12″ tall, this Santa Claus from OESD's #12702 Freestanding Santa Claus is constructed of fabric and thread. Featuring a classic red coat and cap, lace detailing, and a charming face and beard, Santa will be the highlight of your holiday décor. Also available in a supply kit with stabilizers and thread, OESD's #12702-BUNDLE Freestanding Santa Claus Bunde. Be sure to check out Freestanding Mrs. Claus too, OESD's #12762.
Who can resist the soft eyes of an adoring little puppy? Skillfully illustrated and digitized, this collection of cuddly Christmas friends is first-class machine embroidery that will surely melt your heart. OESD's #12274 Christmas Puppies features a large variety of breeds as well as a few fun doggie elements to further enhance your holiday project. Great for stockings, pooch placemats, and pillows, or maybe even festive garments for your furry companions.
Capture the drama and wonder of the nativity story with these beautiful shadow boxes from OESD's #12726 Freestanding Nativity Light Boxes. Each scene is stitched on organza fabric and backlit with OESD's #PIXIELIGHT 3PK LED Pixie Lights! These battery-operated 20 light LED string sets are perfect for lighting up any of your freestanding lace or applique creations. The warm white LED lights are energy-saving and brighter than traditional holiday lights. The cable is made of pure copper wire and is very flexible to shape for any use. 3 light strings and batteries are included in the set.



Happy Machine Embroidering!
Team Nancy Zieman
Nancy Zieman Productions. LLC.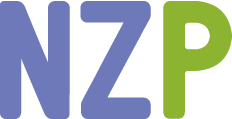 Stitch it! Sisters is a production of NZ Productions LLC. Content in this feed is © copyright 2021 by Nancy Zieman Productions, LLC and may not be republished without written permission. You're welcome to forward the email to a friend or colleague but it's not okay to add the RSS feed automatically as content on a blog or other website. The FTC requires us to tell you that Nancy Zieman Productions, LLC has provided products by other companies in the course of doing business. The FTC requires us to advise you to take this information into consideration when reading this posting.