NEW! OESD Autumn Machine Embroideries Round Up
NEW! Start planning your fall machine embroidery projects with our OESD Autumn Machine Embroideries Round Up with Machine Embroidery Designs by OESD at Nancy Zieman Productions at ShopNZP.com!  Along with our partnership with Oklahoma Embroidery Supply and Designs (OESD), we're pleased to offer beautiful embroidery designs – for every occasion!
OESD is an industry-leading creator of machine embroidery designs and embroidery products. It's easy to order OESD designs by clicking through our ShopNZP link and peruse over 70,000 beautiful designs within the OESD library. Find our Autumn Round Up Designs below by searching keywords or by searching with the OESD collection number.
From barrels of pumpkins to colorful leaves to pie… bust out the pumpkin spice candles and sip some lattes and get started on your Autumn projects. OESD's #90012 Pumpkin Kisses by Shannon Roberts features 16 stylish designs for Autumn and Thanks Giving!
Check out these super-fun seasonal doodles in OESD's #12655 Fall Doodles. This modern take on Autumn embroidery is filled with quirky expressions. You can use these quick sewing treasures to embellish a fall table setting, give that trending look to a new garment, or create a heart-warming quilt for those cooler fall nights.
These elegant designs from OESD's #12597 Freestanding Pumpkin Patch 2 offers a set of rich autumn treasures! Features modern patterns, one beautiful "Give Thanks" – perfect for everyone's turkey day celebration, and a spider web version for Halloween. There is unlimited potential for your own thread color variations and fabric styles. Be creative and stitch all of the pumpkins out and display them together for your own personal pumpkin patch. Includes two sizes of pumpkins. 29 embroidery designs to create 6 pumpkin styles.
'Tis the season to be thankful for food, family, and friends! Celebrate the Thanksgiving season with a new spin! OESD's #51212 Friendsgiving collection is the perfect mix of sassy sayings and beautiful autumn designs. Decorate your table, kitchen, and home with these festive designs.
You'll discover colors of Autumn is an enticing collection of seasonal appliqués and coordinating pieces in OESD's #78490 Colors of Autumn. The warmth of fall colors looks beautiful on clothing or table runners or even bath towels, for that perfect autumn touch.
The Fall season renews our sense of sentimentality for friends, family, and a warm mug of pumpkin spice coffee. Capture that Autumn feeling in embroidery with OESD's #80145 Fall Sayings by Lori Whitlock.
Dreaming of cooler temps, pumpkin spice, and changing leaves? This collection will definitely 'leaf' you ready for Fall. OESD's #12827 Autumn Buildable Doilies & Napkin Corners embroidered lace collection of traditional Autumn colors will transform your kitchen table into a Fall masterpiece! Mix and match these designs to create coasters, placemats, or your own works of art.
For stress-free quilting this fall, quilt your autumn projects with OESD's Leaves on the Wind Quilting embroidery design collection. Let the wind take you to a creative embroidery project full of these swirling leaves stitched using variegated thread. Features 30 wind spun designs!
No holiday celebration would be complete without oodles of appliqués! OESD's #12011 Autumn Appliqués 1 collection features autumn icons combined with bold appliqué techniques!
Get swept away by rich texture born of diverse colors and intricate linework in OESD's #12485 Layered Leaves embroidery collection. Use as individual works of art, or follow the collection's theme and layer multiple designs together in a striking collage of color.
OESD's #51242 Freestanding Floral Pumpkin Patch collection is a beautiful way to bring the pumpkin patch indoors this season. The rich fall colors and timeless floral patterns mean you can use these pumpkins again and again. Design a unique autumn centerpiece for your table or add a touch of fall festiveness to your mantle, bookshelves, or workspace. This collection features a floral pumpkin and a blank pumpkin, each in 3 sizes: Small – 2.5″ H x 4.5″ W, Medium – 3.25″ H x 5.5″ W, Large – 3.5″ H x 6.5″ W.
OESD's #12269 Visions of Fall features a warm-hearted garden scene, decorated with pumpkins and fall flowers, celebrates the season of colorful leaves and bountiful harvest. This fabulous project, framed with a beautiful fall border, is designed with creative stitch techniques and no fills for quick sewing. Hang this project in your dining area as you host a thanksgiving feast, in your sewing studio for some seasonal inspiration, or even on your front door to impress visiting trick-or-treaters. Also available: Visions of Summer, Visions of Spring, and Visions of Winter. Collect all four projects and change them out with every season!
While stitching out these 20 expertly rendered leaf designs, your thread changes will change like the season. From green to yellow and from red to brown, these designs from OESD's #12269 Visions of Fall will capture the essence of autumn so vividly, you can feel them crunch in your hand in the chilly autumn air.
Celebrate the spirit of autumn with this medley of seasonal leaves from OESD's #12417 Autumn Leaves embroidery collection. Easily scaled in size and adjusted for color, these harmonious designs are a truly beautiful addition to any autumn embroidery project.
Muted colors are the theme of this autumn festival of birds, trees, and leaves. OESD's #12427 Simply Fall embroidery designs collection Also included words, borders, corners, and a fence!
Get lost on a country road and explore the scenic beauty of changing leaves, horses, and a red barn in this new tiling scene, OESD's #12533 Autumn Morning Pasture. This stunning collection includes complete step-by-step instructions for creating a wonderful quilted wall hanging, perfect for welcoming in Autumn. The collection consists of 24 panels, 20 borders, and 4 corner pieces all sewn together to create a small wall hanging.
You'll find gorgeous embroidery designs displaying the months of the year in OESD's #11856 Seasons 5 embroidery design collection. With cute seasonal settings from Spring, Summer, Autumn, and Winter.
These translucent fall leaves from OESD's #12361 Fall Foliage will drift gracefully around on any project you choose to sew them on. Free Standing appliques using shimmery organza can be sewn out several times and scattered on your table, or attached to a string and hung as a garland.
OESD's #21017 Sun Blooms embroidery collection features 33 modern folk art embroidery designs. Hand crewelwork embroidery effects are paired with exquisitely detailed lace accent designs. Quilting-in-the-hoop linework designs and border elements provide many options for quilting, crafting, and beyond!




Happy Machine Embroidering!
Team Nancy Zieman
Nancy Zieman Productions. LLC.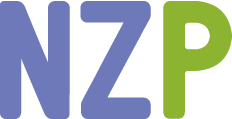 Stitch it! Sisters is a production of NZ Productions LLC. Content in this feed is © copyright 2021 by Nancy Zieman Productions, LLC and may not be republished without written permission. You're welcome to forward the email to a friend or colleague but it's not okay to add the RSS feed automatically as content on a blog or other website. The FTC requires us to tell you that Nancy Zieman Productions, LLC has provided products by other companies in the course of doing business. The FTC requires us to advise you to take this information into consideration when reading this posting.