Sew Gifts Make Memories Part Two on The Best of Sewing With Nancy


Sewing gifts ranks as the number one reason why most of us sew. During this Sewing With Nancy series, Sew Gifts–Make Memories, we feature gifts to sew that don't always start with fabric yardage. When guest Mary Mulari proposed the idea of sewing gift-giving solutions, Nancy knew it was the perfect TV topic. Mary's projects are clever, useful, and enjoyable to create.
Our first gift project, in Sew Gifts–Make Memories Part Two, is a Hanky and Doily Table Runner made from items that might be tucked away in a drawer. A collection of vintage handkerchiefs are usually stored away and seldom seen. Choose several handkerchiefs and with just a few sewing steps, you'll have a table runner that's an attractive conversation piece.

Next Nancy and Mary show how to sew a Two-Tie Belt.
Is there a bag full of men's neckties in one of your closets, waiting for an inspirational project? Here's one way to use two at a time and wear the results. The obi-style belt features a hidden pocket to store a credit card, money, or other treasures. If the ties formerly belonged to a family member, your new belt has additional memories attached.
The third gift project, in Sew Gifts–Make Memories Part Two, is a Speedy Towel Apron.
This unisex style apron is a speedy gift project sewn from ready-made towels. All you need are two canvas-weight or vintage towels, grosgrain ribbon, and a little sewing savvy and you'll be able to stitch up a welcomed gift.
Tune in and watch Sew Gifts–Make Memories Part Two to learn how to make Mary's Upcycled Notebook Wraps.
Make a classy new cover for a notebook, recipe book, journal, or photo album. These notebook covers started out as laminated shopping bags. Adjustable, upcycled book wraps are the perfect way to preserve the good memories stored inside.
Mary and Nancy wrap up this series with Everyone's Favorite Baby Bib. You'll soon learn that guest and hand towels are easy choices for durable baby bibs. Mom, dad, grandmother, and caregiver will all appreciate having bibs on hand; so, make several.
Thanks, Mary, for sharing your gift sewing ideas on Sewing With Nancy! Tune in to see more of Mary's gift ideas in Sew Gifts–Make Memories Part One.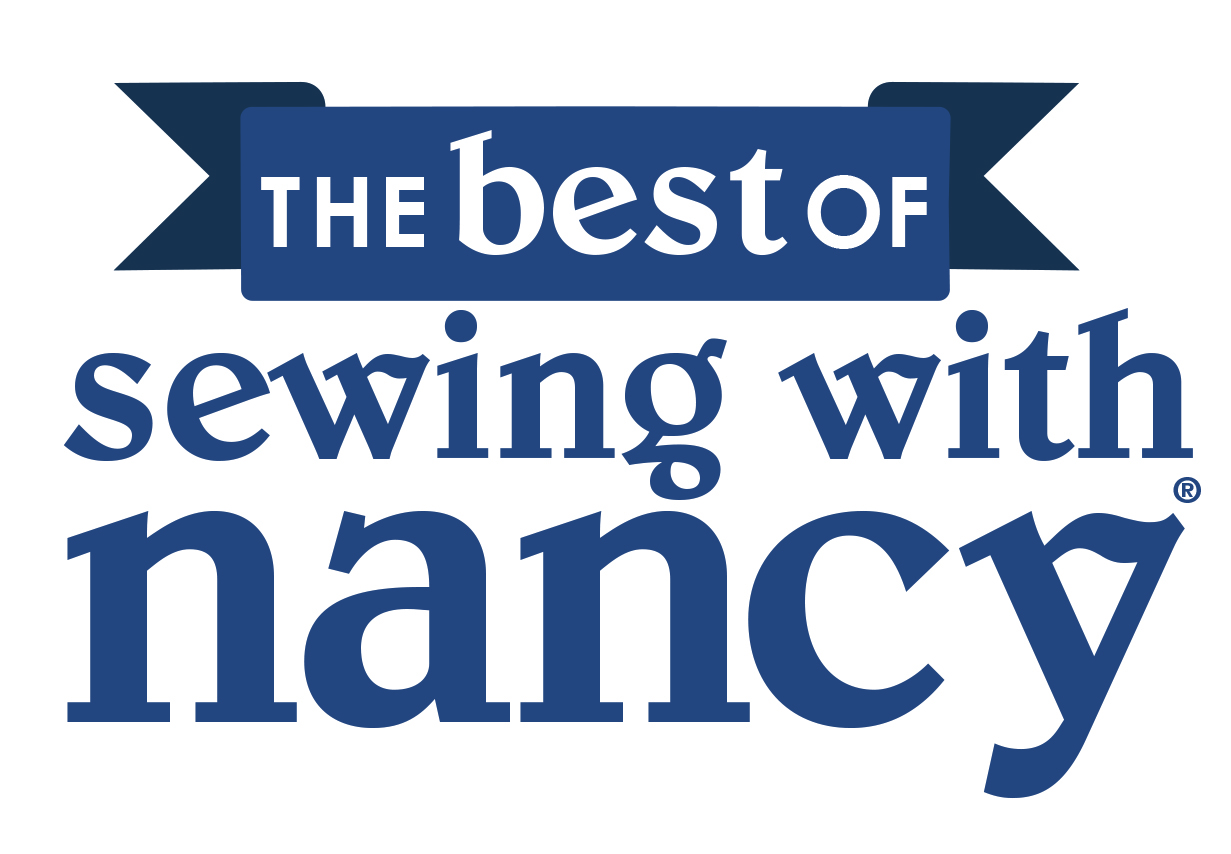 Nancy's Corner Spotlight! Today watch Nancy Zieman's 5 minute Nancy's Corner Interview on Sewing With Nancy. Revisit a period in history through the fashions of Downton Abbey. Nancy and Laura Fiser, curator of collections and exhibitions at the Paine Art Center in Oshkosh WI, take a close-up look at eveningwear fashions worn during the PBS drama, Downton Abbey. The gorgeous gowns from the 1910s–1920s feature beading, embroidered lace, opulent fabrics, and beautiful jewelry.
For a chance to win a copy of the book, Sew Gifts–Make Memories from Mary Mulari, please leave a comment below and let us know what gifts you're making.

Shop Available Books and Patterns by Mary Mulari  at shopnzp.com!

Shop Helpful Notions and Tools at shopnzp.com!

 Shop Available Elastic, Trims and More at shopnzp.com!
Happy Sewing!
Team Nancy Zieman
Nancy Zieman Productions. LLC.
Stitch it! Sisters is a production of NZ Productions LLC. Content in this feed is © copyright 2020 by Nancy Zieman Productions, LLC and may not be republished without written permission. You're welcome to forward the email to a friend or colleague but it's not okay to add the RSS feed automatically as content on a blog or other website. The FTC requires us to tell you that Nancy Zieman Productions, LLC has provided products by other companies in the course of doing business. The FTC requires us to advise you to take this information into consideration when reading this posting.