Sew Creative Projects to Make in an Evening or Less
Do you like creative stitching projects that can be made in an evening or less? You're in for a treat! In part two of the TV series, Travel Gear Made Easy, this week's featured online video, guest Mary Mulari teaches how to quickly stitch travel gear for everyday travel or extended trips. Mary knows all about travel, but even more about making travel easy. Watch the second episode by clicking here. (If you missed the first show, watch by clicking here.)
In part two of the TV show, and in her book, Mary shares her easy zipper technique for the hidden zipper used to make the Travel Trio Bag Set (pictured above). The clever recessed zipper adds style to this collection of bags.
A few weeks after Mary and I recorded the Travel Gear Made Easy series, she sent me a package. Inside was my very own Travel Trio Bag Set. Aren't the fabrics delightful?
Mary designed these bags for carrying electronic components, jewelry, or makeup. Plus, they nest together for gift-giving and for easy storage.
The gift package also included a Tie One on Tag. You can always find your luggage with this brightly colored tag tied to the handle. Choose two coordinating fabrics and a piece of clear vinyl to hold your identification info or business card.
Find even more projects in part two of the TV show and in the book, including these travel projects—great gifts for others and yourself!
Jewels & Treats Bag: As a smart traveler, you'll find multiple uses for this round drawstring bag. With a pocket-divided circular insert, the bag becomes a jewelry carrier. As a simple lined and washable bag, it can be used to carry dry snacks and treats on the plane or in a lunch box, saving on the use of plastic bags. In other words, it's a Jewels & Treats Bag!
The Possibility Bag: It's possible to store travel-sized bottles upright for ease of travel. Turn a placemat or layers of fabric into this nifty holder. Make the bag for gals or guys. It's a versatile style.
Hair Iron Holder: Travel in style with a curling iron or flat-iron in a quick-to-sew carrier made from a placemat. The bag's lining is Quilted Iron Quick, so a hot iron can be stashed quickly after use. An outer pocket stores the cord or hairbrush, and the ribbon loop serves as a hanger. This great organizer will streamline your travels.
Tee Safe: We'd like to share a secret—you're looking at a safe! Hanging underneath the jacket is a Tee Safe—a T-shirt with pocket sections sewn in the back. It's a "made-easy" hiding place to use while traveling or for a college student's dorm room. Tune in or buy the book to learn the easy construction details.
Mary also created a new embroidery design collection to coordinate with her book projects. Make the travel accessories from the book and add designs from the Travel Gear Made Easy Complete Design Collection to personalize and embellish your creations. There are over 30 embroidery designs, an alphabet for monograms, and three unique travel gear projects not included in the book.
Watch Sewing With Nancy
You can watch my program on your local PBS Station or online at nancyzieman.com. There are three seasons of programming to watch online on your iPad, iPod Touch, or iPhone.
Would you like to win a copy of Travel Gear Made Easy. Let me know your favorite travel gear project. We'll choose a random winner from the comments from last week and this week's Travel Gear Made Easy blog postings. The random winner will be announced on July 31.
Bye for now,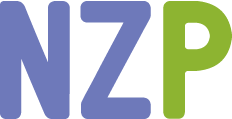 Content in this feed is © copyright 2014 by Nancy Zieman and may not be republished without written permission. You're welcome to forward the email to a friend or colleague but it's not okay to add the RSS feed automatically as content on a blog or other website.