How to Sew an Insulated Lunch Bag

Sew "Green" by making an insulated lunch bag, using Oil Cloth and Insul-Bright fabrics. This fabric duo will keep your cold foods cold or hot foods hot until you're ready to eat. It's an easy-to-sew project that can be put to use as soon as it's finished. You don't need a sewing pattern just follow the details and directions in my video.
So, why not watch right here. Enjoy!
httpvh://youtu.be/MXY9M4Kzafk
It's great to hear from viewers!
I received this email several months ago and thought you'd like to read Deborah Joy's ideas of how she personalized her Lunch Bags!
Dear Nancy,
     I watched your video for making the Oilcloth Lunch Bags and they were a hit with my granddaughter and her friends (who now all want one). I even made one for my
sister-in-law. 
     What I found after completing the first two was the difficulty keeping the layers together with only the

Wonder Clips

. So, on the third lunch sack I used

Sullivan's Quilt Basting Spray

between each layer, and it worked like a charm. 
     I sewed the layers together on three sides, and then serged them (they stay together better that way). I serged the fourth side and the front flap on all sides, put them together, and sewed the front flap onto the bag. 
     The other thing I found difficult was cutting the gussets first and then sewing. I folded seams together; measured 3″ from the edge and marked them with a ruler. I drew a line just scant of the 3″ mark and sewed across, just above the line. I cut across about 1/2″ below the sewn edge to allow for serging, and then I serged across. I found this way much easier. 
     I also added a small tab on the flap that matched the handle, for ease of opening. I like the serged edges for a little more finished look for an adult. I still pink the edges for the children's lunch sacks. 
     Thanks for sharing the video, and I hope you pass this added technique along. I have attached a photo of the finished results.
Thanks Deborah for your updates and photo. Nice job!
Bye for now,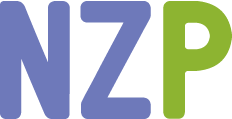 Content in this feed is © copyright 2014 by Nancy Zieman and may not be republished without written permission. You're welcome to forward the email to a friend or colleague but it's not okay to add the RSS feed automatically as content on a blog or other website.