Sew a Smart Three Season Jacket

If it's been awhile since you stitched a jacket, take an easy approach and create a swing-style version made from comfy, fashionable knit fabric. I'm returning to my sewing roots to show you timesaving as well as trending sewing tips and techniques. This jacket is flattering and you can personalize it with style options. The fabric of choice is Ponte Knit, a fabric that stitches like a woven, but is as carefree as the knit it is. Sew Smart—A Three Season Jacket  is on today's NEW episode of Sewing With Nancy.
We will work with my design for the McCall Pattern Company, a swing coat, M7512.
Pattern Basics
Opt to make a full sleeve or shorten it slightly. View A offers a shorter collar if that suits your personal style. To give the coat its shape, the garment back has a yoke, two center-back pieces, and two side-back pieces. Make this pattern piece-by-piece and learn how to break down the design on today's Sewing With Nancy featured show, Sew Smart—A Three Season Jacket.


Interfacing and Lining Basics
Use knit tricot interfacing when working with knit fabrics. It mimics the drape of the garment perfectly. Use interfacing strips to stabilize shoulder seams and pocket area. Learn why these steps are so important on today's new episode of Sew Smart—A Three Season Jacket.
Jacket Seams
Tackling this project is best broken down into segments. Think of sewing a section at time: the sleeves, the garment back, constructing the collar. Find out what step I recommend to sew first on Sew Smart—A Three Season Jacket. 
I'll also address the type of stitch to use when working with knit fabrics.
Collars and Cuffs
Learn how to create a collar and cuffs for this design with knit interfacing and transferred pattern markings. The markings are critical to creating the casing, an opening for the elastic, on the collar design.  We'll walk through the steps together.
Sleeves and Buttonholes
The tips for setting-in sleeves and creating buttonholes will take the stress out of future garment making. I often hear from seamstresses that these two steps are not a favorite. We'll let the feed-dogs do the easing work for us when working with this knit sleeve. Also, learn how to create automatic buttonholes using your own sewing machine. Watch Sewing With Nancy.
This three-season jacket will add variety, warmth, and comfort to your wardrobe.

 For a chance to win a copy of my new McCall's M7512 Three-Season Jacket, please leave a comment below. The McCall Pattern Company will give away one pattern to one US resident in the 48 contiguous states.
The randomly selected winner of McCall's M7474 Knit Top, from the McCall Pattern Company is Nancy Johnson.
Her comment was, "I like the looks of this pattern…should be flattering to my shape. I would very much like to win this drawing."
Bye for now,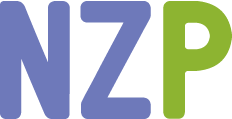 Content in this feed is © copyright 2017 by Nancy Zieman and may not be republished without written permission. You're welcome to forward the email to a friend or colleague but it's not okay to add the RSS feed automatically as content on a blog or other website.
The FTC requires us to tell you that Nancy Zieman has provided products by other companies in the course of her business. The FTC requires us to advise you to take this information into consideration when reading this posting.
Make sure you are subscribed to my enews mailing list so you won't miss a thing. Sign up here. Join us on Facebook, plus a host of other social media channels. Connect With Nancy today!