Sewing Today's Fashion Trends


Make a fashion statement when sewing knits! Concerned about the process? Not to worry. I'll show you that the "Less is Best" principle applies to stitching comfy fashions. During this new episode of Sewing With Nancy, get the inside scoop on choosing knit fabrics and stitching a flattering tunic. You'll soon see knit sewing is enjoyable and easy, and how notions can streamline the process when stitching collars, sleeves, and simple seams. Watch the all-new program, Sewing Today's Fashion Trends—Tunics today on Sewing With Nancy.
Today's show features McCalls Pattern M7474 available at Nancy's Notions.

Knit Basics
Working with knits is not difficult once you understand the direction and amount of stretch available. On today's new episode of Sewing With Nancy, we'll review knit stretch directions, right/wrong sides of fabric and options for overlaying knit designs with each other.
Layout & Sewing Basics
Arranging the pattern pieces on knit fabrics is slightly different than woven fabrics. Interfacing, hemlines, and managing stretch are also areas to review before starting this tunic top pattern. Whether you are using a serger or special stitch on the sewing machine, this top is a snap to create.  Learn a few additional rules-of-thumb and guidelines in this Sewing Today's Fashion Trends episode.
Trendy Details
Trendy details can easily be included when using the "Less is Best" philosophy of sewing. Yet, the results are anything but lack luster. Next, learn how to sew simple even when style is added on Sewing With Nancy.
For a chance to win a copy of my new McCall's M7474 Knit Top, please leave a comment below. The McCall Pattern Company will give away one pattern to one US resident in the 48 contiguous states.
The randomly selected winner of a copy of the new Strip by Strip Patchwork Quilts DVD, from Nancy's Notions is Beth.
Her comment was, "Sometimes I quilt at night after work. It is so soothing to relax and forget the day. After work and on weekends I can get a lot done."

Bye for now,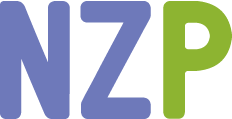 Content in this feed is © copyright 2017 by Nancy Zieman and may not be republished without written permission. You're welcome to forward the email to a friend or colleague but it's not okay to add the RSS feed automatically as content on a blog or other website.
The FTC requires us to tell you that Nancy Zieman has provided products by other companies in the course of her business. The FTC requires us to advise you to take this information into consideration when reading this posting.
Make sure you are subscribed to my enews mailing list so you won't miss a thing. Sign up here. Join us on Facebook, plus a host of other social media channels. Connect With Nancy today!
Save