Leggings: Easy To Sew For Any Shape or Size

By Nancy's Notions Guest Blogger: Roxanne Nickolie
"I could never pull that off."
When it comes to fashion trends, nearly everyone is guilty of thinking it. You see a woman in stylish, unique clothes, and you say, "You look wonderful! I would never look good in that." This, friends, is the language of defeatist thinking! Particularly with a trend like patterned leggings, which look great on any body type, the fear of trying something new is truly unwarranted.
So in an effort to expand a few horizons, we grabbed a bushel of knit fabrics, a few brave employees, and went to work sewing up our own patterned leggings.

Brightly colored leggings with graphic prints are perfect for any style, any age, and any figure. With simple patterns often times involving only one or two pieces per pair of leggings, the sewing process is super simple, too.
Our first model is Lynn, Store Manager. For you local gals, you may have spotted her bustling about Nancy's Notions, arms usually brimming with fabric and notions, laughing with customers in her signature cheerful way. The warm, vibrant colors in her leggings really let her spirit shine. For a woman always on the move like Lynn, leggings are a perfect solution for comfortable, yet work-appropriate bottoms that let her bounce around the store uninhibited.

Graphic designer, Aileen, is known around the office as being a sweet, even-tempered kind of girl. Get her on the volleyball court, however, and you've got a whole different animal. In the gym, the quiet, creative designer transforms into Coach with a capital C. Competitive, passionate, and aggressive, she takes command of any court she crosses (take that, Pirates!). For sporty women like Aileen, patterned leggings are a way to pump up practices. Athletes need a lot of elasticity in their garments, and leggings are the perfect choice to bring personality to workout time.

Up next is Donna, Director of Creative Services. Confident, fierce, no-frills Donna takes command in the creative marketing department. Even for a professional powerhouse, wild patterned leggings are not out of the question. When paired with the right top and accessories, leggings can add a little rock-n-roll to the daily grind. The key to making leggings work in the workplace is to remember to cover up the caboose with a long tunic-style top or a comfy sweater, as Donna has done here.

Model # 4: Roxanne (that would be me). I'm the copywriter for Nancy's Notions, a position that takes full advantage of my creative spark and quirky, offbeat personality. I try not to take anything too seriously, and I like my clothes to reflect that. When I wear patterned leggings to work or going out with friends, it lets people know they're not dealing with a run-of-the-mill kind of girl. In order to avoid looking like a crazy cat lady, however, I always pair offbeat leggings with a neutral (usually black) top or dress.

Our final gorgeous model is Kathy, VP of Digital and Print Production. This year marks 30 years working at Nancy's Notions for Kathy. She and Nancy are close friends, and she carries a distinguished air that intermingles with a cheeky sense of humor and killer sense of style. For Kathy, leopard print is an extension of her personality, calling to mind the clever, independent spirit of a jungle cat. She makes no apologies for accomplishing all that she has, and these sassy leggings are a testament to that.

We hope our little employee fashion show has inspired you to create your own pair of ferocious patterned leggings. For a deluxe, silky feel you can use ITY knits like we did. If you prefer something that's a bit easier to sew, cotton blends might be more up your alley.
Still wary of sewing with knits? Watch Sewing With Nancy's: Sew Knits with Confidence Part One and Part Two online Or, reference her book, Sew Knits with Confidence to master this skill in no time. All that's left is to pick your favorite legging pattern and don't forget to customize it to your shape —that will prevent fabric gathers in unflattering places.
Good luck and best stitches!
-The Nancy's Notions team


Bye for now,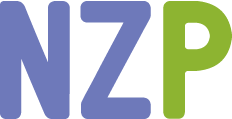 Content in this feed is © copyright 2015 by Nancy Zieman and may not be republished without written permission. You're welcome to forward the email to a friend or colleague but it's not okay to add the RSS feed automatically as content on a blog or other website.