Sew a Beach Towel Wrap

Summer is here and the pool is calling! Make a beach towel wrap easily with this tutorial from Nancy Zieman's friend and Sewing With Nancy guest Mary Mulari. This wrap is one of 14 in Mary Mulari's book, All Occasion Fabric Wraps. Today, Mary shares her step-by-step construction process. Watch the sewing demonstration on Sewing With Nancy.
Beach Towel Wrap
Supplies
Cutting
Fold the towel in half lengthwise.
Fold again, to create a second fold in the fabric.
Mark the foldline on each side of the fabric with pins, as illustrated.
The pin-marked foldline will align with the shoulder line on the traced pattern.
Place and pin the pattern on the center front fold of the wrap body, aligning the shoulder line marking with the fold mark.
Trace the pattern and extend the line down to the bottom of the fabric, 1″ away from the fold.
Cut out the neck opening, cutting from the bottom up and around the curved neck opening.
Construction
Zigzag stitch or serge along the cut edge.
Use a large needle to tuck serger thread tails into the serger stitching.
Turn the prepared edge to the wrong side, 1/2″. Press.
Topstitch a neat edge finish.
Thank you, Mary, for sharing this tutorial! For more summer fun, watch as we turn a beach towel into a hooded bath towel for babies or toddlers and learn how to sew a noodle lounger! Read more here and watch online.
Happy Sewing!
Team Nancy Zieman
Nancy Zieman Productions. LLC.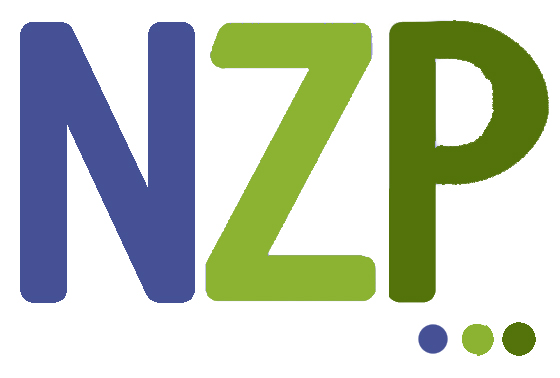 Content in this feed is © copyright 2019 by Nancy Zieman Productions, LLC and may not be republished without written permission. You're welcome to forward the email to a friend or colleague but it's not okay to add the RSS feed automatically as content on a blog or other website.
The FTC requires us to tell you that Nancy Zieman Productions, LLC has provided products by other companies in the course of doing business. The FTC requires us to advise you to take this information into consideration when reading this posting.
Make sure you are subscribed to Nancy Zieman Productions, LLC enews mailing list so you won't miss a thing. Sign up here. Join us on Facebook, plus a host of other social media channels. Connect With Nancy and Friends today!