Fashioning Doll Clothes – Sewing Imitates Real Life
By Emily Schroeder Orvik, Nancy's Notions Guest Blogger
As the daughter and granddaughter of sewing enthusiasts, I have fond memories of wonderful outfits made for me as a child. Now as a mom, the sewing tradition continues as I've sewn countless outfits for my daughter JJ. My sentimentality is evident, as the seasonal closet cleaning takes place and the giveaway pile grows.
A friend of mine, who is a professional organizer, suggested I take photos to include in a special sewing journal.  Photos are nice, but I seem to need the tactile connection to the fabric.
Enter two 18″ fashion dolls, renamed by JJ as Jennifer and Claudia, and fondly referred to as "the girls."   They are a wonderful quality and affordable, making them a great gift. You can find the very same dolls at Nancy's Notions. 
According to JJ, "the girls" needed outfits. I happily discovered that after completing JJ's outfit, I could often use leftover fabric to create a matching outfit (or two) in a very similar style for the dolls. It's been a terrific way to use those scraps.  As JJ's interest in sewing has grown, we've spent some great together time planning and working on new outfits, and hosting our own 18″ doll fashion show.

When I began working at Nancy's Notions earlier this year as a writer in the Marketing Department, I discovered that my talented colleagues developed the Quick-Trace Doll Fashions Templates. As JJ begins to do more sewing (and wants to work more independently), the durable plastic templates are easy (and quick) for her to position and trace. It's more fun and faster than pinning tissue patterns, which means we get to the cutting and sewing more quickly. Important considerations if you're a busy mom or an eager 11-year old who loves running the sewing machine.


The flat construction methods simplify sewing the smaller doll-sized seams. I especially appreciate how my Baby Lock Serger (which I've owned for years) makes quick work of stitching and finishing the seams. It's also reduced my anxiety of working with knit fabrics (but that's another story for another time!).


The companion book features a number of helpful hints to make clothing "tot-friendly" for little children, while also highlighting designer details that appeal to the more sophisticated set. I'm hoping I have a few years left before JJ feels she's too old to enjoy her dolls. Secretly, maybe all along this has been a clever excuse for me, as an adult, to enjoy playing with dolls!


Thanks, Emily and the Nancy's Notions team!
Bye for now,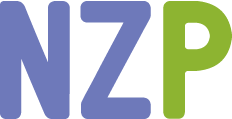 Content in this feed is © copyright 2016 by Nancy Zieman and may not be republished without written permission. You're welcome to forward the email to a friend or colleague but it's not okay to add the RSS feed automatically as content on a blog or other website.
Make sure you are subscribed to my enews mailing list so you won't miss a thing. Sign up here. Join us on Facebook, plus a host of other social media channels. Connect With Nancy today!