Nancy's Absolute Easiest Way to Sew Collars

We are going to make a rather bold statement: Collars are so easy to sew that even a first time stitcher will have success. That kind of statement is out of character for us, but it's true. Let us show you . . .
The Absolute Easiest Way to Sew Collars
In the second episode of this Sewing With Nancy series and companion book, Nancy Zieman shared her favorite absolute easiest way to sew techniques. The collar being Nancy's signature speedy sewing tip. Here goes!
Interface the collars. Cut out two collar shapes from lightweight fusible interfacing and fuse one to the wrong side of each collar. One of our favorite fusible interfacings is

Pellon's Sof Shape

.
Meet collars right sides together. Stitch the outer collar seam.

Grade the seam, trimming the under collar seam allowance narrower than the upper collar.

Press the seam flat; then press toward the under collar.
Understitch, stitching the seam allowance to the under collar. We like to use a multizigzag. Or, you could use a straight stitch.
Fold the collar along the first stitching line, right sides together. Meet the collar front edges. Notice the outer collar seam allowance is already graded (trimmed) and completely understitched. This wrapped-corner sewing technique is what makes it the absolute easiest way to sew collars!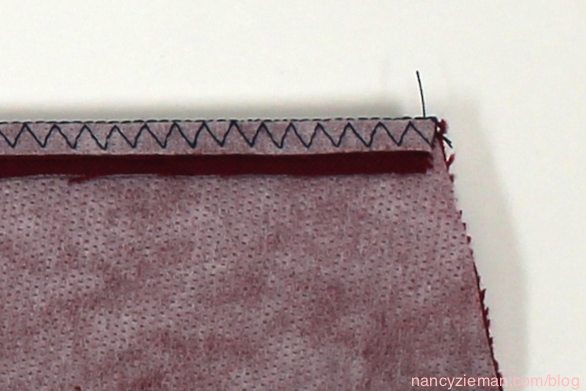 Stitch both collar front seams.
Grade the seam allowances, and angle cut the corners.
Turn the collar right side out and press. That's it!
All of Nancy's easiest sewing tips are in one book
.
Sewing Notions
Sewing Machine Confidence
Serger Spotlight
Patterns
Fabric Facts
Sewing Basics
Beyond the Basics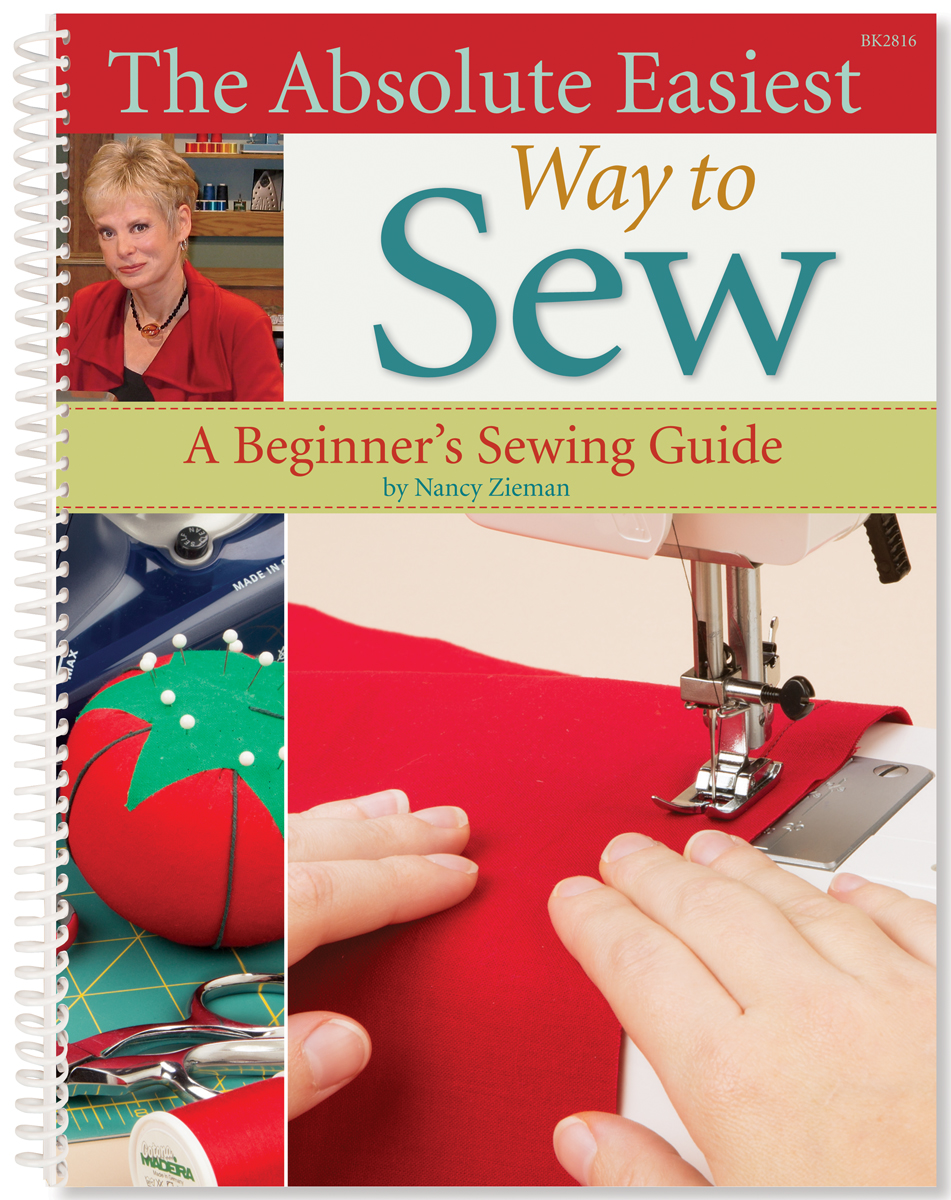 For your chance to win a copy of The Absolute Easiest Way to Sew from Nancy's Notions, leave a comment sharing your most common sewing challenge.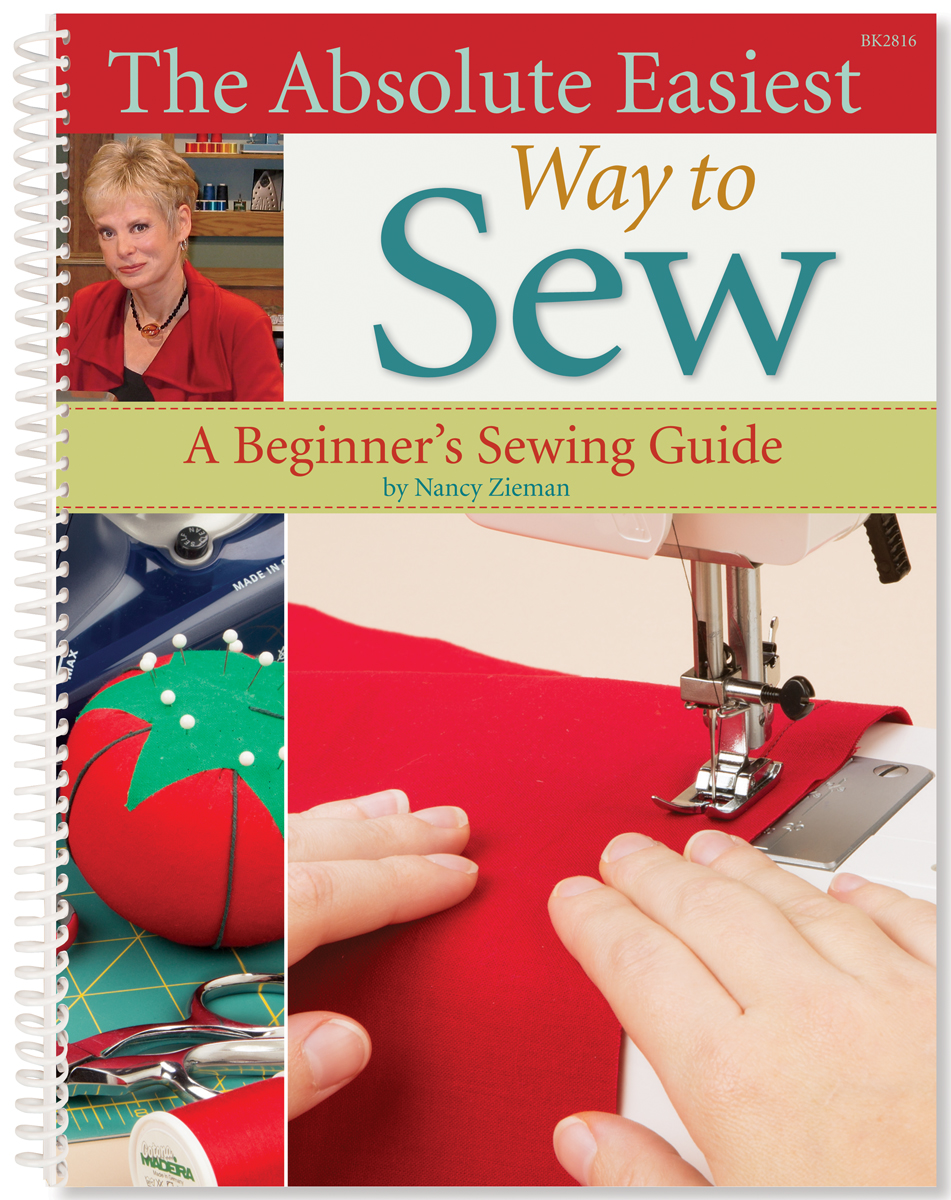 Happy Sewing,
Team Nancy Zieman
Nancy Zieman Productions, LLC.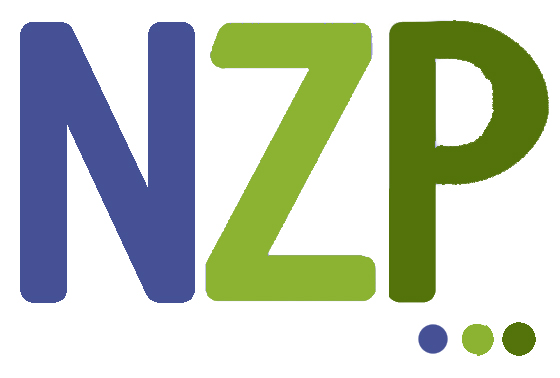 Content in this feed is © copyright 2019 by Nancy Zieman Productions, LLC and may not be republished without written permission. You're welcome to forward the email to a friend or colleague but it's not okay to add the RSS feed automatically as content on a blog or other website.
The FTC requires us to tell you that Nancy Zieman Productions, LLC has provided products by other companies in the course of doing business. The FTC requires us to advise you to take this information into consideration when reading this posting.
Make sure you are subscribed to Nancy Zieman Productions, LLC enews mailing list so you won't miss a thing. Sign up here. Join us on Facebook, plus a host of other social media channels. Connect With Nancy and Friends today!