Nancy Zieman 2015 Pillow Challenge Voting Begins



On my February 3 blog posting, I kicked off the first annual Pillow Sewing Challenge. I am thrilled so many of you decided to step up to the challenge. Each participant was asked to sew and submit up to four pillow projects. Five prize winners will be selected based on YOUR votes and you can vote up to five times.
Can you ask friends to vote? Certainly! Share this blog post? Please. Each person will be able to cast up to five unique votes.
Good luck! The voting will close on March 14, 2015. We'll announce the winners, at my blog, on March 17, 2015.
Tech Tip from Nancy: If the images are small on your computer screen, use Ctrl + to increase the images on the screen. Use Ctrl – to reduce the size when finished.

—————————-



—————————-
Here's a listing of the prizes that will be awarded to the top five vote winners:
First Place: A Bundle of Products from Pellon, $115 value! 

Second Place: Madeira Aerofil 18 count thread pack, $60 value from Madeira. 

Plus a Pellon Pillow Insert!  
Third Place: The Absolute Easiest Way to Sew Book & DVD from Nancy's Notions, value of $34.98. Plus a Pellon Pillow Insert! 
---
Thank you to our sponsors!
2015 Pillow Sewing Challenge Schedule
March 7: Voting Opens
March 14: Voting Closes
March 17: Winners Announced
————-
Bye for now,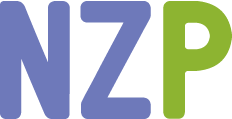 Nancy Zieman—author, pattern designer, businesswoman, producer, and national sewing authority—is the host of the popular show Sewing With Nancy®, which appears exclusively on public television stations across the United States and Canada. Follow Nancy's blog at NancyZieman.com/blog and sign up to receive Nancy's E-News for the latest news in sewing, quilting, and creating.
Content in this feed is © copyright 2015 by Nancy Zieman and may not be republished without written permission. You're welcome to forward the email to a friend or colleague but it's not okay to add the RSS feed automatically as content on a blog or other website.