Kitchen Craze Sewing Pattern Round-Up

Food brings people together. Whether with family or friends, we all seem to agree on a great gathering centered around great food! This month, Team Nancy Zieman gathers some of Nancy's favorite kitchen, party, BBQ, grocery, and transport items to showcase in this Kitchen Craze Sewing Round-up. These easy-to-sew projects will be a hit at your next gathering!
No Strings Attached Criss-cross Apron
Sew a quick, easy, and reversible Crisscross Apron ideal for wearing while baking, during a garden harvest, or for next weekend's BBQ! Sewing With Nancy friend and guest,  Mary Mulari, shares her all-time most requested apron style! You can sew in an evening—with no strings and no ties! Learn more about this design on Mary's guest blog post.
60-Minute Jeans Potholders
In about an hour, create a pair of durable recycled jeans potholders that are pliable and easy to use, while giving protection from the heat of hot dishes. When you watch online, you'll learn the basics of taking apart cast-off jeans, and making something creative. Read and watch more on this blog post.
Porthole Mesh Bag
Make this pretty bag with a fat-quarter and Porthole Mesh. Check out this tutorial from Nancy's Notions guest blogger, Emily Jansson. These mesh bags are super-easy to make. It's just a drawstring bag made out of mini mesh fabric, with 3/8″ double-fold bias pulls. Add a pretty label or a touch of embroidery to make it your own. Trust me, everyone will be jealous of your fashionable "eco-prowess." Grab the tutorial here.
Casserole Carrier—Perfect for Potluck
Stitch this Casserole Carrier project in an evening or two. Then, let your tasteful carrier help you get a handle on things. Cook, place a casserole in the center, wrap and GO! An insulated carrier is perfect for picnics and potluck dinners. The inner insulated pocket lets you store a hot or cold pack to keep the temperature of your dish just right. The carrier folds flat when not in use and can be laundered. Sew through the complete tutorial here.
Sew a Quick Hostess Tote
Here's a quick and easy gift inspired by one of the projects featured in Nancy's book, Nancy's 30 Favorite Gifts to Sew. The original wine tote in the book uses two coordinating cotton fabrics. The new version shown above, uses double-faced quilted fabric and bias trim. Follow Nancy's tips below for sewing this really fast hostess tote with prequilted fabric. See how easy it is to sew this gift on this blog post.
Insulated Picnic Tote
It's that perfect time of year for toting food to picnics and cookouts. Whether you're planning a family outing for the day or packing the car for a road trip, this modified Weekender Tote will keep hot foods warm or chilled foods cool. Here's how to make a personalized insulated tote. Simply follow Nancy's modified instructions found in Sew Simple with Rectangles & Squares by using double-quilted fabric lined with Insul-Film. In an afternoon, sew a So-Cool Picnic Tote. The large bag holds everything you'll need and still stores flat when you are finished. See how the tote bag is adapted in this blog post.
 BBQ Placemat
Team up your casual meals with upcycled jeans placemats. The BBQ placemats are durable, while adding a down-home flair to a meal with family or friends. Two placemats can easily be made from a no longer worn pair of jeans. Plus, there will be extra "fabric" left over to use in other recycling projects. Grab the project ideas here.
For a chance to win a copy of Sew Simple with Rectangles & Squares from Nancy's Notions, leave a comment telling us what fabric items you recycle into new projects?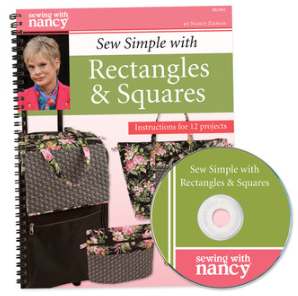 The randomly selected winner of a Fat Quater Bundle of Farmhouse Florals AND Spinning 4-Patch Quilt Pattern! from Nancy Zieman Productions, LLC,  is Vera.
Her comment is, "These fabrics have such balance and warmth. Just like Nancy, this pattern puts a unique spin on things. A quilt from these fabrics would be a lovely gift for someone special!"
Happy Sewing,
Team Nancy Zieman
Nancy Zieman Productions, LLC.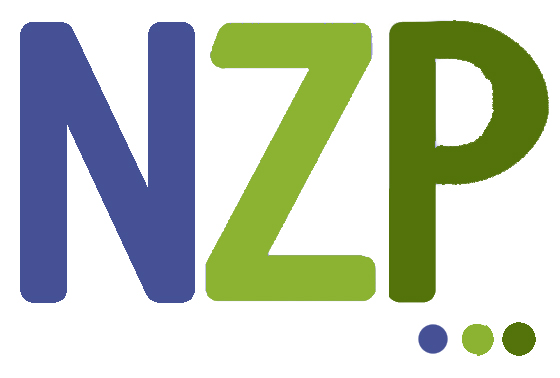 Content in this feed is © copyright 2018 by Nancy Zieman Productions, LLC and may not be republished without written permission. You're welcome to forward the email to a friend or colleague but it's not okay to add the RSS feed automatically as content on a blog or other website.
The FTC requires us to tell you that Nancy Zieman Productions, LLC has provided products by other companies in the course of doing business. The FTC requires us to advise you to take this information into consideration when reading this posting.
Make sure you are subscribed to Nancy Zieman Productions, LLC enews mailing list so you won't miss a thing. Sign up here. Join us on Facebook, plus a host of other social media channels. Connect With Nancy and Friends today!