Easy Sewing Tutorial—Faux Fur Infinity Scarf


Faux fur scarves recently made the top 10 gift list in an upscale magazine. Not wanting to pay the over the top price for this latest fashion trend, we decided to share our easy sewing tutorial.
The fake fur scarves are most attractive made as an infinity scarf. In my book, Sensational Scarves, follow all the details, only substitute fake fur for the fabric. Or scroll down, to find the complete tutorial. Click here to watch this episode of Sewing With Nancy to see how the twist design element is created when stitching this must-have, or should I say must-sew, accessory.
Supplies
Cutting
Measure a rectangle 24″ x 40″.
Fold the

fur fabric

matching right sides.
Mark a cutting line with a non-permanent pen 

(on fabric wrong side).
Cut along the marked line, cutting only the fabric backing—not the fur. 
Note from Nancy: Cut on the marked line with the tip of the scissors, cutting only the knitted backing, not the fur. Cutting the fabric in the traditional manner leaves you with a complete mess of fur! If you happen to cut the fur, I have a solution for you—vacuum!
Faux Fur Scarf Sewing Tips
Measure a 4″–6″ distance along the long edge. This area will remain unstitched.
Switch your sewing machine to a 

90/14 Stretch Needle

.
Match right sides, pin and sew along the 40″ length.
Use a 1/4″ seam allowance and do not sew the 4″–6″ marked opening.
A nip marking along the fold is needed at each short end.
Make a small snip at each marked location.
Turn the tube right side out.
Give the scarf a twist while folding the tube onto itself, matching right sides of the short ends.
Align opposing seams and snips at the end to maintain the twist.
Use a 1/4″ seam allowance to sew the scarf ends together.
Turn the faux fur right side out through the opening.
To watch Sewing With Nancy on your iPad, iPod Touch, or iPhone, download the app.
Bye for now,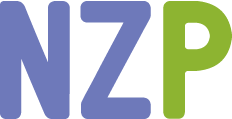 Content in this feed is © copyright 2015 by Nancy Zieman and may not be republished without written permission. You're welcome to forward the email to a friend or colleague but it's not okay to add the RSS feed automatically as content on a blog or other website.
Make sure you are subscribed to my enews mailing list so you won't miss a thing. Sign up here. Join us on Facebook, plus a host of other social media channels. Connect With Nancy today!