If you knew you wouldn't fail, what sewing or quilting project would you try?

Your deepest sewing secrets and quilting apprehensions are safe with me! A couple weeks ago, I asked, via Facebook and Pinterest, for you to share your insights to my June question, "If you knew you wouldn't fail, what sewing or quilting project would you try?"  My staff and I enjoyed hearing from you and we've chosen several of the many responses, plus a spotlight on one of my followers.
Be sure to check out July's Share Your Insight question below, and if you'd like, submit a response. Enjoy!
If you knew you wouldn't fail, what sewing or quilting project would you try?
Here's what you're sharing:
Border Prints
"I would use border prints in a Dresden plate and/or tumbling blocks." —Lee Wilson, American Fork, UT
 Free Motion Quilting
"I would try free motion quilting. I would love to take instructions on quilting the tops I make. Right now I quilt by check. It is my dream to quilt my own quilt tops." —Grace Niederlehner, Navarre, FL
Quilt Pattern
"I would try the Fire Island Hosta quilt in the queen size." —Elizabeth Rossell, Galesburg, IL
Family Pets
"I would quilt a picture of my dog."—Donnalee Smith, Boulder, CO
Intricate Seams
" I have sewn for over 55 years, and I have made every thing from men's shirts to wedding gowns, christening gowns, and everything in between.  The project that I am not quite ready to try is the Pineapple quilt block. All the intricate small seams really scare me."—Gemma Petracca
Double Wedding Ring
"I would make a beautiful 2,000 piece Double Wedding Ring quilt with gorgeous small strips of fabric in bright colors. I would love it, and it would become a family heirloom." —Susan Weston, Marquette, MI
Winter Coat
"I would like to sew a winter coat with a warm lining, however, I have never tackled this project because it looks too big and too difficult. I am afraid of attempting the lining and getting it to fit correctly."—Barbara Lussier, Andover, MA
Thread Painting
"I would love to try thread painting peonies."—Louise Brogsn, Ronkonkoma, NY
New Quilt Block
"I would love to make a Mariner's Compass quilt, but it looks really difficult."—Bonnie Mercier, Appleton, WI
Holiday Sewing
"I want to make a fancy Christmas tree skirt. I want to have trim all around, but I'm afraid when I turn it right side out it will pucker and not lie flat."—Mary Batty-Jasper, Oglesby, IL
Pintucked Dress
"When browsing clothing stores in Chicago a while back with my granddaughter, we came across a beautiful dress. The dress was made out of white cotton. The top had vertical pintucks and the skirt had many specialty folds. I tried to figure out how to replicate the dress for my granddaughter, but couldn't. I would love to make this dress for her if I knew I wouldn't fail!"—Susan Erow, Chesterton, IN
Silk!
"I would love to make a silk blouse."—Cecilia Nilsson, Rijnsburg, Nederland, Netherlands
Tailoring
"I would tailor a suit and shirt for my teenage son. It's very hard to find dress clothes for young men."—Tami Reed, Canton, OH
Hawaiian Appliqué
"I have long admired Hawaiian appliqué quilts and the skill required to design and construct one of these beauties. If I knew I wouldn't fail, I would make a quilt using this historical technique featuring fabrics in my favorite colors—blue and pink."—June Jacobs, CA
Appliqué Charity Donations
"I would make an intricate quilt with all kinds of appliqué and donate it to charity.  I love to sew and I sew clothes and other items for my grandchildren, but I have never attempted to do such a project.  I love to quilt."—Cathy Palmer, Spring Hill, FL
Bargello Quilts
"I would love to do bargello. I am a new quilter though and I have to practice sewing strip sets more."—Kelley Mueller, Chilliwack, British Columbia
Grandmother's Flower Garden
"I would like to hand quilt a Grandma's Flower Garden quilt in rose tones with muted green highlights."—Cindy Sivanish, Spokane, WA
Whole Cloth Quilt
"I'd love to do a whole cloth quilt, all by hand! If I knew I wouldn't fail, for once I'd stop being so self-critical, and be proud of my accomplishments."—Kate Aitken, Cushing, OK
Bridal Sewing
"I would love to make a couture wedding gown, if I knew I wouldn't fail."—Jo Mimms, Lanham, MD
June Reader Spotlight:
Linda Heimerl's Insights:
"I am designing and making a family tree quilt for each of my four kids for Christmas.  It begins with their great-grandparents and goes through their kids.  I'm making it a wall quilt size and including pets and some whimsical additions as well.  Right now it's on paper and I've designed the embroidery for all the names on my software.  It's very exciting to see it taking shape!"—Linda Heimerl, Wilson, WI
How long have you been working with machine embroidery? I've been doing machine embroidery since 1996 when I got my first embroidery machine.  Since then, I've used machine embroidery in quilts, clothing from baby to adult, wearable art, home dec projects, craft gifts—you name it and I'm game to try it.  Since that first machine that only did a 4 x 4 hoop, I've graduated to a Baby Lock Unity, which I love!
Where do you find sewing inspiration? I learned to sew when I was in 4th grade from my mom.  She was a Home Ec teacher and I quickly picked up her passion for sewing.  By 6th grade, I was making my own clothes.  She died a year and an half ago at age 93 but she was sewing almost to the very end, making beautiful travel handbags for friends and family.  Her bags have traveled around the world and I have used one of her bags to make a paper pattern so I can do them—she just used a ruler to measure pieces and had the design in her head!
How many names/blocks will be on the finished family tree quilt? I know the family tree quilt is an ambitious project.  I'm planning it to be a large picture-size appliquéd quilt with all parts hand-drawn by me.  The root system of the tree will have my grandparents and my husband's grandparents and parents, with the trunk of the tree having our names, and the branches going out for each child (two daughters and two sons, adding spouses and children  to the respective branches).
So, at this time I have 23 names and I'm trying to add four dogs and a cat to the mix!   I'm also designing it so new leaves can be added as new additions are made to the family (not quite to that point however!).  The whole thing is to be a whimsical family record that can hang on the wall.  My drawing is about finished, my names are all designed on my embroidery software, and I'm ready to begin making pattern pieces and figure out yardage.  I know it's ambitious to have four done by Christmas but I'm excited about it, and if I don't have them ready by then, we'll have another "Christmas in January, February…….." so I can give them all at once.  They don't know I'm doing this!  I will definitely send a picture of the completed project!
Updated to add: Linda finished and shared her beautiful Family Tree Quilts with her family and with the Nancy Zieman team. Keep up the great work, Linda!
July's Share Your Insight
Question
July Question: What's the one sewing or quilting notion you can't live without?
Submit your answer by July 15, using the form below, to be considered for our July Reader Spotlight.
Disclaimer: We may contact you to verify your answer. Your contact information will not be used for any other reason. Your submission to Nancy Zieman Productions, LLC, including contact information, gives us the right to modify, use, distribute, reproduce, publish, and display the submission indefinitely in all media, means, and forms without any payment to you. You hereby represent that you haven't copied the content from a book, magazine, newspaper, or other commercial source.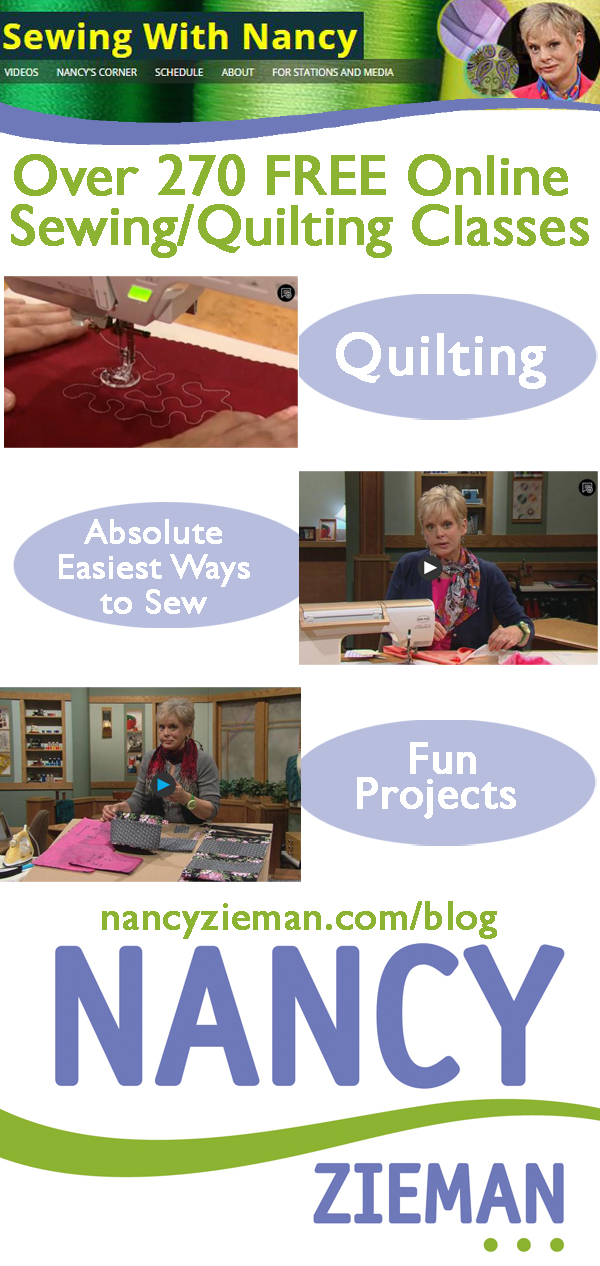 Thanks for your comments regarding my blog post Sewing with Border Prints to create totes. The random winner of a Trace 'n Create Hobo Tote Bag Template from Clover Needlecraft, Inc., is Laurie. She said: I am retired, and have happily returned to some hobbies I didn't have time for while working. I've been looking for some fun and fairly easy sewing projects, and this one hits a home run! I'd like to make a border print bag for myself, and other styles for my friends and family. The possibilities are endless!
Bye for now,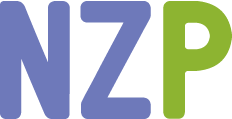 Content in this feed is © copyright 2016 by Nancy Zieman and may not be republished without written permission. You're welcome to forward the email to a friend or colleague but it's not okay to add the RSS feed automatically as content on a blog or other website.
Make sure you are subscribed to my enews mailing list so you won't miss a thing. Sign up here. Join us on Facebook, plus a host of other social media channels. Connect With Nancy today!