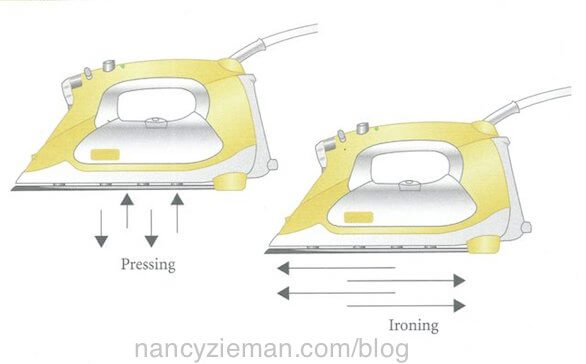 Absolute Easiest Way to Press Seams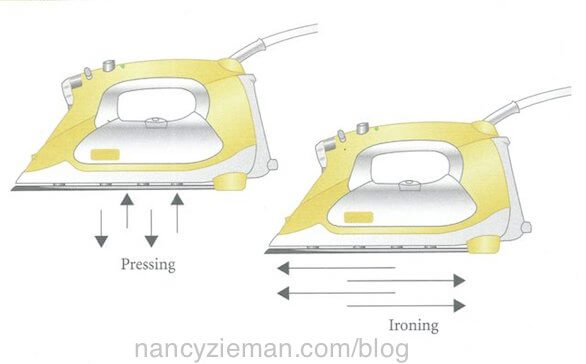 Pressing is just as important as sewing! Sew, then press! Press each seam or construction detail before it is joined to another garment section.
Pressing is different than ironing. In pressing, you lift the iron up and down. In ironing, you move the iron back and forth.
Use a steam iron or cover the fabric with a damp press cloth, when pressing.
Choose the correct iron temperature for your fabric.
Press on the wrong side of the fabric.
Pressing Seams Stitched with a Conventional Sewing Machine
1. Press the seam flat. This evens out the stitches and makes it easier to press the seam open.

2. Press the seam open. Press over a seam roll to prevent the seam edges from making an imprint on the right side of the fabric.
Pressing a Serged Seam
1. Press a serged seam flat.
2. Press the seam in one direction.
3. Place pieces of adding machine tape or copy paper between the seam and the garment, to prevent seam imprints from showing on the right side of the fabric.
Sewing Notions
Sewing Machine Confidence
Serger Spotlight
Patterns
Fabric Facts
Sewing Basics
Beyond the Basics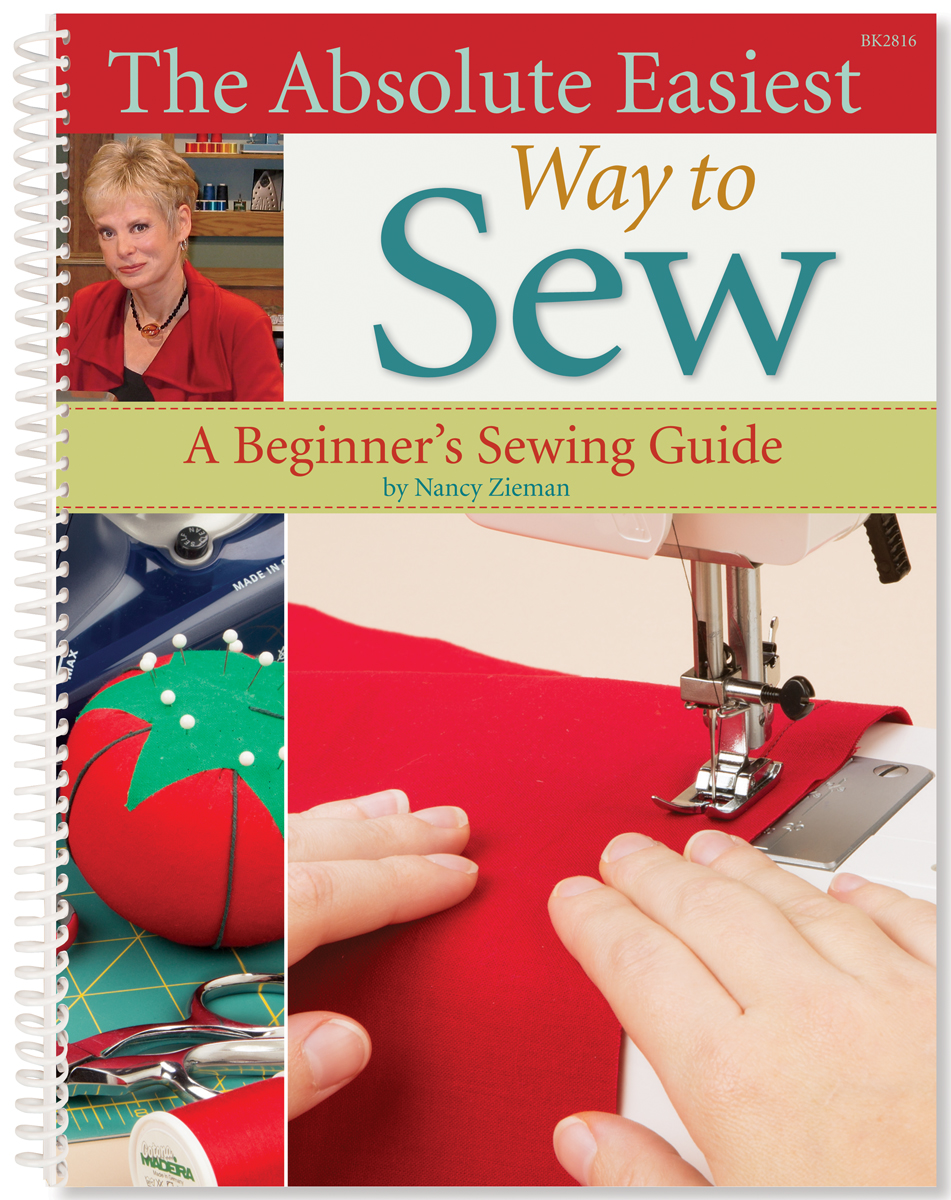 Watch The Absolute Easiest Way to Sew (Part One, Part Two, and Part Three) on Sewing With Nancy online.
Bye for now,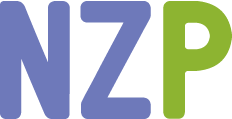 Content in this feed is © copyright 2016 by Nancy Zieman and may not be republished without written permission. You're welcome to forward the email to a friend or colleague but it's not okay to add the RSS feed automatically as content on a blog or other website.
Make sure you are subscribed to my enews mailing list so you won't miss a thing. Sign up here. Join us on Facebook, plus a host of other social media channels. Connect With Nancy today!