Tips on Labeling Quilts and Sewn Projects

How do you document your quilts, and what do you include on quilt labels? That's the question I posed earlier this month, via this blog,  Facebook, and Pinterest. Enjoy the selected responses below, plus a spotlight on one of my followers.

How do you document your quilts, and what do you include on quilt labels?
Here's what you are saying:
Inkjet Printing
"I include the name of the piecer if it's pieced for me by a friend, and my name as the quilter. I include the date or dates of the construction and finishing, the name and pattern designer, and the name of the quilting pattern and digitizer. I make my labels on my computer and print them on my inkjet printer. Then, I frame the label with strips from the quilt's fabrics and stitch it to the back after the quilt is quilted."—Cynthia Marrs, Junction City, OR
Personalized Handwriting
"I write using an indelible pen on a light fabric, which I stitch by hand to a corner. I include the name of the person receiving the quilt, the date, my name, and the name of the quilter that did the long arm quilting, unless I did it myself. For community service quilts, I attach a label containing the name of my quilt guild."—Betty Finch, Bolivar, MO
Photo Album: A Literal Scrapbook
"I have a photo album that features a picture of the quilt and a copy of the label.
My labels include the name of the quilt, the pattern, the recipient, the quilter (if it wasn't me), my name, sometimes the name of the fabric line I used, the occasion for the gifting of the quilt, and my hometown. I also include the date of the occasion. I may include a photo or image, Bible verse, poem or sentimental thought. I type the information in a pretty font and print it out on treated fabric. Then, I sew it on the back of my quilt."—Glenda Grabowski, Midland, MI
Art Markers and Inscriptions
"I have only finished three quilts. They were for my granddaughters. I used labels printed in black & white, and then I colored them in with my art pens. I hand print the inscription, machine sewn by Fay L. Barker (with a finished date), person's name, and the name of and place where it was machine quilted. Sometimes I add some art work if label has room."—Fay Barker, Antioch, CA
Words of Wisdom
"I use a computer generated fabric label/legend, including the name of the person the quilt is for. Then, I add anything relating to why this pattern was made, such as a special event. I also include my full name, the date completed, my address, name of pattern, how it was sewn (hand or machine pieced/quilted), and name of person who did the quilting, if not myself. Sometimes I include "words of wisdom" or the meaning of the quilt project to me.—Karen Brennan, Livonia, MI
Photos, Embroidery, and Poetry
"I photograph every quilt and make a label on my embroidery machine. For close family I may do a poem, recipients name, made by (my name), and the occasion.  Other quilts I put the date and made by (my name)."—Peggy Vick, Marshfield, WI

What an incredible story shared below by our featured reader, Gina.
Gina Milano's Answer:
"Every quilt tells a story. The label should provide some of those details. Like a reporter asks the 'who, what, when, where, and why' of a news story, the label should say WHO made it and who it was for, WHAT the occasion was (birthday, wedding, new baby, etc.), WHEN was it made (the year), and WHERE was it made (the city/state of the quilter).
I like my labels to be a 'visual surprise' when the quilt is turned over. I often sew them on vintage linens, orphan blocks, etc.
Labels should pass the test of time. Nothing lasts longer than thread.
I've heard it said that you die twice: Once when your body ceases and second when the last person says your name for the last time. Every quilt label is an opportunity to be remembered!
There is a story of two baby quilts that brought twins together in their adult life. They had been adopted and separated during the Depression. But their mother made them each a quilt; her final gift (no label, however). A Centennial quilt show of vintage quilts in New Jersey brought attention to the identical quilts and revealed the sisters and their story!
An artist always signs their name on their artwork. Your quilt is your masterpiece! At the very least, sign and date it. Use your complete name (include maiden name). It is a genealogy thing."—Gina Milano, Bellevue, WA
Gina is a big advocate for teaching/inspiring others to make quilt labels. Gina shared the following details with us:
You can add more than one label on a quilt. Add a photo transfer of great grandma on her vintage quilt with the dates of her life. In a contest, add a label with the quilter's return address, in case the quilt is misplaced. Add the rules in a quilt challenge. Add a label for each show the quilt was entered and any awards received. Add the laundering instructions.
Quick triangle labels can be added inside the binding on the corner of a quilt. (See the photo below.)
For security reasons, it would be better to piece the label into the back and quilt into place. Or, stitch your name under the binding (always in the same spot), so you can un-stitch a small area and 'prove' the ownership. Or free motion your name in the quilting on the front of the quilt.

If you think YOUR quilt will NEVER be lost, so why bother. Visit the following website;

 http://lostquilt.com

you might change your mind.



If you place the label in the bottom corner, the finished quilt can be folded so that the label is on top—like a gift card to be seen by the recipient.
If using permanent ink pens: Use freezer paper underneath to hold the fabric secure. Designs (or word spacing) can be traced from paper placed under the fabric using a light box or taped to a window.
Consider mixed media techniques; rubber stamps, stencils, etc. Test. Be sure the designs are permanent.
Create your own personal logo that appears on ALL of your quilts.
Remember, your quilt is not 'finished' until it has a label. There are lots of books and websites for inspiration.
Take a photo of your finished quilt and it's label. Start a photo album or quilt journal/album.
Have you always labeled your quilts and was there an evolution in your label process?
My main motivation for buying an embroidery machine (around 1997) was to document my quilts. Nothing endures the test of time better than thread. My earliest quilt labels were made with my laser printer, printing directly on fabric, fed into the machine on freezer paper. When heat-set, they are pretty durable, but not permanent. For a wall quilt that would rarely be washed, that was fine. But a baby quilt label made on the laser printer would never last. I 'pen-stitched' a few with permanent ink markers, but hand writing them was labor intensive and imperfect. I've made some with photo transfer techniques; using wedding invitations, a magazine page with my name listed as a contestant finalist, etc. (See the photo samples.)
I have made a few labels using templates from digitized embroidery designs; quick and practical, but they lacked my personal creativity and were not one-of-a-kind.
Do you have any advice for quilters who use an embroidery machine to create labels (stabilizers, color fastness, etc.)?
The beauty of machine embroidery is that you can add words to almost anything! I love using vintage doilies collected from antique shops or thrift shops.
Usually, I prefer tear-away stabilizers. Unless the label/quilt will be bleached, I do not worry about colorfastness (Isacord will withstand bleach). Match the bobbin thread to the top thread. Errant stitches can often be carefully touched up with permanent ink pens. Consider using specialty threads; solar active or glow-in-the-dark.
Gift Idea: Make customized labels for friends that don't have an embroidery machine. Or give friends a 'certificate' for a custom label.
Do you prepare labels in advance for upcoming projects?
While I am creating the quilt, I am thinking about the label. I consider how the quilt will be used; a wall hanging that will rarely be washed, or possibly an heirloom that needs to last for generations, etc. If the quilt is for a special occasion, I include a greeting, too.
Often I will take a design clue from the quilt itself; duplicate a block from the front, use quilt scraps, a left-over block, etc.
Here's a poem I like to read to my quilt students:
 "Anonymous.
She put so much of herself in this quilt.
Did she laugh with her family,
Have good times with a friend?
Are there smiles stitched in the binding?
Do tears and colors blend?
Was this made for a grandchild,
With patches and scraps of blue?
What is her name, I wonder.
Wistfully, I wish I knew."
…Roseanne Lloyd
February Share Your Insight
Question
February Question: What was the first sewing/quilting book you owned?
Submit your answer by February 16, using the form below, to be considered for our February Reader Spotlight.
Disclaimer: We may contact you to verify your answer. Your contact information will not be used for any other reason. Your submission to Nancy Zieman Productions, LLC, including contact information, gives us the right to modify, use, distribute, reproduce, publish, and display the submission indefinitely in all media, means, and forms without any payment to you. You hereby represent that you haven't copied the content from a book, magazine, newspaper, or other commercial source.
Personally, I love the stories that quilts share with future generations. The rich history and family lineage adds elements far deeper than design and warmth. I had the privilege of interviewing Amy Milne of The Quilt Index on an episode of Nancy's Corner. Her work with The Quilt Index and Quilt Alliance focuses on preserving the details of each quilt.
The Quilt Index encourages the following, as suggested on the Labeling Pledge.
Include at minimum:
Name
Date quilt was completed
Location
Other options to include:
Recipient or reason for quilt
Materials and techniques
Pattern name, if applicable
Story of the quilt
If the quilt was made by someone else, include any of the following:
Where and when the quilt was received
The maker
Where the maker lived during their life
Estimated birth (and death) date of the maker
Pattern name, if known
Thank you so much, Amy! We are lucky to live in a time where there are many options for labeling a quilt.  From hand stitched wording to computer generated and printed panels, the options are limitless. Here are a few of my favorite tools when labeling my own projects:
Premade Labels
In the cases of smaller projects, sometimes a premade label is suitable. Simply fill-in the blanks with a permanent pen.
Embroidered Labels
As you know, I also love machine embroidery. Making labels on my Baby Lock Destiny II embroidery machine is quite easy. Simply use your included designs to personalize the label or grab quilt label embroidery software. The possibilities are limitless. From fonts, to coordinating motifs to sayings and colors, the label will be stitched to reflect your style.
Story Patch Labels
And, for the more computer-savvy quilter, try Story Patch labels. Revolutionize the way you label a quilt. Attach a story with this simple and innovative tag. Make it a keepsake by giving them a photo, audio, or video message they can replay over and over again. You and the project recipient are only four easy steps away from a gift they will treasure for a lifetime.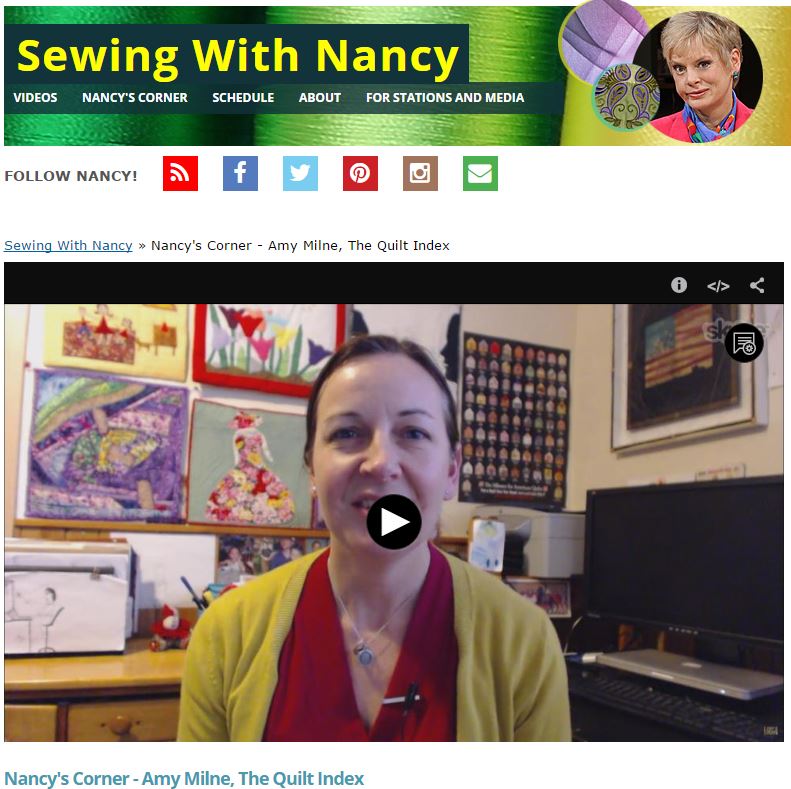 Bye for now,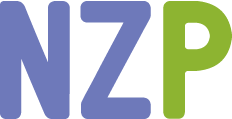 Content in this feed is © copyright 2016 by Nancy Zieman and may not be republished without written permission. You're welcome to forward the email to a friend or colleague but it's not okay to add the RSS feed automatically as content on a blog or other website.
The FTC requires us to tell you that Nancy Zieman has provided products by other companies in the course of her business. The FTC requires us to advise you to take this information into consideration when reading this posting.
Make sure you are subscribed to my enews mailing list so you won't miss a thing. Sign up here. Join us on Facebook, plus a host of other social media channels. Connect With Nancy today!
Save
Save
Save
Save
Save
Save
Save