The Absolute Easiest Way to Sew Binding

By Emily Jansson, Nancy's Notions guest blogger
Occasionally you find a new tool or notion that changes your life. The day I started at my first sample room job, I was introduced to the Binder Foot… and my life has never been the same.
For years I used double fold binding, and stitched it up the old-fashioned way—not the easy way like Nancy shows us. Well, the humble Binder Foot is even better. It just about takes all the work out of stitching binding!
If you're a crafty quilter, you know how often binding is used in all kinds of projects, from bags and wallets, to larger items like home décor and quilts.
If you're an apparel sewer like me, you may decide that this is a fantastic way to finish seams in your unlined clothing. The Hong Kong finish is smart-looking, and one more opportunity for creative self-expression—just use a contrasting print that complements your garment for a little surprise on the inside.
Supplies and Notions:
Some will say the Binder Foot is finicky. Although this can be true, I've found that all you need are a little patience and preparation. Use the following steps for great results:
Start by preparing your bias tape. I prefer to cut my own from fabric that coordinates with my project.
Cut the strips slightly wider, because bias stretches (and consequently gets thinner). If the directions ask that the cut piece be 1-1/2″ wide, add an extra 1/16″ to that measurement, and cut at 1-9/16″ wide.
THE GOLDEN BINDING RULE: The final width of your binding as you feed it through the foot will make or break your sewing.
Starch fabric before cutting if you're using slippery or loosely woven fabrics, like satin or polyester crepe, etc.
Use a Bias Tape Maker.
Press your binding slowly and carefully, stretching the fabric as little as possible. Starch again as you press the double folds in your strip—you'll be grateful for the added stability later.
Wind the binding up slowly once it's all pressed. You will be tempted to pull and wind it tight to make a neat little roll, but this is detrimental to your binding width, as it will stretch. Try to roll it up more like a lasso, without any tension. It takes some finesse, but it will make all the difference.
Start the binding through the machine before you feed your fabric through—just to make sure you've got everything lined up, and that it's feeding through properly. You can always trim the excess when you're finished.
Suspend the binding gently in your right hand as you feed the binding through the foot, and ultimately through your machine. This does two things: one, it helps you control how the bias is being fed into the foot, and two, it helps you keep control of the binding tension (too much tension=stretching and misery).
Notice below how I'm helping hold the bias around the fabric? This makes it easier, too.
Use a

stiletto

 to help keep your fabric fed through the foot and in its place between your binding.
Check out Fancy Footworks 2, by Nancy Zieman, for a fully illustrated, step-by-step process for using this handy little foot. Nancy explains how to adjust your Binder Foot and use a Bias Tape Maker, plus in-depth how-tos are included for 11 other specialty feet. Keep this workbook close to your machine for easy reference.
Thanks to Emily Jansson.
—The Nancy's Notions Team
Go slowly. Be patient. Always cut extra bias strips. Good things come with practice. You'll be a binding ace in no time!
Bye for now,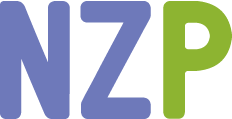 Content in this feed is © copyright 2015 by Nancy Zieman and may not be republished without written permission. You're welcome to forward the email to a friend or colleague but it's not okay to add the RSS feed automatically as content on a blog or other website.