Introducing the 6-in-1 Stick'n Stitch Seam Guide
In this age of multi-tasking, your seam guide of choice should be able to do more than provide a single seam allowance. I'd like to introduce you to Clover's newest go-to seam guide for perfect stitching. This guide offers six different uses in its innovative design. From garment sewing to perfect quilt seams, the 6-in-1 Stick'n Stitch is the tool for the job.
These two-piece interlocking guides are ideal shapes with edges created for perfect stitching. The tool is reusable and repositionable with an adhesive on the underside of the guide to work smoothly on any machine. Let me show you the versatility:
1. Straight Stitching
Using the grid provided in the packaging, align needle at desired gridline.
Insert needle into opening at lower edge.
Attach guide along template edge.
This will set your guide up to the exact seam allowance for the project at hand. Narrow seam allowances to wide rod pockets will be easily stitched with the guide in place.
2. Stitching quilting strips
Keep quilting strips straight and perfectly aligned with a 1/4″ seam allowance by positioning guides on both sides of the fabric. The fabric will feed into the machine without ever wobbling.
3. Stitching outer curves
Position a curved shape under the presser foot.
With the fabric in place, set the guide to a position in front of the foot, touching the curved fabric edge.
Stitch a perfect circle, using the guide.
4. Stitching inner curves
The unique shape of the 6-in-1 Stick'n Stitch lends itself to also make a great guide for inner curves, such as pant seams.
5. Topstitching along right side
Lock the guides together to create a long guide for topstitching. This is a good tip for machine hemmed garment edges and other topstitched finishing applications.
6. Topstitching along left side
Working from the other side of a project? No problem—simply set the guide on the left side of the machine to create a straight topstitched line.
For a chance to win a 6-in-1 Stick'n Stitch from Clover, please leave a comment below and share how you would use this versatile new seam guide.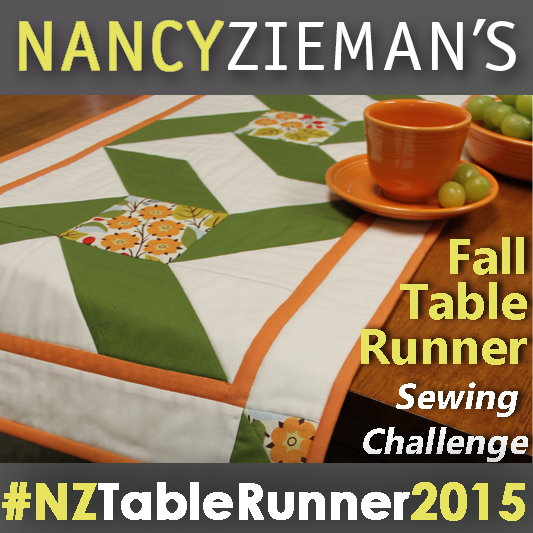 Don't forget to submit your table runner in my Fall Table Runner Challenge! Click here to see how to enter. Make sure you are subscribed to my enews mailing list so you won't miss a thing. Sign up here.
Bye for now,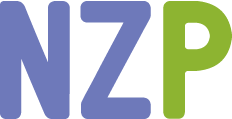 Content in this feed is © copyright 2015 by Nancy Zieman and may not be republished without written permission. You're welcome to forward the email to a friend or colleague but it's not okay to add the RSS feed automatically as content on a blog or other website.