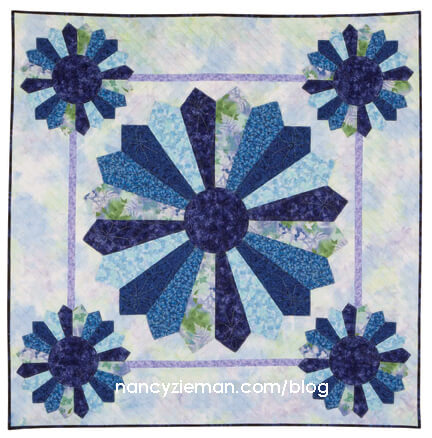 Sew a Super-Sized Dresden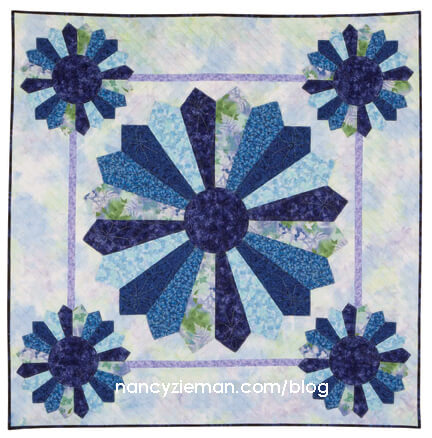 Start with an approachable lap-size quilt pattern and make a larger, bed-size quilt.  The larger Dresden appliqués can be stitched in approximately the same amount of time as smaller blocks, one of the bonuses to super-sizing your quilt blocks. The beauty of this template is that a Dresden Plate block can be made as small as 12" or as large as 40" — a total of six sizes.
I met Bonnie Page at Sewing Weekend, and she showed me these images of a quilt she made with my Dresden Template. It's a modified version of the Dresden Lap Quilt that is featured in my book, Super-Sized Quilts. It's always gratifying to see a viewer's project that they created after watching Sewing With Nancy. Recently, Bonnie shared her photos of the larger quilt that she made using the instructions featured on my TV show, Super-Sized Quilts. The project my staff and I made was a lap-size quilt. Bonnie wisely made it larger to serve as a bed comforter.
To create the quilts from this two-part series, try Sewing With Nancy's Super-Sized Quilts Template, Book, and DVD collection.
Make the Quilt!
Make the Blue/Purple Dresden Lap Quilt in any size with the complete directions included in the Sew Grand Dresden Templates. Here's a quick visual overview of how simply this block-based quilt goes together.
Choose fabrics.
Trace and cut the wedge shapes.
Fold and stitch the wedges.
Clip threads between chain-pieced wedges.
Turn right side out; press.
Note from Nancy: Make a pressing template from a 4″ square of tagboard. In the center of the pressing template, draw a straight line from corner to corner. Insert pressing template between fabric layers, aligning seam with straight line. Press. Use the pressing template to assure that all wedges will align in the next step.
Stitch Dresden wedges together.
Press seam allowances open.
Five Dresden wedges will create one quarter of the Dresden circle.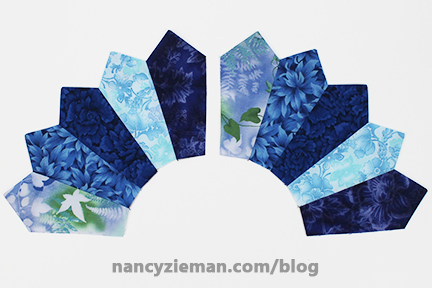 Stitch 10 pairs to make a plate.
Use a facing technique and circle template to create the center circles.
Choose the appropriate coordinating circle size for the Dresden you create.
Using squares of fabric and interfacing, pin the smooth side of the interfacing on the right side of the fabric.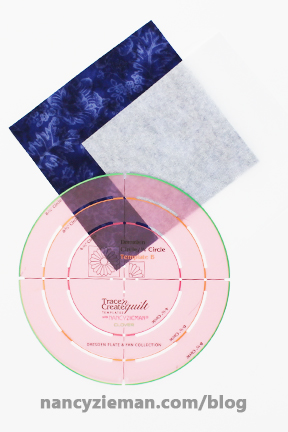 Center the circle template on the interfacing.
Use a

 fine tip marking pen

 to trace the circle onto the interfacing.
Straight stitch, using a short stitch length, 2.0—2.5, directly on the marked curve.
Note from Nancy:
Use a short stitch length to ensure a smooth stitching line when sewing a curve. I often compare using a short stitch length to driving in the mountains. To maneuver the curvy road, a slower speed ensures that you'll stay on course.
Use a 

rotary pinking blade

 to remove excess fabric.
Remove the excess interfacing from within the circles, leaving approximately 1″ of interfacing.
Turn the interfacing to the wrong side.
Use a turning tool to smooth the curves.
Press.
 

Make four 16" Dresden plates and one 36" Dresden plate
Position the stitched Dresden plate in the center block.
Pin in place.
Add sashing to the center block.
Add a second, wider border. Specific sewing instructions can be found in Super-Sized Quilts.
Position the smaller Dresden plates in the corners.
Pin and edgestitch with 

monofilament thread

. Choose a straight stitch, blanket stitch, or other decorative stitch.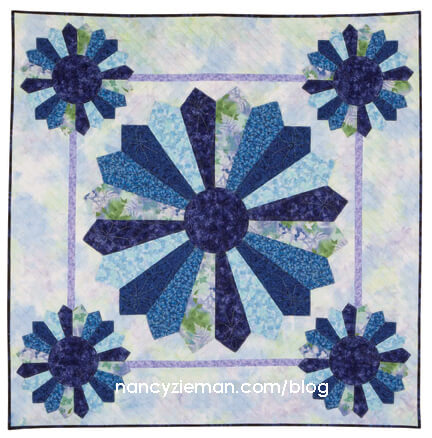 Bonnie Page's Quilt
By adding multiple borders to the original Dresden Lap Quilt, Bonnie created a quilt large enough for her bed.
"After seeing the Dresden Lap Quilt at one of the seminars given by Nancy at Nancy's Notions Sewing Weekend a couple of years ago, I was drawn to the design and immediately purchased the Trace'n Create Quilt Dresden Plate & Fan template set. After taking my prized purchase home, I thought about the making of the quilt for about a year, and I finally got the courage to buy the fabric to make the Dresden plates. I was afraid to start the quilt because it wasn't designed for a queen size bed, but after completing the plates, I was ready to appliqué them on a background. My daughter helped me choose the dark blue background fabric, which really showcases the fabrics in the plates. There was a little math (not my strong suit) involved in deciding how wide to make the borders, but in the end, it looks like I wanted it to. Then I decided to try hand quilting and learned that the more you hand sew, the more even your stitches become. Every quilt I make becomes a learning experience in some way.
Now my granddaughters are wanting this quilt. So, with eight granddaughters and one grandson, I have a lot more quilts to make. I've done several youth quilts for them, but they want something more traditional."—Bonnie Page
Bonnie used a combination of linear echo-quilting and swirled designs in each Dresden wedge to create a truly lovely finished design. Beautiful work!

Adding Borders
Increase the size of your next quilt by adding a single border or a series of borders! Find more details and step-by-step directions to add borders in my book Fearless Quilting Finishes. Here's a digital mock up of how easy it can be to grow your project to suit your desired sizes:
For a chance to win a copy of the Super-Sized Quilts Book, from Nancy's Notions, leave a comment below sharing what size quilt you make most often.
The randomly selected winner of the Change-Up Patchwork book/DVD from Nancy's Notions is Mary Lou.
Her comment was, "Quilting is such a pleasure. Thank you for coming up with more inspiration for us."
Bye for now,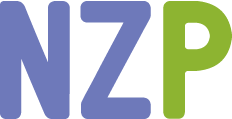 Content in this feed is © copyright 2017 by Nancy Zieman and may not be republished without written permission. You're welcome to forward the email to a friend or colleague but it's not okay to add the RSS feed automatically as content on a blog or other website.
The FTC requires us to tell you that Nancy Zieman has provided products by other companies in the course of her business. The FTC requires us to advise you to take this information into consideration when reading this posting.
Make sure you are subscribed to my enews mailing list so you won't miss a thing. Sign up here. Join us on Facebook, plus a host of other social media channels. Connect With Nancy today!