Contemporary Quilts from Classic Log Cabin Blocks

You might think Log Cabin blocks are very predictable in design—red center block with dark fabric strips added to one side, and light strips added to the other. Not necessarily! This week we welcome Natalia Bonner, author and modern quilt designer, who takes an unconventional approach to traditional Log Cabin block design. Tune in and watch part one and two of Cabin Fever Quilts, on this Sewing With Nancy series.
In Cabin Fever Quilts part two, we'll start by creating Natalia's Dappled Quilt. Natalia's intricate design of intersecting squares starts with a very simple Log Cabin quarter-log block on point. Watch as we show you the tricks of modern quilting and soon, you too, will have cabin fever. 
Next, Natalia shows how to make the Cabin Keys block similar to the Dappled quilt block (above). With her slight strip variations, you'll have an entirely different quilt!
Next up in Cabin Fever Quilts part two, we'll break down Natalia's Nonchalant quilt—an easy one-block quilt made in just two colors plus white.
Once you've given yourself permission to change the traditional, there's no stopping the creative options.  In this quilt, Peaches and Cream, Natalia starts with the quarter-log block and adds Snowball block corners. Intrigued? Watch Cabin Fever Quilts part two.
Watch Cabin Fever Quilts  (part one and two) on Sewing With Nancy online.

Then, check out the book, Cabin Fever Quilts—20 Modern Log Cabin Quilts by Natalia Bonner and Kathleen Whiting. Natalia and Kathleen have included twenty modern Log Cabin quilt designs along with bonus instructions for coordinating pillows.
For a chance to win a copy of Cabin Fever Quilts DVD from Nancy's Notions, leave a comment sharing your favorite project from this episode.
Thank you, Natalia, for being my guest on part two of the Sewing With Nancy series, Cabin Fever Quilts.
Bye for now,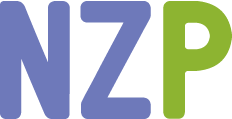 Content in this feed is © copyright 2017 by Nancy Zieman and may not be republished without written permission. You're welcome to forward the email to a friend or colleague but it's not okay to add the RSS feed automatically as content on a blog or other website.
The FTC requires us to tell you that Nancy Zieman has provided products by other companies in the course of her business. The FTC requires us to advise you to take this information into consideration when reading this posting.
Make sure you are subscribed to my enews mailing list so you won't miss a thing. Sign up here. Join us on Facebook, plus a host of other social media channels. Connect With Nancy today!
Save
Save
Save
Save