Shake Up Log Cabin Quilts

Traditional Log Cabin quilt blocks can easily be made modern with the help of our guest in the Sewing With Nancy series titled, Cabin Fever Quilts. Just as architecture has changed from the original log cabin homes to our modern 21st century homes, quilting has made the same transition. I'm pleased to welcome Natalia Bonner, a self-proclaimed quilting addict, to her first appearance on Sewing With Nancy.
Natalia's spin on the Log Cabin block is to use dramatic colors and sleek lines. The first quilt in Cabin Fever Quilts, Part One is the Downtown Cabins Quilt, a great quilt for a beginner. Start with your favorite colors, cut strips, and begin sewing. Using large pieces makes the quilt easy to assemble.
Learn how to cut fabric pieces for a block, then assemble. Here's an alternate colorway option:
Remember the last time you had your eyes dilated for an eye exam? The pupils of your eyes went from small to large in seconds. That experience caused Natalia to create 12″ blocks with three strip sizes, gradating from small to large. This may look tricky to stitch, yet it's a great pattern for even a beginning quilt maker. In Cabin Fever Quilts, Part One Natalia explains the concept and process of changing log sizes which creates the gradation in the quilt design. 
Pull out your favorite scraps or use an interesting fat quarter bundle to make this fabulous quilt. Fabric choice is key; be sure there is a lot of contrast between the dark and light fabrics to really make this pattern pop!
These elongated, framed rectangles look like a stretched Log Cabin quilt block, but they're really made from two identical 12″-square blocks. The two-color palette really emphasizes the graphic nature of the blocks, but you could easily introduce a wider strip of color for even greater quilt drama. Watch Cabin Fever Quilts, Part One to see the easy block breakdown.
Watch Cabin Fever Quilts  (Part One and Two) on Sewing With Nancy online.

Then, check out the book, Cabin Fever Quilts—20 Modern Log Cabin Quilts by Natalia Bonner and Kathleen Whiting. Natalia and Kathleen have included twenty modern Log Cabin quilt designs along with bonus instructions for coordinating pillows.
For a chance to win a copy of Cabin Fever Quilts DVD from Nancy's Notions, leave a comment sharing your favorite project from this episode.
The randomly selected winner of a copy of Solving the Pattern Fitting Puzzle DVD from Nancy's Notions is Kerry M.
Her comment was, "My fit challenge is my hips/thighs. Pants are difficult, and if making a top or dress, I have to start with one size for the top and go to a larger size for the lower part."
Thank you, Natalia, for being my guest on this new one part Sewing With Nancy series, Cabin Fever Quilts.
Bye for now,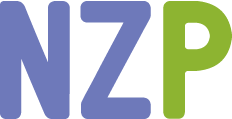 Content in this feed is © copyright 2017 by Nancy Zieman and may not be republished without written permission. You're welcome to forward the email to a friend or colleague but it's not okay to add the RSS feed automatically as content on a blog or other website.
The FTC requires us to tell you that Nancy Zieman has provided products by other companies in the course of her business. The FTC requires us to advise you to take this information into consideration when reading this posting.
Make sure you are subscribed to my enews mailing list so you won't miss a thing. Sign up here. Join us on Facebook, plus a host of other social media channels. Connect With Nancy today!
Save