New Sewing Notion: Supersize 5-in-1 Sliding Gauge

Welcome the newest member of the family: Supersize 5-in-1 Sliding Gauge. One of our most popular notions, the 6″ original 5-in-1 Sliding Gauge, now has a big brother. The new tool can accurately mark up to 11″ in length.
The super-sized sliding gauge is as easy to use as the original gauge. Use it for sewing, quilting, home décor, and long-arm quilting projects. The slide locks into place allowing you to accurately mark projects.
Make Perfect Circles
Use the eye at the end of the gauge to mark the center of a circle.
Lay fabric on a cardboard, foamboard, or pressing surface.
Add a push pin to the eye to anchor the center.
Slide the gauge to the desired circle's radius.
Trace.
Mark a Straight Edge
Use the larger gauge to create precise straight edges of any distance.
Determine Grainlines
Hems and Home Décor
Trim Placement
Mark the edge of your next project with the larger sliding gauge to determine trim and decorative stitch placement. The two straight edges work together to create perfectly parallel lines.

Bye for now,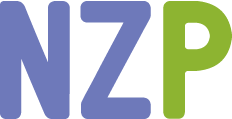 Content in this feed is © copyright 2016 by Nancy Zieman and may not be republished without written permission. You're welcome to forward the email to a friend or colleague but it's not okay to add the RSS feed automatically as content on a blog or other website.
Make sure you are subscribed to my enews mailing list so you won't miss a thing. Sign up here. Join us on Facebook, plus a host of other social media channels. Connect With Nancy today!