Simple Simon Guide to Patchwork Quilting Book Tour

Welcome to the Nancy Zieman Blog stop on the
Simple Simon Guide to Patchwork Quilting
Blog Tour
. The first-time quilt authors who also happen to be sisters-in-law,
Liz Evans and Elizabeth Evans
, are online
blogger

s
and active in
Facebook
and now authors of
The Simple Simon Guide to Patchwork Quilting

. 
Recently, I had the opportunity to interview the authors about their upcoming book.
Meet the Authors:
Q: When did you start sewing/quilting?
Elizabeth—
My grandmother bought me my first sewing machine when I was 12, and I began
whirling
on the machine. I took a long break during high school and college, but I found sewing again as a young mother when I felt part of me was missing. I borrowed Liz's sewing machine that was still in the box—I was off and running. I call sewing my "thing that I can do everyday that can't be undone." It fills my soul.
Liz—
I never wanted to sew or quilt or do anything even remotely domestic. In fact I was kicked out of my 8th grade Home Economics class. Later in my 20's, I cried when my mom gave me a sewing machine for Christmas. (I thought it was the worst gift ever.) But then one night my mom dragged me to a quilt block making class and everything changed! I fell in love with the fabrics and limitless possibilities, and I have been sewing and quilting ever since!
Q: When did you first start brainstorming this creative book collection?
Liz—
Elizabeth and I are both former school teachers and avid readers. Once we started our blog, we knew that writing a book was something that we could accomplish together. The book breaks down the basic fundamental quilting block units.
Q: Do you have a favorite quilt bloc
k?
Elizabeth—
I am partial to the half-square triangle block. They are a simple unit, but they can make some pretty amazing quilts.
Liz—
The basic 9-patch will always have a special place in my heart. It's the first one I learned to sew together and still use ALL THE TIME!
Q: What is your favorite project in the book? Ok, you can pick the top two.
Elizabeth—
My favorite is the flying geese quilt because we got to use our first fabric line in that quilt. It was a thrill to see it all come together.
Liz—I love the Ohio Star Chapter. I am named after my Great Grandmother Elizabeth who was known for her beautiful Ohio Star Quilt Blocks. (I even have one of her Ohio Star Blocks framed and hanging in my sewing room.) We were able to use her original treadle sewing machine in the photos of that chapter and I was so happy to have a piece of my family history included there!
Q: My staff and I are particularly fond of the 9-Patch Quilt. Can you give us some insight?




Liz—
We wanted to create a quilt that although simple in construction is visually interesting. We chose a modified Irish Chain pattern, which is a 9-patch block next to a solid block. We're very happy with the results!
Q: What is next from authors in the world of sewing, quilting, and design? Should we mark our calendars?
Elizabeth—
We have been working on our fall fabric lines with 
Riley Blake Designs
. We also do have some other upcoming 
hush-hush
 projects!
Q: Any other info you'd like to share with quilters & seamstresses of all skill levels?
Liz—
It's never too late or too early to begin sewing or quilting. Also, don't strive for perfection. Enjoy the process.
Q: If you weren't writing sewing books and working on your blog site, what would be your dream job?
Elizabeth—
It sounds weird but I always saw myself going to law school. But, I am certainly glad I didn't; I love this job so much more!
Liz—
I would love to be hired by Disneyland to redesign "It's A Small World"…that would be SO MUCH FUN!
Liz and Elizabeth show you how to create 21 quilting projects, each using one of seven different quilt block designs. The projects are contemporary, the instructions are thorough. Here are some of the 21 projects included in the book:
Bold, colorful quilts with graphic designs
Stunning skirts and accessories
Unique home décor, from whimsical wall art to a fabulous fabric basket
The Simple Simon Guide to Patchwork Quilting also includes tutorials to complete for each project, from cutting fabric to attaching binding. Whether you're new to quilting or are simply looking for inspiration, you'll be inspired with this stylish approach to a traditional patchwork.
For readers who would like to purchase the book through Interweave, use code SIMPLES to receive 20% off.
For a chance to win a copy of The Simple Simon Guide to Patchwork Quilting, please leave a comment below and let us know the name of your favorite traditional quilt block. Interweave Press will give away one book to one US resident in the 48 contiguous states.

Bye for now,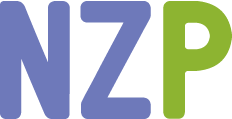 Nancy Zieman—author, pattern designer, businesswoman, producer, and national sewing authority—is the host of the popular show Sewing With Nancy, which appears exclusively on public television stations across the United States and Canada. Follow Nancy's blog at NancyZieman.com/blog and sign up to receive Nancy's E-News for the latest news in sewing, quilting, & creating.
Content in this feed is © copyright 2016 by Nancy Zieman and may not be republished without written permission. You're welcome to forward the email to a friend or colleague but it's not okay to add the RSS feed automatically as content on a blog or other website.
Make sure you are subscribed to my enews mailing list so you won't miss a thing. Sign up here. Join us on Facebook, plus a host of other social media channels. Connect With Nancy today!