What's Your Sewing Heritage?

When producing the 2-part Sewing With Nancy series, Sewing Then & Now, I was prompted to think about the women in my life that paved the way for my interest in sewing. One of the sewing machines used during this 2-part series belonged to my grandmother, Georgina Schaefer Larson, an excellent seamstress.
I really never knew my Grandma Georgina. She passed away when I was 2-years old. She made cute little dresses for me when I was a baby and toddler. My mom depended upon her mom to do the sewing. I was so pleased when my mom, a saver of all things precious, gave me one of the dresses made by Grandma Georgina.


When going through an old photo album, I thought this was me in the peach dress. After seeing the image enlarged, it isn't the dress, but I'm guessing that Grandma made that one too! (I just love those saddle shoes!)
My grandma was a stitcher all of her life. Depression era bride, she made her wedding dress and often lamented, according to my mom, that she couldn't believe the width of the hem in her wedding dress and that the  hand stitching was so evident! No matter what era, we tend to point out the mistakes rather than looking at the positive. When I look at this photo I see very happy and attractive people—full of hope and promise. I don't see a wide hem nor the hem stitching. My Grandpa Loyall Larson is the tall light-haired man. A sister and brother served as the attendants. I adore this photo!
Twenty-five years later, Grandma made her dress for the special anniversary.
Even though I can't remember her, Georgina's friends and relatives kept her memory alive when I was a young girl, recounting her many sewing accomplishments. I feel a kindred spirit to her due to our love of sewing. She was one of the many women who gave me my sewing heritage.
After grandma passed away, my mom knew that the sewing torch had been passed to her. (I'll tell you more about my mom's significant influence in my sewing heritage in a later blog.)
1940 Sewing Machine makes a debut on Sewing With Nancy
For many years, the cabinet with my Grandmother's machine stored inside has served as the bedside table in our guest room.
When the idea of this mini-series came to me, I decided to give the 1940 machine a tune up and test stitch. (I also changed the needle!) To my amazement, it purred like a kitten. I got a lump in my throat.
You'll see it used during Sewing Then and Now. Watch the TV program online. It's the featured streaming video of the week. Or, watch on PBS or on your iPad, iPhone Touch, or iPad.
During this series I show sewing techniques from the early 1900s and then show you how things have changed and/or stayed the same! (Mainly they've changed!)
What's Your Sewing Heritage?
If you have women or men in your life that inspired you to sew, please tell me your story. If you have photos to share or if your story is long, send the info to [email protected].
Share this blog with others!
I know there are many sewing heritage stories to share. Send this blog to your friends, just click the icon along the side.
Bye for now,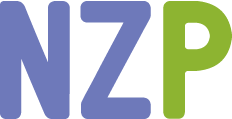 Content in this feed is © copyright 2012 by Nancy Zieman and may not be republished without written permission. You're welcome to forward the email to a friend or colleague but it's not okay to add the RSS feed automatically as content on a blog or other website.